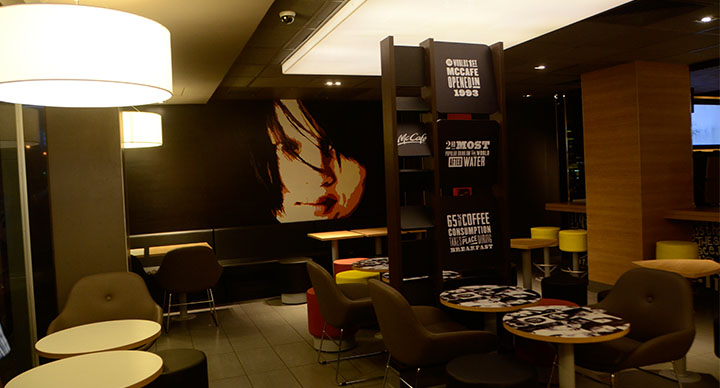 Take a look at the newly designed McCafe! While the interiors have been done up largely using rich coffee tones in a calming atmosphere, there are bursts of colours at places.
The above picture is taken from a McCafe in Mumbai. Its theme is relaxed and serene, synonymous with a person enjoying a Capuccino at leisure. Interestingly, the interiors highlight various shades of the coffee that are produced at McCafe. So there's a deep walnut brown which is synonymous with the Americano, a creamy froth-like texture which is suggestive of the Lattes, and a rich coffee colour which corresponds to iced frappe.
So if you feel like a coffee, you can literally immerse yourself in a multitude of coffee and fruit smoothies.