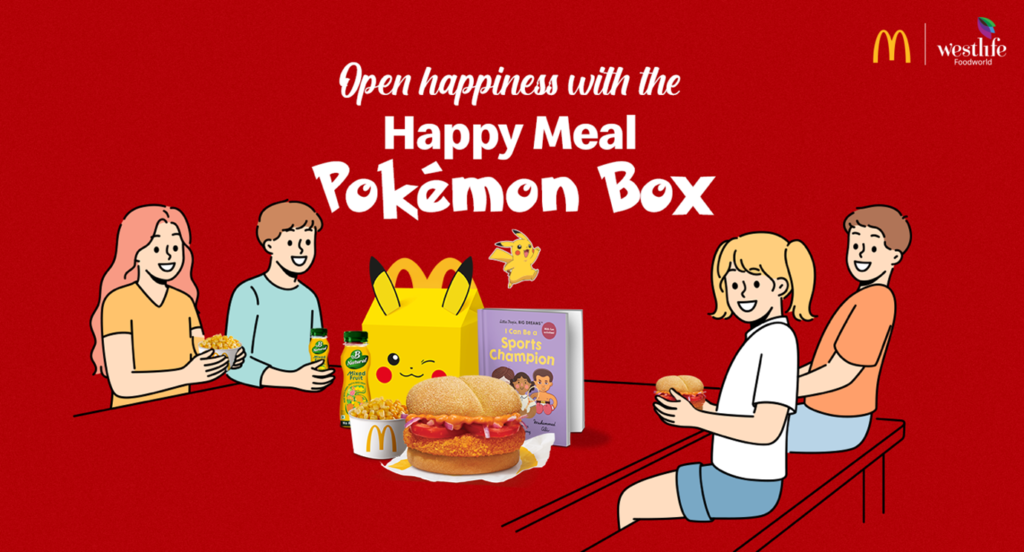 When you think of a place that children love, there is probably one restaurant in particular that comes to mind. It has been a trailblazer in creating a menu specifically catering to kids. And not just food; there are also goodies for them to enjoy. There is no doubt that we are talking about McDonald's. For decades now, this brand has gained a strong and loyal fan club of tiny tots with its delicious Happy Meal® at McDonald's and the fun toys and books that come with it. Naturally, on the day dedicated to them nationally, we had to do something special.
We wish everyone a very happy and joyous Children's Day! Celebrating the little angels is truly incredible, and we want them to have a gala of a time.
With video games, cartoons, tazos, action figures, and more, we know how much of a rage Pokémon is. So we called Pikachu to come over to the McDonald's restaurants. When you walk into the store, Pikachu will be waiting to give you a Pokémon cap and also take a picture with you. So, don't miss out on meeting and greeting this adorable yellow mouse at McDonald's.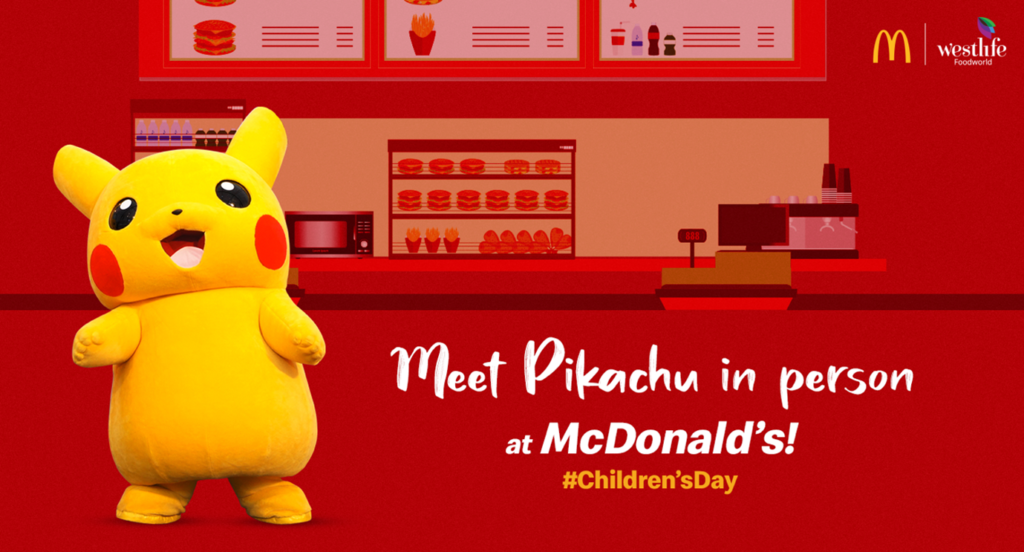 Especially for Children's Day, McDonald's has crafted a Happy Meal® Pokémon Box. It comes with a yummy meal, of course, along with interesting activities like coloring and puzzles. On completing the activity sheet, the children will get a free Soft Serve of their choice. Wait, there's more. We're giving it a digital touch as well. All you have to do is scan the code on the Pokémon Happy Meal® packaging, and it will unlock exciting Pokémon games.
Instagram influencer @thepinkumbrella_diaries took her son to enjoy a McDonald's Pokémon Happy Meal®, and this was how it went.
https://www.instagram.com/reel/CyfNevGIikp/?igshid=MTc4MmM1YmI2Ng%3D%3D
Can't wait to experience it for yourself, can you?
You can catch Pikachu at the following McDonald's stores:
Falcon City Kanakapura Road, Bangalore, on November 10, between 6 and 8 p.m.
Shanthinikethan Mall, Whitefield, Bangalore, on November 14, between 12 and 2 p.m.
Visit these McDonald's restaurants for an amazing Children's Day celebration with a Happy Meal® at McDonald's. Don't forget to take some insta-ready pictures with Pikachu and relish the food and fun of the McDonald's Pokémon Happy Meal®. And as you already know, you can always drop by a McDonald's near you for an indulgent meal. Or, you can get your order delivered to your doorstep through the McDelivery® app or the McDelivery® website. Stay tuned for more news, updates, deals, and discounts by downloading the McDonald's app.