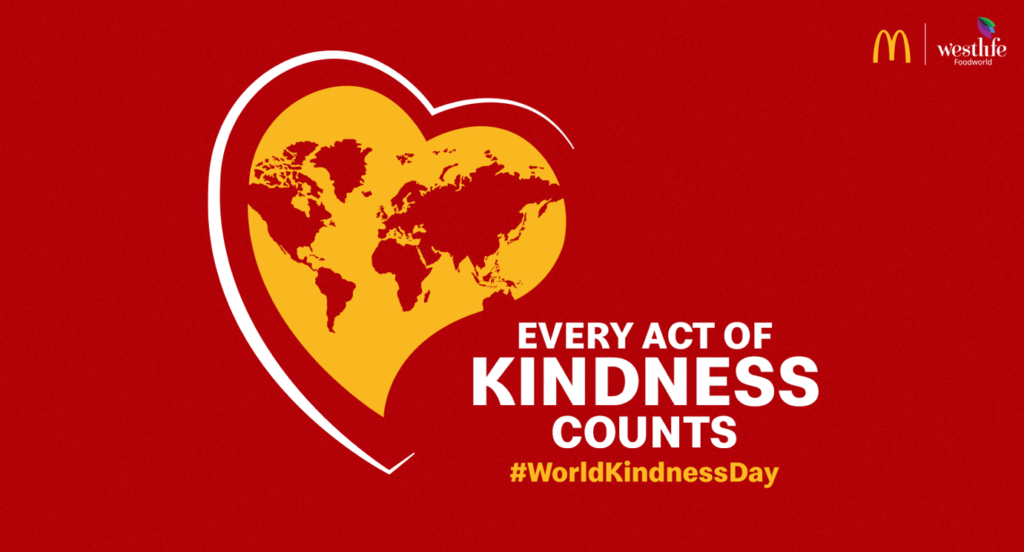 Kindness, the word itself brings a pleasant smile and makes you think of moments, gestures and people who have shared it with you. Even recounting such experiences is such a joy ride, isn't it? Imagine all the people sharing a deed of kindness or a compassionate word on a day that would otherwise just pass by. It is what brings that twinkle, it is what makes you believe in the goodness of humanity, and it is what makes you feel like you belong to one big happy family!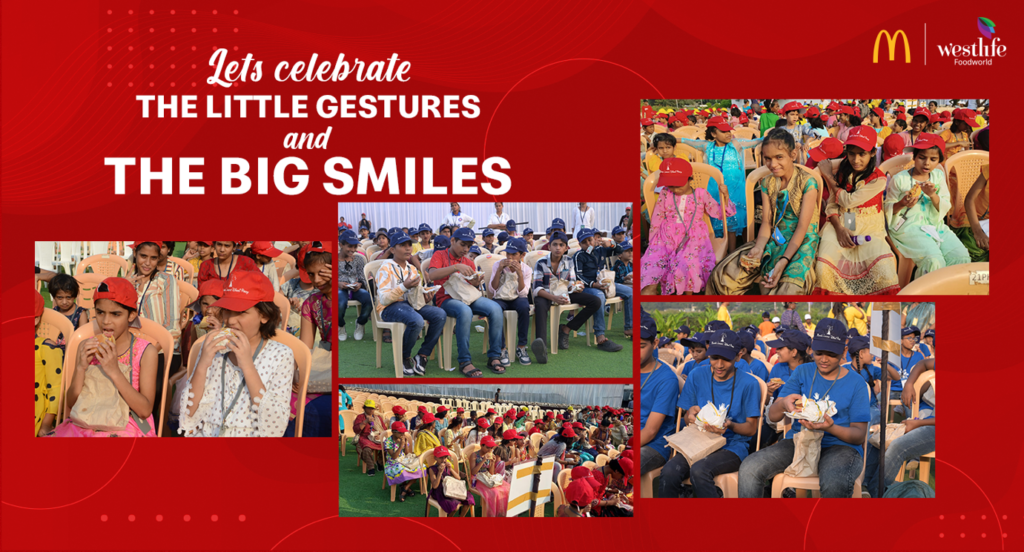 To celebrate this beautiful quality, there's World Kindness Day. A day that reminds everyone around the world what empathy, compassion, generosity, and friendliness can do. Also, to spread the acts of love and happiness, just like McDonald's does. By not only being inclusive and spreading the love with each and everyone but also through #keepingfamiliesclose at Ronald McDonald House Charities. Very recently McDonald's India (W&S) contributed in a small way in the 'Mumbai's Largest Diwali Party' organized by the Madhu Mehta Foundation the Praja Foundation, the Meswani Families and a few corporates. The brand distributed 1800 McAloo Tikki Burgers, a balanced meal that provides energy or calories from proteins, carbohydrates and fats, quite close to the proportions recommended by The National Institute of Nutrition, Hyderabad, to underprivileged children from across different NGOs in Mumbai. Where children were seen singing, dancing and having a gala time which was then followed by a sumptuous sit-down thali dinner including the McAloo Tikki Burger served with love by volunteers.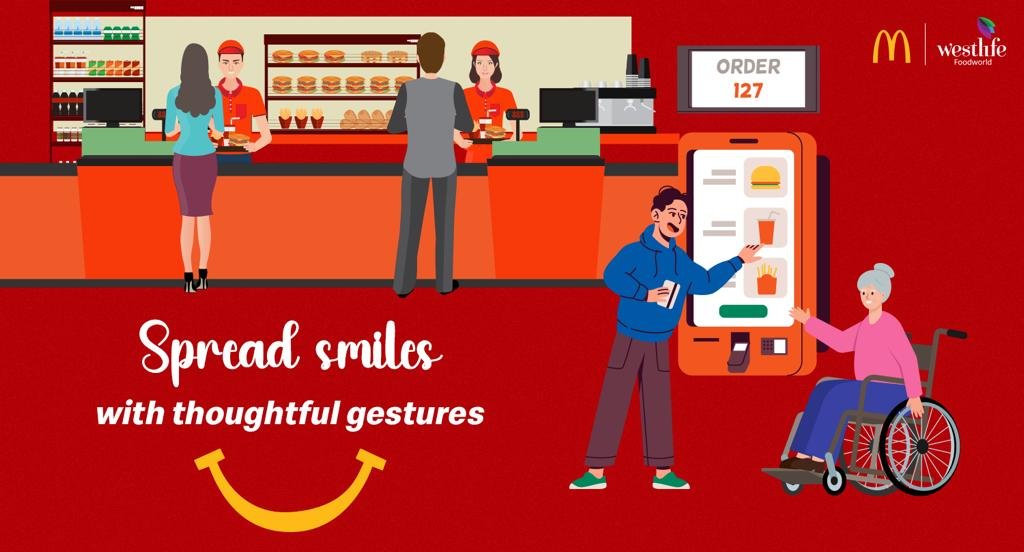 Well, it's not just in the elaborate celebrations that one experiences kindness, but it is also in everyday experiences. Some that you might even catch in and around your favorite McDonald's.
Holding the door for someone who would benefit from a little help.
Ordering a McDonald's meal to someone who may have missed a meal or two.
Helping someone carry their order to their table.
Sharing the know-how of how to use the self-ordering kiosk or the amazing offers and discounts on the McDonald's app!
Rounding up your bill to the nearest ten to donate it to children battling cancer with Ronald McDonald House Charities India.
Sharing a simple word of kindness, could start with a thank you or a compliment.
A warm smile that shares gratitude with those serving you your favorite McDonald's food.
Offering a seat to someone who may be eating alone, if they'd like some company.
These are just a few of the many acts of kindness. Some that you may have already experienced firsthand or initiated for someone else to experience. And you know what, we would love to know more about it. So, do leave a reply and tell us what your experience has been like.
If you are thinking about what you can do on World Kindness Day or just about any other day, you could take a cue from what we've mentioned or do something new. Walk into your favorite  McDonald's outlet or simply place your order on the McDelivery® website or the McDelivery® app to share your thoughtfulness and compassion with someone. For more updates, download the McDonald's app. Let us together add more happiness to the world!