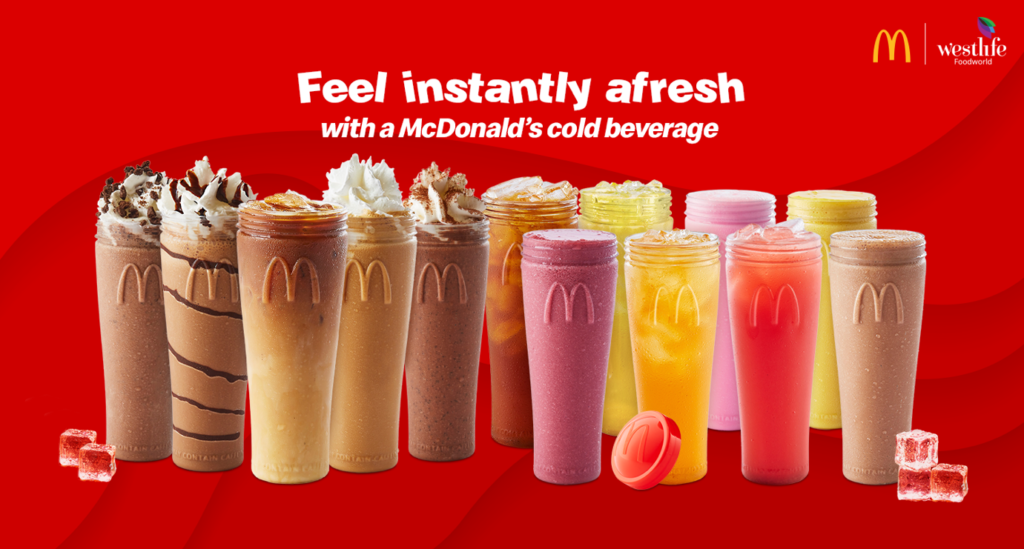 You would probably agree that a refreshing drink is always welcome. It's the flavorful sips, the icy temperature, and the calming sensation it provides when gulped. While winter is still on its way and the sun is overhead, a cool drink is definitely appreciated. And you need not go very far because McDonald's has exactly what you need.
McDonald's cold beverages are truly a skillful concoction. It's the right amount of flavor with the right amount of ice that is perfect for anytime of the day. Whether it's a beverage after a meal, something to complement your evening snack, a replenishing companion while you enjoy some me time, or a treat to fill in your beak during a catch-up session with your pals, McDonald's cold beverage menu doesn't disappoint.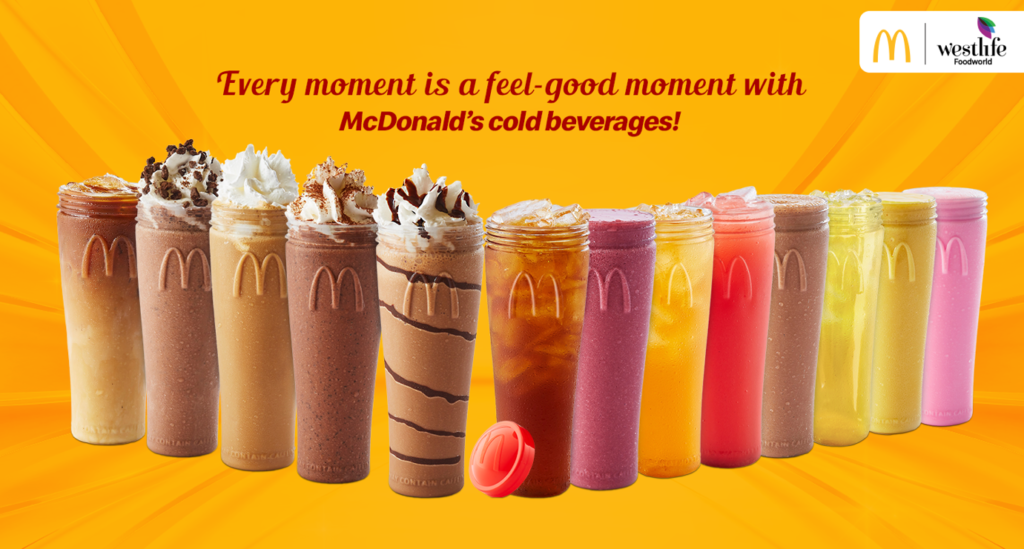 Take a look at these delicious drinks that are just waiting to make your day!
 Berry Lemonade Splash Regular
A chilled drink infused with strawberry and blueberry flavors—now who wouldn't like that?
 Green Apple Chiller
If you're feeling low, there's nothing like slurps of aromatic teas with green apple flavor to cheer you up.
 Lemon Chiller
Catch the praiseworthy blend of aromatic teas with lemon flavor in this tasty drink.
 Strawberry Chiller
The coming together of aromatic teas and strawberry flavor is something to reckon with.
 Chocolate Shake
This classic sinful chocolate shake is totally a crowd favorite.
 Strawberry Shake
Creamy vanilla soft serve with strawberry flavor? Can't say no to that!
 American Mud Pie
It's creamy and rich with chocolate. Some would say that it's what dreams are made of.
 McDonald's Mango Smoothie
If you haven't already, you must try this delicious blend of mangoes, soft serve, and ice.
 Mixed Berry Smoothie
This delectable mix of mixed berries blended together with creamy soft serve can surely make your mood better.
 McCafé®-Mocha Frappe
Rich mocha sauce with the signature McDonald's soft serve is always a delightful choice.
 Kit Kat Frappe
Can anyone resist a creamy chocolate frappe combined with crushed KitKat bits that are topped with whipped cream and even more KitKat chunks?
 McCafé® Iced Americano
It's going to be nothing but refreshing, with the perfect espresso shot mixed with ice.
 McCafé®-Chocolate Frappe
Chocolate sauce and Oreo cookie pieces blended with ice and crowned with whipped cream can turn any frown upside down.
 Chilli Guava Coke
Catch the classic soda with a desi twist with spicy guava and bubbly, lemony Coke.
 Chilli Guava Sprite
This blend of spicy guava and bubbly, lemony Sprite might be just what you need to pep you up.
 Masala Pop Coke
Experience lemon and spices with a surprise hint of tamarind in this Coke drink.
 Masala Pop Sprite
Enjoy the classic Sprite with the combination of lemon and spices, with a surprise hint of tamarind.
Rejuvenate with McDonald's cold beverage menu at any time at your closet restaurant. You can always get your order delivered home through the McDelivery® app or the McDelivery® website. Download the McDonald's app to avail offers on your favorites like a McDonald's Mango Smoothie and more.