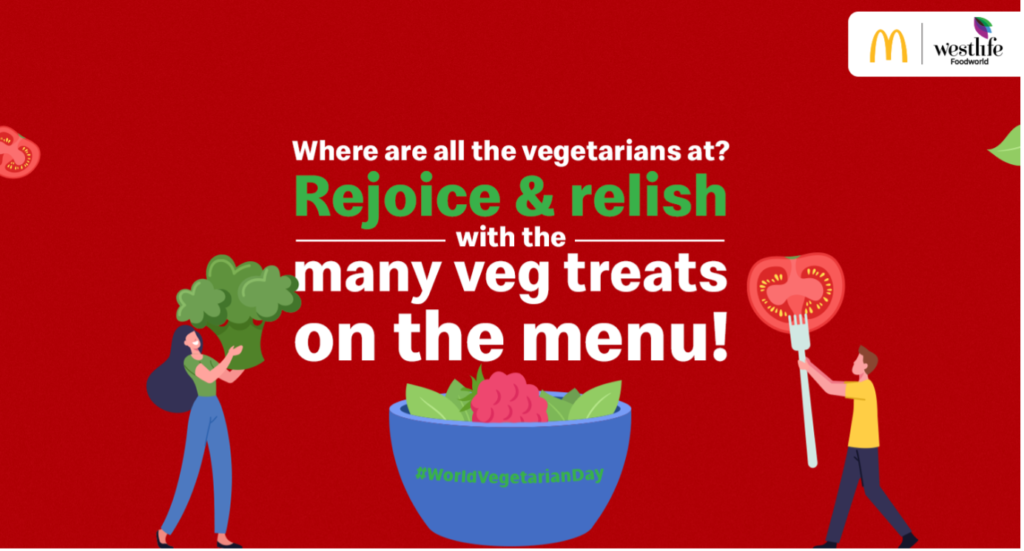 October 1 marks a very special day for vegetarians around the world. It has been declared World Vegetarian Day! This day is quite significant, especially in India, where there is a prominent, strict vegetarian diet-consuming population.
With vegetarian counterparts and new vegetarian inventions, the brand has become one of India's favorite restaurants.
Along with an impressive menu, McDonald's has adopted practices that make it even more special. In a first, All McDonald's India restaurants have separate kitchens for preparing vegetarian and non-vegetarian food. This ensures that customers' preferences are never compromised, in fact paid close attention to.
There is even a Jain Friendly Menu with the McCheese Burger® Veg, Classic Cheesy Dip, Classic Corn Cup Fresh, McFlurry Oreo and the Satvik Ketchup which are absolutely free of onion, garlic, and roots. Not to forget the Jain Friendly McDonald's Meal: McCheese Burger® Veg, Classic Corn Cup, Medium Coke, Classic Cheesy Dip, and McFlurry Oreo (small) to make it a wholesome meal.
For those who would like a no onion – no garlic meal, there's always the Piri Piri McSpicy ™ Paneer Burger Meal. It includes a satiating Piri Piri McSpicy™ Paneer Burger with no onion and no garlic that has a spicy paneer patty, Piri Piri creamy sauce, and fresh, crunchy lettuce between sesame buns. Alongside there's the Coke and Fries pair. The ketchup is also Satvik and carries no onion or garlic.
There truly is something for everyone, right?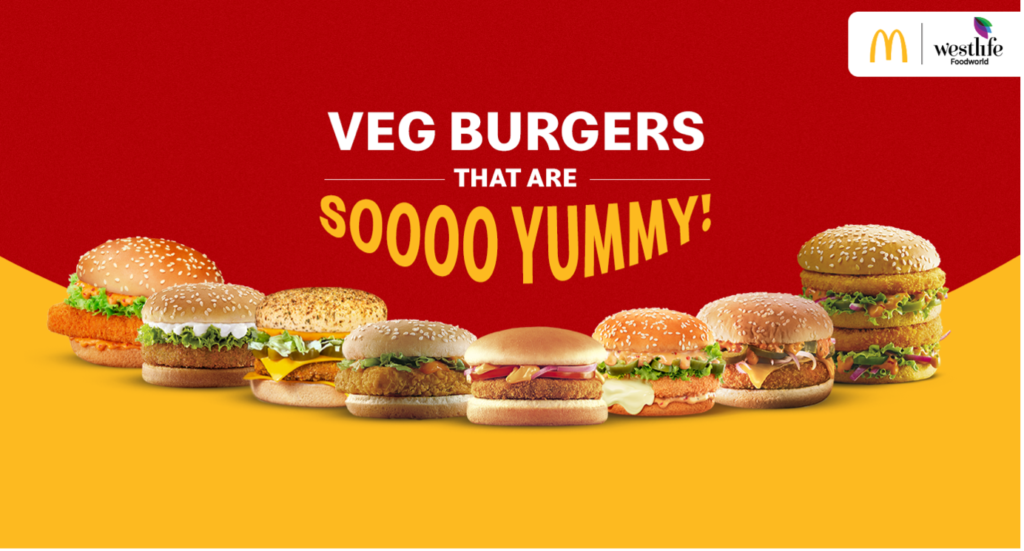 For a filling vegetarian meal, burgers are always an amazing option. And McDonald's burgers are just out of this world.
A veggie patty, crunchy lettuce, Indian spices, and lots of mayo. Of course, it is obviously the McVeggie® Burger! It is also a go-to option for so many, and rightly so.
Along with the vegetarian quality, desi elements have slipped into these burgers, and my, oh my, are they irresistible! It is none other than the Veg Maharaja Mac, the McAloo Tikki Burger®, and the Mexican McAloo Tikki Burger®which comes with a tropical twist.
If you are a paneer lover and you have not tried the McSpicy™ Paneer Burger and Big Spicy Paneer Wrap, then you are totally missing out. This awesome, awesome dairy product has become a sought-after item on the menu, and everyone has been lovin' it.
The Chef's Special Gourmet Burgers have vegetarian picks too. The Corn & Cheese Burger, McSpicy™  Premium Veg Burger, and McCheese Burger® Veg are becoming the new favorites in town.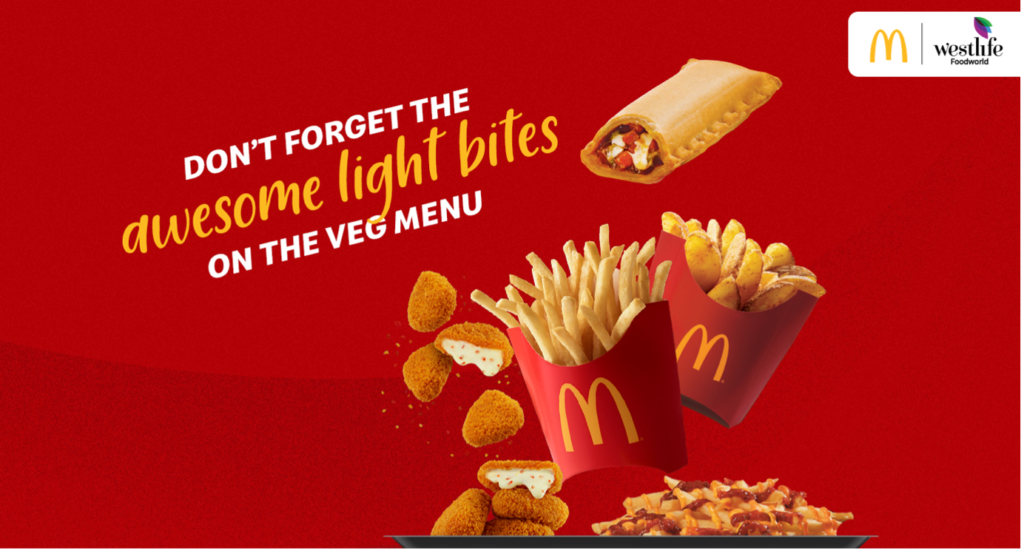 Snacking is so important, some would even consider it a hobby ;)and McDonald's has a wowlicious snack menu that is hard to deny. Starting from the classic Fries, the pocket-size Pizza McPuff®, the flavorful Mexican Cheesy Fries, chatpata Masala Wedges, and delectable Cheesy Veg Nuggets, there is lots to munch on.
This World Vegetarian Day, do stop by a McDonald's restaurant near you to have a beyond delicious vegetarian meal. You can always get your meal delivered to your doorstep through the McDelivery® app and the McDelivery® website. For more offers, deals, and discounts on your veg burgers, download the McDonald's app.
Happy World Vegetarian Day!