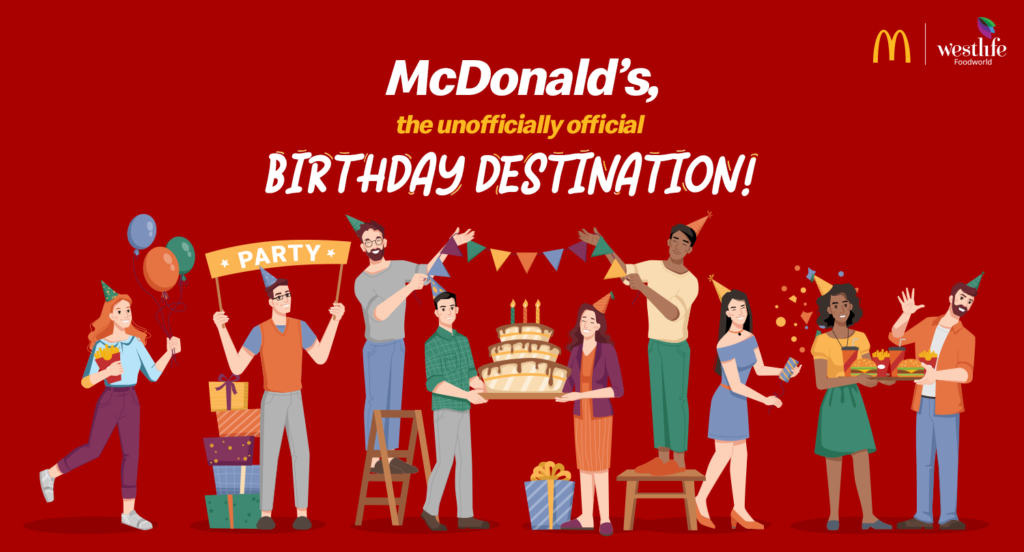 When you recall birthday parties from your childhood, there is one place that may come to mind immediately. The amazing decorations, the yummy burgers and fries, and also the goody that comes with it. It's such a wonderful feeling to get a toy with your meal, right? That wowing feeling is probably what has made birthday parties at McDonald's so memorable. Since you might have grown up with this place, as an adult, McDonald's is still your favorite place to be. You could be 5 or 85, but you know that McDonald's definitely knows how to throw a banger party. Now, organizing a birthday celebration in McDonald's has become a lot easier with the Birthday Party Portal. All you have to do is go to the website and book the request for restaurant, date, time, and theme of the party. It's totally easy and super fun.
 What makes birthday parties at McDonald's even more special is that there is something for everyone. Along with the uplifting and welcoming ambience, the food is delicious and caters to a variety of tastes and preferences.
 For those who love chicken, there are scrumptious options with sides like McSpicy™ Fried Chicken, Chicken McNuggets®, and Chicken Strips. For vegetarians, every burger comes with a veg option along with light bites such as Fries and Wedges. There is also a Jain Friendly menu that includes McCheese Burger® Veg, Classic Corn, and Cheesy Dip that come with no garlic and no onion. Dessert lovers are in for a treat. And so are coffee aficionados with the McCafé® menu.
 Desi flavor enthusiasts can relish McDonald's India innovations like a McAloo Tikki Burger®, Chicken Kebab Burger, or Maharaja Mac Veg or Maharaja Mac Chicken. If you have a western or contemporary palette, the gourmet burgers are the ones for you. And how can we forget the tiny tots? The Happy Meals have gained McDonald's many little but very loyal fans.
 See, a birthday celebration in McDonald's is like no other because no one feels left out!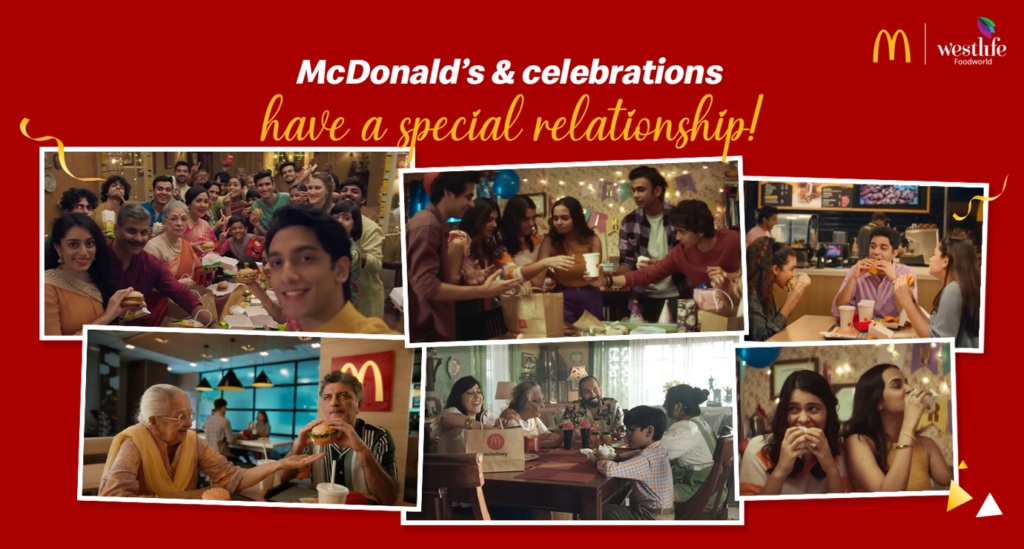 McDonald's is an amazing choice for all happy times. No matter what age or what food preference you have, the menu has got you covered. While birthday parties at McDonald's are great, any other reason to celebrate is just as good, and we are ready to celebrate it with you. There are so many fond memories attached to this place, that adding some more is totally understandable. It could be celebrating office parties, promotions, sibling get-togethers, meet-ups with school friends, or celebrating on the last day of your exams. McDonald's can become part of your memorabilia through the many awesome moments and milestones in your life.
 Organize your birthday celebration in McDonald's by visiting the McDonald's India website and clicking on the B'DAY PARTY tab. Relive those nostalgic moments with us at McDonald's. You can get your meals delivered home with the McDelivery app or the McDelivery website. For more deals and updates on parties at McDonald's, download the McDonald's app.