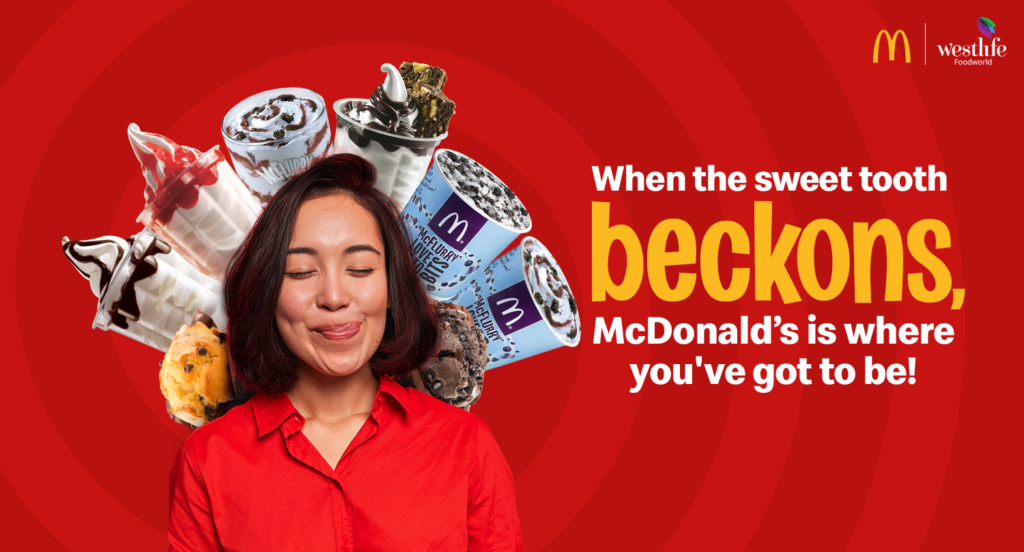 When you think of burgers and fries, McDonald's comes to mind immediately. But did you know that McDonald's is also a place that dessert enthusiasts can fall in love with?
The wide range of McDonald's dessert menu is the ultimate and unlimited source of happiness for all those who have a sweet tooth. And, if you have noticed, you can see that desserts effortlessly fit any mood and any occasion. When you are happy, it is the perfect time to have something sweet, and if you are sad, desserts can be the remedy. Fun fact: Desserts are just 'stressed' spelled backward. Pretty cool, right? When you hear good news, desserts are asked for. And at the end of a meal, it is dessert that is awaited.
No matter what the case, it is always going to be the best time to have a wowlicious dessert, and the McDonald's dessert menu is here to give you just that.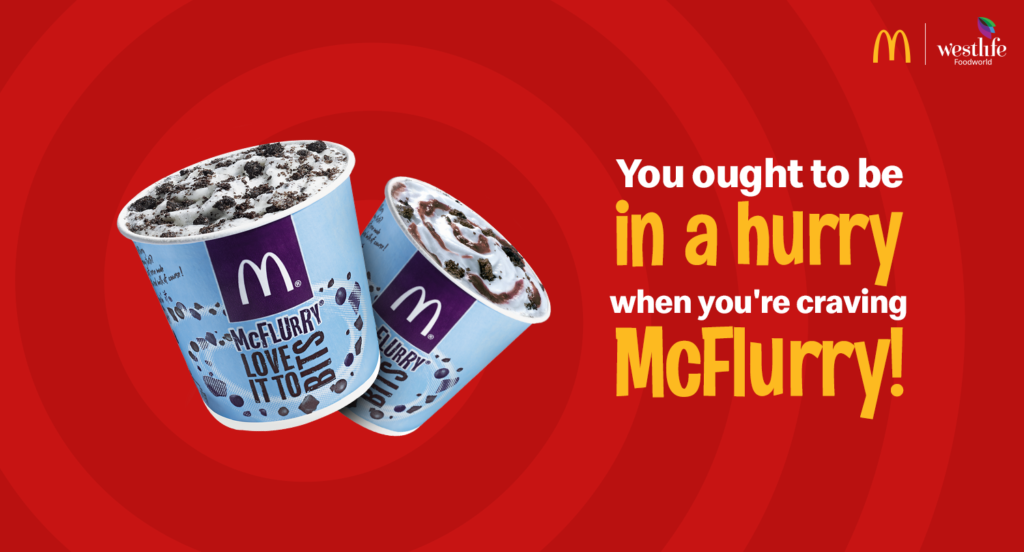 Heart flutters for McFlurry
The McDonald's dessert menu cannot be talked about without its McFlurry™ specials. The McFlurry™ Oreo, Black Forest McFlurry™, and Kit Kat McFlurry™ are what people with a strong sweet tooth would say happiness is made of. Delicious soft serve with crumbled Oreo cookies. Soft swirls blend with strawberry and chocolate. Swirls of crispy KITKAT bits, creamy vanilla soft serve, and creamy milk chocolate. You get the picture, don't you?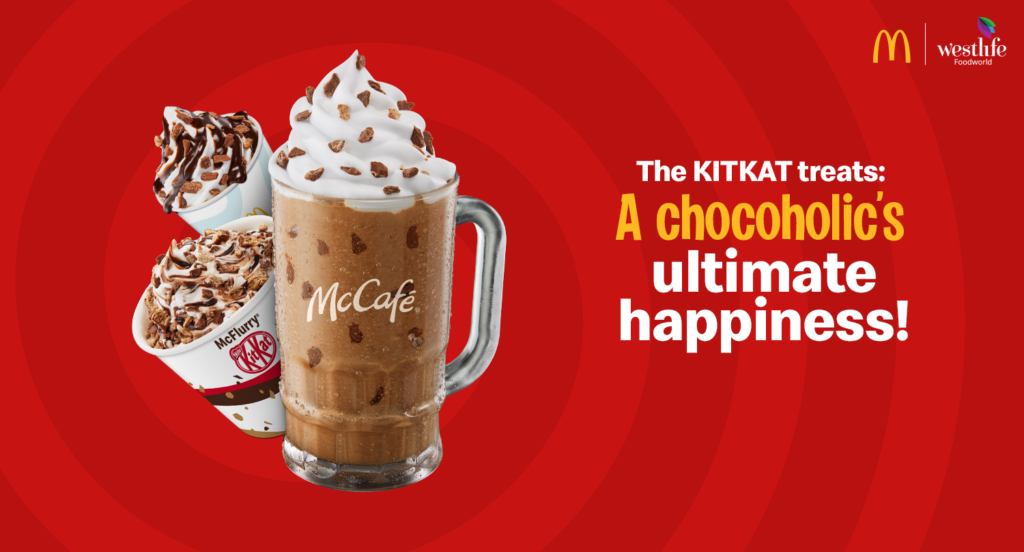 Thinking about KITKAT Sundae?
Adding to the chocolatey heaven of yumminess are more KITKAT treats. There is the KITKAT Sundae, which just oozes awesomeness. It comes with many layers of classic vanilla soft serve ice cream and rich chocolate fudge sauce that are delightfully blended with chunks of crushed KITKAT bars. It is definitely something you would want to savor and, at the same time, devour in a jiffy.
Like the KITKAT Sundae, the KITKAT Frappe is also a work of absolute art. When KITKAT wafers are pounded into smaller chunks and crowned with a generous amount of whipped cream, this McCafé® masterpiece is born. A tall glass of this deliciousness from McDonald's dessert menu could possibly become the highlight of your day.
There are other desserts on the menu that you can enjoy as well. You can choose from Soft Serve Hot Fudge, Brownie Hot Fudge, Soft Serve Strawberry, Oreo Sundae, Blueberry Cheese Cake, Chocolate Express Cake, Vanilla Chocolate Muffin, and Chocolate Chip Muffin.
Give your sweet tooth what it is craving with your favorites from the McDonald's dessert menu. You could also relish it at home by ordering from the McDelivery® app or the McDelivery® website. For deals and offers on your KIT KAT Sundae McDonald's and more, download the McDonald's app.