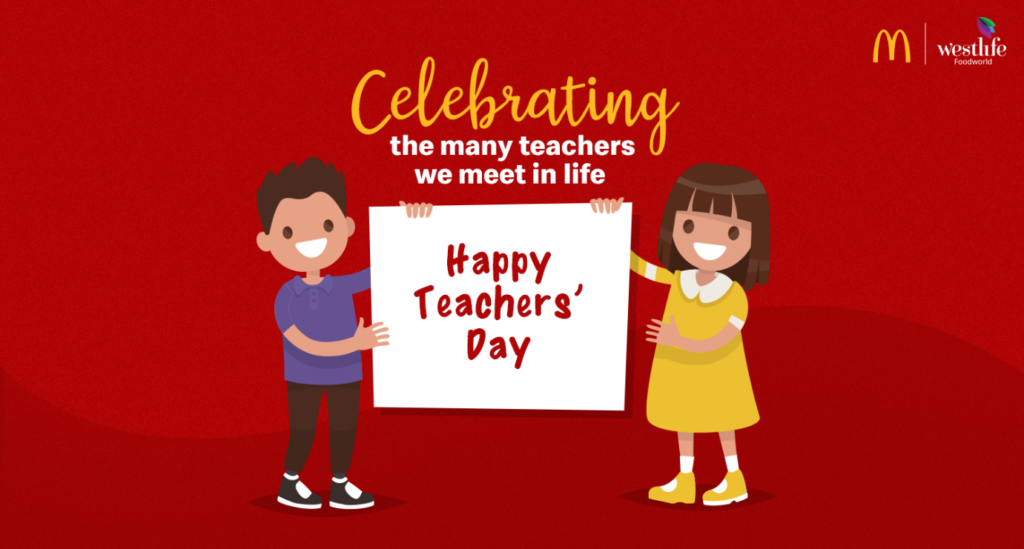 Teachers encourage minds to think, hands to create, and hearts to love."
– Anonymous
The entirety of human existence is a learning process. Every moment teaches something, and every person teaches something. The knowledge gained is simply priceless. This Teachers' Day, make your dear teacher/s feel special with McDonald's meal. It could be anyone from any walk of life who has shaped you into the person you have become.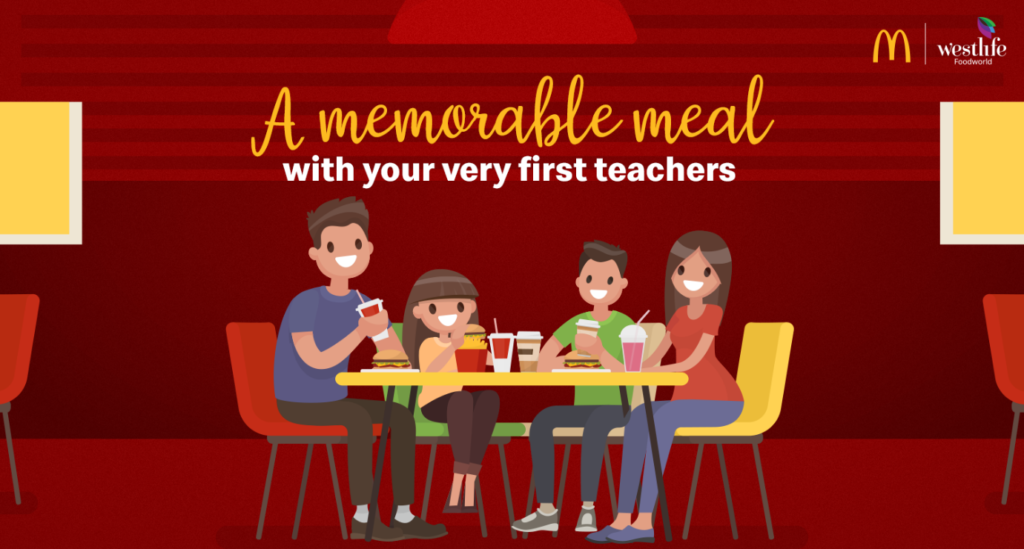 It could be your very first teachers—your parents. Everything from the ga-ga and goo-goos of baby talk to your first recitation of a poem, from the first step you took to the relay you ran—there's so much one has learnt! And you can show them your gratitude by taking them out for a yummy lunch. You can take a look at a McSpicy™ Paneer Burger, Chicken Maharaja Mac, or a Mexican McAloo Tikki Burger® with Fries and a drink of their choice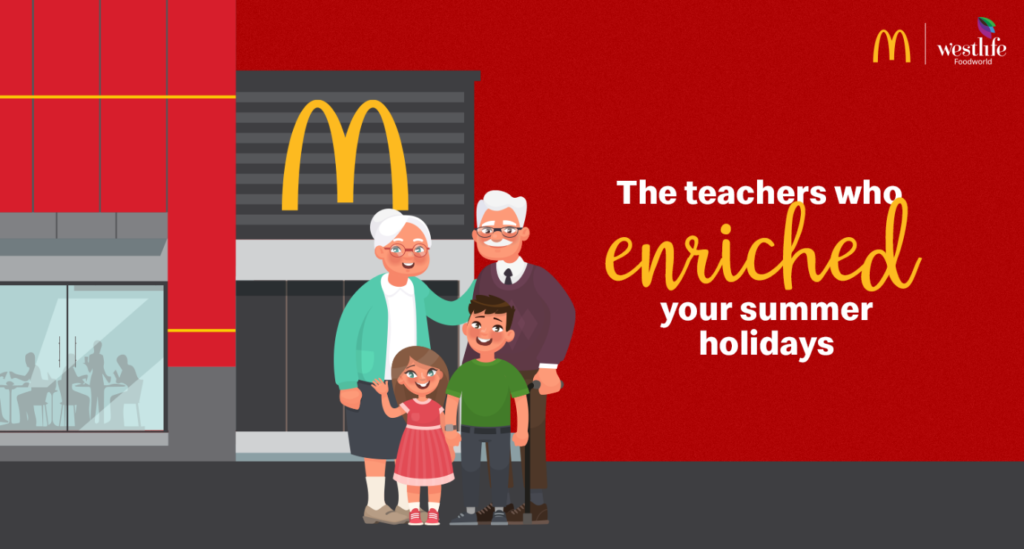 The love between grandparents and grandchildren is so incredible. You might recall your summer vacations at their place, where you would have learned something new from them. Knitting, kite-flying, playing cards, sudoku, or a crossword puzzle. With gentleness and care, they showed you their hobbies, which are perhaps your own now. You can have a grandparents' day out at McDonald's and relish a wonderful meal full of classics. A McAloo Tikki Burger®, a McChicken® Burger, and a McVeggie® Burger with Cheesy Veg Nuggets and a McDonald's drink are lovely options to go for.
As much as you've bickered, squabbled, pranked, and fought with your older sibling, you can't deny that there's plenty you've learnt from them. From the latest fashion trends to last-minute study hacks, games to recipes, they have taught you lots, haven't they? Have a sibling-special party with McSpicy™ Fried Chicken or Veg Maharaja Mac with Fries and a beverage much liked by them.
If your day is incomplete without a perfectly brewed cup of coffee and your friend is totally responsible for this, you have got to treat them to a delicious McCafé® experience. You and your fellow coffee aficionado can revel over the well-crafted, delicious Mocha and Latte.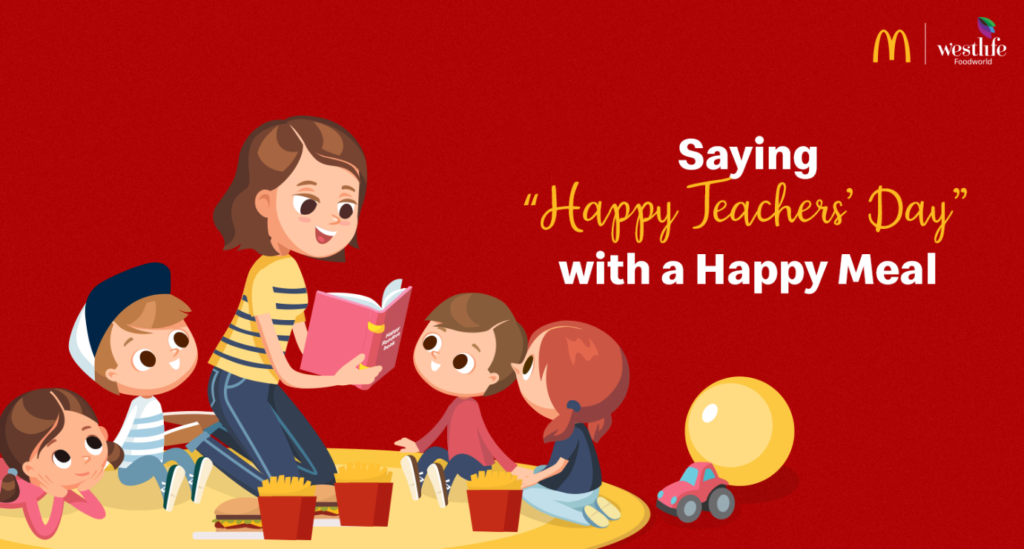 Teachers' Day is undoubtedly a special experience for children. Your tiny tots can add another lovely memory with their teacher over a Happy Meal® deal. Just like their teacher reads to them, they too can develop a habit of reading with a Happy Readers book. Each time they visit McDonald's, they get a new book to take home. They will not only be hungry for a Happy Meal®, but they will also have a thirst to delve into books full of full of adventures and educational tales.
Let the people who have taught you so much know how much they mean to you. Head over to your closest McDonald's restaurant for an amazing meal. Or, get your order delivered home from the McDelivery® app or the McDelivery® website. For discounts on Happy Meal® deal McDonald's and more, download the McDonald's app.
Happy Teachers' Day!