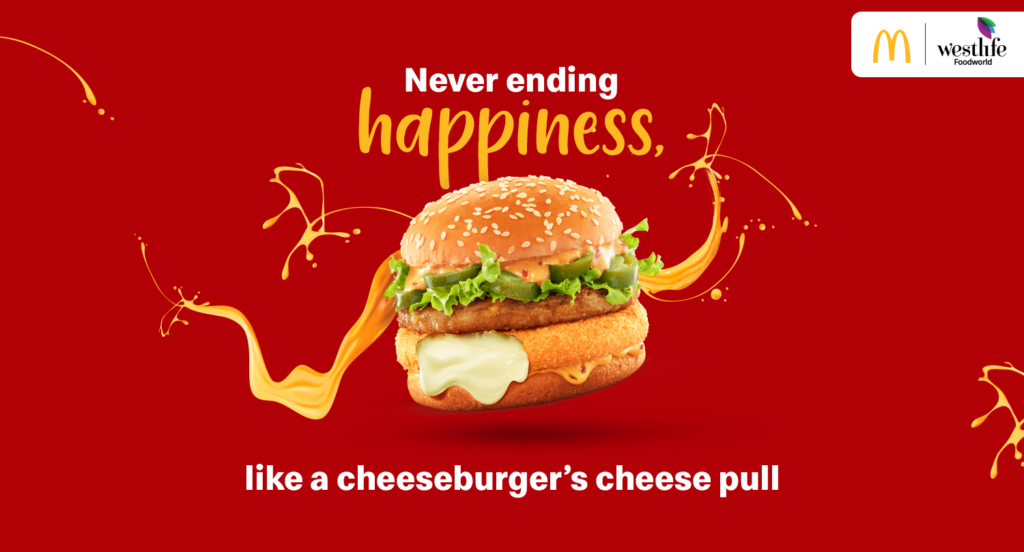 While many people are getting ready with festive preparations, the celebrations have also taken over the virtual world. Being a part of each other's good times is just a tap away. With lots of clicks, snaps, pictures, videos, memes, reels, and stories, happiness has become borderless.
Yes, everyone is not just getting ready; they are getting Insta-ready. Guess what? So is McDonald's. The stores are bustling with festive fervor, giving you a picture-perfect set-up. And wait, is there any celebration without food? That's right, good food and a good mood go hand in hand. Especially so when it has a classic favorite—cheese! When this lip-smackingly wholesome, unparalleled, and rich ingredient enters the chat, everyone is going to have 'heart eyes'.
Whether it is for selfies, group photos, food photos, candid moments, or thought-out poses, just say cheese and wear a smile at all times.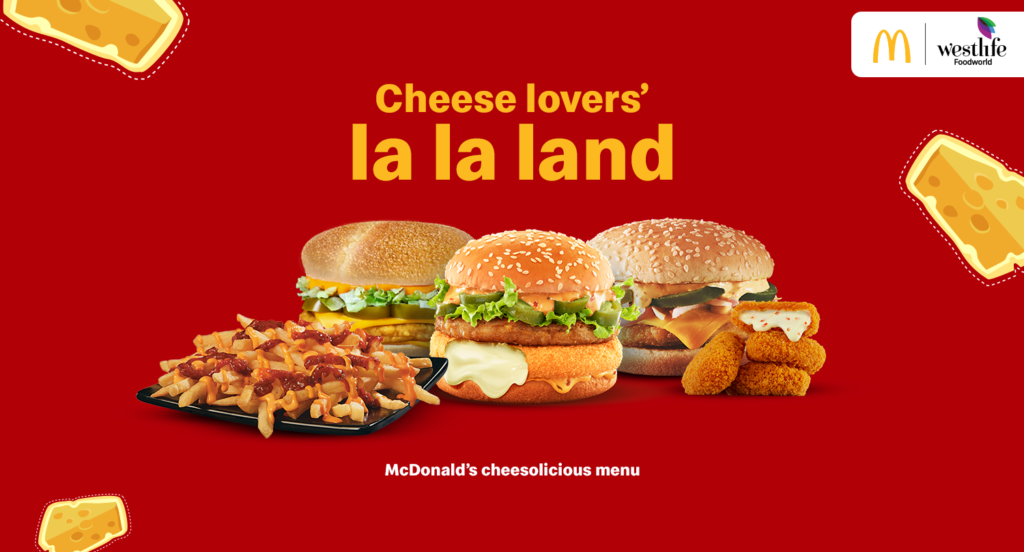 The McDonald's menu comes with so many unimaginably awesome cheese burger options that you ought to go asking for – cheese burger options McDonald's !
The Gourmet cheese burger McDonald's collection
With Corn & Cheese Burger and chicken cheese burger options like McCheese Burger® Chicken and Grilled Chicken & Cheese Burger, formerly known as Cheese Lava American Chicken Burger, you are in for an explosion of creamy cheese-filled goodness. Each bite will have you waiting for the next.
Even the royals can't resist
Cheese has an amazing ability to effortlessly become a part of every meal. The Veg Maharaja Mac and Chicken Maharaja Mac come with abundant flavors that include cheese as well.
Enjoy spiciness and cheesiness in the same bite!
The McSpicy™ Premium Veg Burger and McSpicy™ Premium Chicken Burger, among other ingredients, are layered with a cheese slice and heavenly cheese sauce, so cheese lovers must definitely give it a go.
Can it ever be too cheesy?
Your cheese cravings can also be satiated with McDonald's light bites. If mozzarella makes you go mmm, then the Veg Pizza McPuff is surely meant for you.
Combining fries and cheese is such a genius move. With the Mexican Cheesy Fries, it will be hard to resist this combination.
If you like a bit of crispness to your snack, the Cheesy Veg Nuggets, with their golden brown exterior and soft, seasoned interior that is ready to ooze with cheese, are all yours.
At McDonald's, we leave no one out, there is something for everyone, and our Jain Friendly Menu does just that. You not only get zero, literally zilch garlic, onion, or roots, but also a delightfully dreamy cheese-filled experience with the McCheese Burger® Veg and the Classic Cheesy Dip.
Get Insta-ready for the festive season with McDonald's by your side. Say cheese and smile your biggest smile while relishing mouthfuls of a beyond delicious chicken cheese burger or any other cheese burger McDonald's. Visit your nearest McDonald's restaurant with your loved ones, or get your meals home delivered through the McDelivery® app or the McDelivery® website. For more offers, deals, and discounts on your cheese lava American chicken burger or a chicken cheese burger, download the McDonald's app.