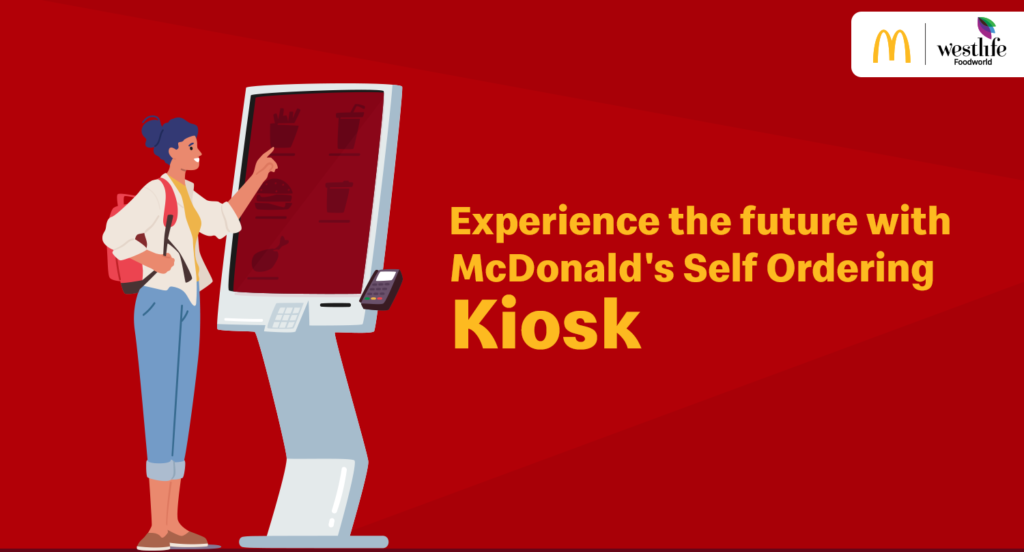 At McDonald's India, we are always striving to give our customers the best possible experience. Whether it is the menu with additions that cater to all, an ambience in which everyone feels invited, delicious food that makes everyone happy, pocket-friendly deals and discounts, or online services that bring meals to your home, in every space we are always working on providing an upgraded McDonald's experience.
The McDonald's self order kiosk is one such step towards an optimized time at the restaurant. Technology is constantly advancing, and we want to make the most of it. With the McDonald's self order kiosk, the future is here!
In the era of smartphones, McDonald's welcomes you with a smart and futuristic ambience to relish your meal in. Enjoy a seamless dining experience with the self service kiosk. It is super-duper easy, and you will totally be lovin' it.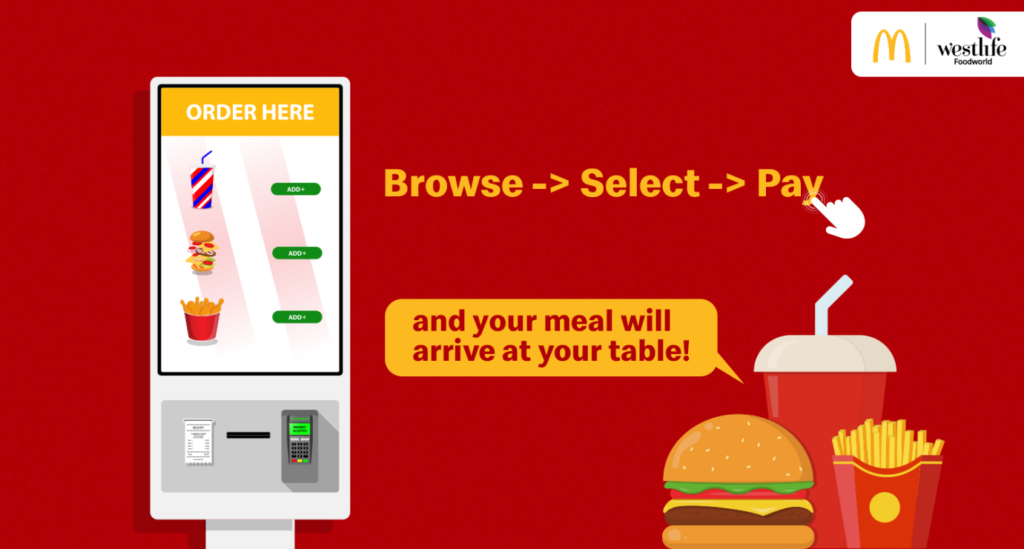 The moment you enter the Experience of the Future (EOTF) store, you will find the self order kiosk (SOK) ready for you. If it is your first time, not to worry; a staff member will always be there for your assistance.
Go on to select your order from the menu. Take your pick from all the wholesome options. You can choose your favorite burger, Fries or other light bites, a beverage of your choice, and more! Once you are done, you can proceed with your choice of payment: cash, card, or UPI, we have got you covered. And voila, your order will be brought to you at your table shortly!
Another amazing feature of the self service kiosk is that you can redeem offers as well. Value meals, McSaver meals, season special deals—name it and you will find it!
This convenient and user-friendly feature is available across more than 200 McDonald's India (W&S) outlets. Even India's first ever McDonald's airport drive thru has multiple self service kiosks. No matter where you are, McDonald's will offer you a convenient experience!
With the order kiosks at McDonald's, you order and we deliver. Head over to your closest McDonald's restaurant and acquaint yourself with futuristic dining. Our online services are just as seamless. You can get your meals brought to your home by ordering from the McDelivery® app or the McDelivery® website. For more offers, deals, and discounts on your meals, download the McDonald's app.