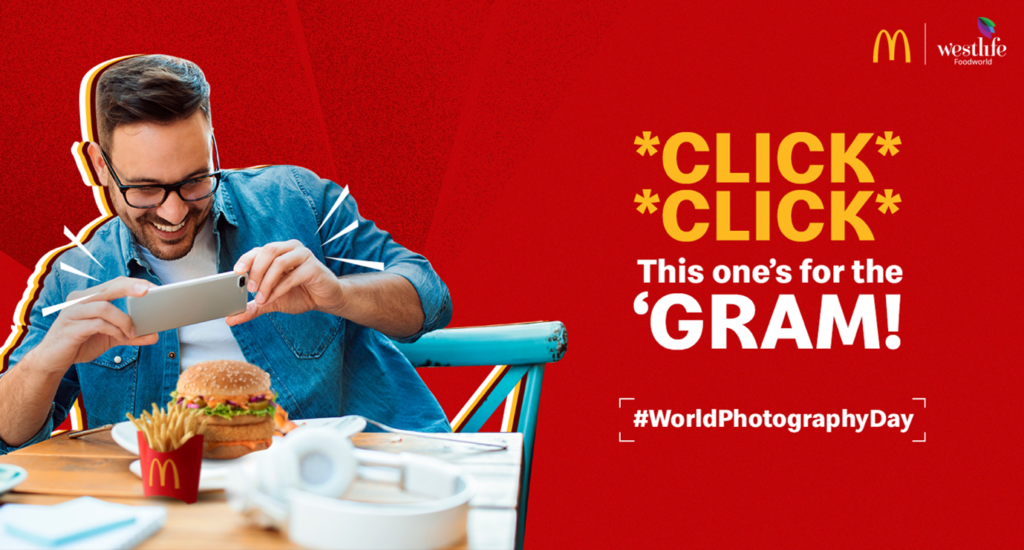 When there is something that a person really likes, they tend to preserve it by taking a picture. It could be a person, a place, or an experience, and one really wants the moment to last forever. This phenomenon has become so important that August 19 has been declared World Photography Day.
Food happens to be very beloved to humankind, and capturing a shot to relive this experience has become quite the norm. You will have at least one friend who, when the order arrives, before taking a bite, arranges the dishes and takes a picture.
This art of food appreciation is also a thing at McDonald's! Scrumptious burgers, hot coffee, tender nuggets, crispy fries, and chilling drinks make it to the 'gram more often than you know.
Your moment is surely picture-ready, but let's explore some tips and tricks to make sure you have interesting and aesthetic clicks on your gallery and socials.
One does not just consume food; they tend to feast with their eyes as well, so do keep in mind that there is ample lighting. Natural lighting is the best, as it makes the meal seamlessly look amazing. But don't worry, McDonald's is always well lit, so both your burgers and you look nothing short of stunning! And, and, and, and, always avoid using flash on your photos.
Different views show the essence of textures and flavors better. A Grilled Chicken & Cheese Burger looks irresistibly yummy from the side angle, whereas Mexican Cheesy Fries entice best from the top angle. Keep in mind to take different shots that capture each item the best.
Presentation is everything, so making sure that the food items are arranged is key. Every picture tells a story, so establish what is going to be the hero of yours. Will you put your go-to, forever favorite McVeggie® Burger in the center or the ever-iconic Fries?
With smartphones by your side, you can get your creative juices flowing like never before. Still shots are definitely not mandatory, and you can experiment with different formats. A slow-mo of the cheese oozing from a McCheese Burger® Chicken, a boomerang of you shaking Fries and Piri Piri Masala Mix, or a time-lapse video of you and your friends finishing the entire meal and not even leaving the crumbs behind.
Click, capture, preserve, and cherish precious moments with your favorites from the menu. Drop by your nearest McDonald's restaurant for a memorable time. Or, get your order delivered to your doorstep from the McDelivery® app or the McDelivery® website. You can also avail deals and discounts by downloading the McDonald's app.
Happy World Photography Day!