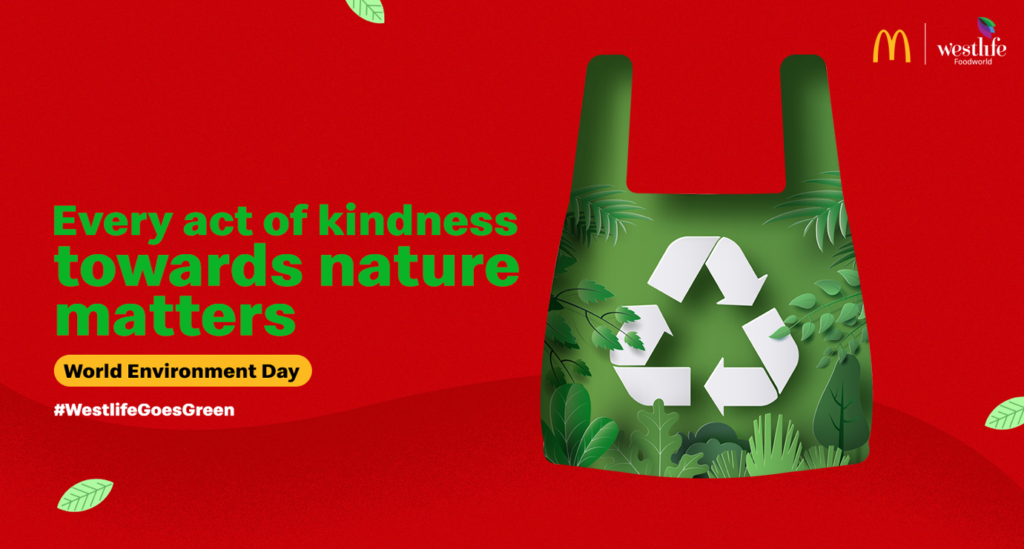 "Preserve and cherish the pale blue dot, the only home we've ever known."
Our natural world is everything we see around us. The constantly evolving landscape, the orchestrated balance between the elements of nature and living beings. Human beings often play out their lives, taking only their current rate of growth into consideration. This course of action has, over the years, led to adverse effects on our environment.
The concept of "World Environment Day" was developed by the United Nations Environment Programme (UNEP), to foster a sense of awareness among the masses on the gravity of the issue. It is celebrated every year on the 5th of June. The theme for the year 2023 is to focus on solutions regarding plastic pollution under the campaign, #BeatPlasticPollution.
It is said that over 400 million tonnes of plastic is manufactured every year, around the globe. Half of this is created for one time use and in that, less than 10% of that plastic is even recycled.
Every year, 19–23 million tonnes of plastic are thought to make their way into water bodies such as lakes, rivers, and oceans. That weighs about as much as 2,200 Eiffel Towers combined. Can you even begin to imagine that?
To combat this, we at McDonald's believe that everyone must do their part. It is imperative that the wheels of change get moving, and that's why #WestlifeGoesGreen.
At Westlife, we put the emphasis on the use of biodegradable material such as corn starch and paper as sustainable substitutes in our packaging.
To reduce the amount of plastic waste produced, we also eliminate single-use plastic from customer-facing packaging. The paper that we use for customer-facing packaging is certified by the Forest Stewardship Council® (FSC), which indicates that the paper has been harvested and manufactured in a responsible fashion.
Additionally, the plastic cutlery, previously used by us, has been substituted with more eco-friendly alternatives like wood, paper and polylactic acid (PLA), which is sourced from plant extracts such as sugarcane and corn.
Also, in the spirit of World Environment Day, Westlife has made the decision to install rooftop solar panels on a third of its brand new outlets in FY24. This is a positive direction in the steps taken by the company to expand the use of renewable energy.
Change can be catapulted on a larger scale by big corporations. As a business, it is necessary to keep a watchful eye on the carbon emissions of the processes. By using renewable energy, reducing consumption and recycling, Westlife has reduced its carbon footprint by 16,308 tonnes by conserving over 19.5 million units of electricity.
Additionally, customers are going to be given seeds they can plant this World Environment Day in over 250 restaurants.
Westlife also has extensive initiatives planned to conserve water and energy, procure meat and resources in a responsible manner, and implement the use of biodiesel. You can read up all about it here.
These sustainable practices of #WestlifeGoesGreen are not just limited to processes and equipment but have also been adopted by Westlife employees. Over 10,000 employees have taken the 'Lifestyle for the Environment' Pledge on the MyGov Pledge platform, showing their dedication to leading a conscious, environment-friendly lifestyle. Hundreds of employees from eleven cities have taken up initiatives such as beach-cleaning, planting saplings, and raising awareness about water conservation.
So this World Environment Day, enjoy your visit to a McDonald's outlet guilt-free, knowing that we're always trying to do our part for the planet. It is after all, still the only pale blue dot that houses you and every person that you love with all your heart in it. We also deliver straight to your home, in a sustainable manner. You can order in through the McDelivery® app or the McDelivery® website.
To avail discounts and offers as cool as how McDonald's intends to keep the planet, download the McDonald's app.
Protect the only home you've ever known!