It's no secret what a hearty laugh can do to you, and those around you. To begin with, it might fetch some compliments on your smile, and then, there's a lot more good happening on the inside. You can feel the ease from the busy lives and the stress that comes with it. A good laugh offers relaxing moments that stimulate your organs, increasing endorphins that improve your sense of well-being.
Friends, family, work colleagues, or any other peer group, when every person chimes in with their unique laugh, it spreads the good vibes! And to top it off, if there is a delicious meal bringing it all together, it is one of the perfect combinations for memorable moments.
At McDonald's, we've got a lot in store!
Choose any kind of meal at McDonald's – Family Meal at McDonald's, Happy Meals, or McSaver Meals, it's wholesome, scrumptious food that complements your mojo. You can also opt for online meals delivery.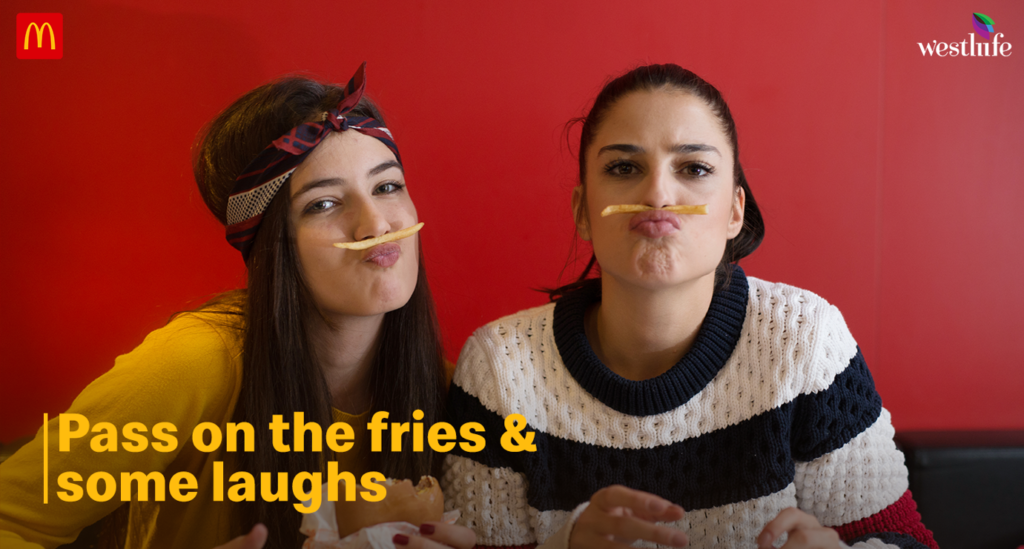 Share the good things in life. McDonald's Fries, Mexican Cheesy Fries, Iced Coffees, Gourmet Meals, and more! Huddle together at the nearest McDonald's restaurant or get an online meals delivery from McDonald's.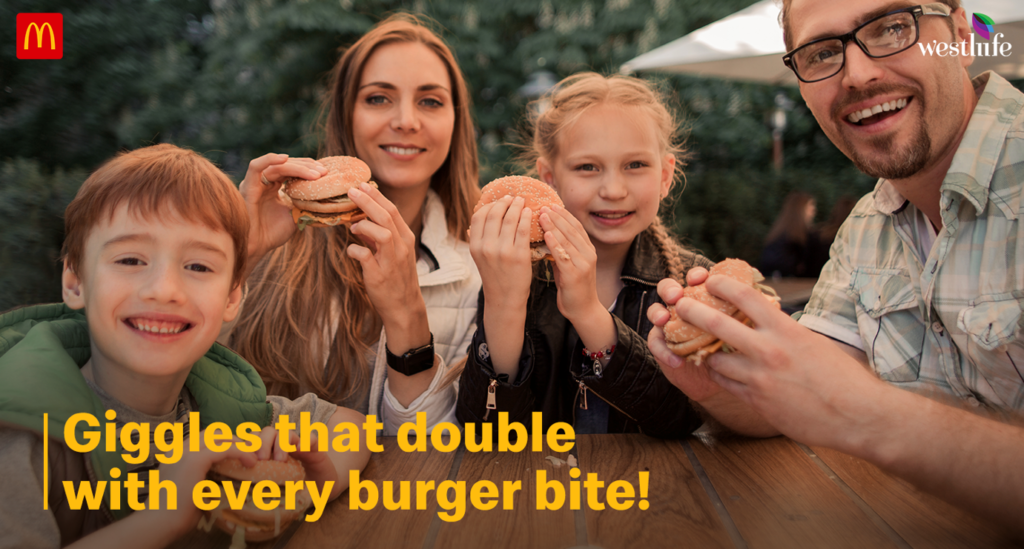 Family meal at McDonald's is all about chatter, some confusion and chaotic laughs? All that together, spell a great time, just a little differently. When there's so much yumminess on the menu, and when one wants more than just one item, who is to blame, isn't it!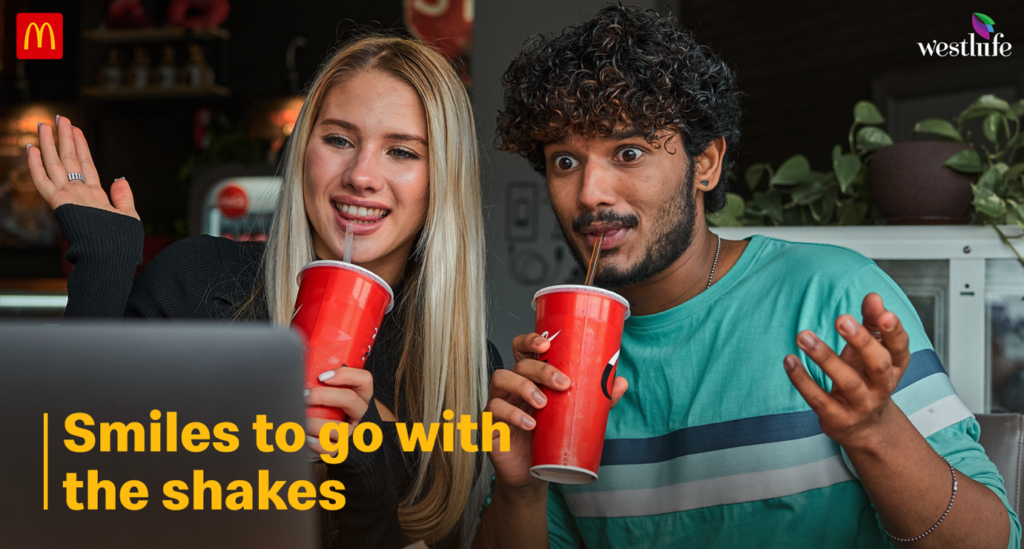 Sometimes, stories start with just a smile. At McDonald's, a cozy corner might as well ease you to welcome the giggles and cacophony of laughter. Order your favorite McDonald's burger and chilled beverage to keep the good mood going.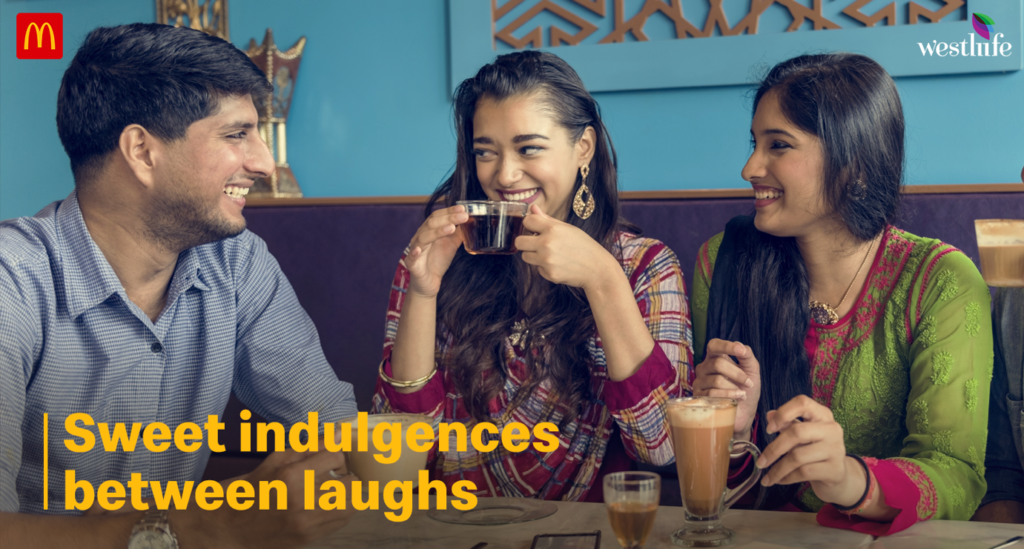 When work colleagues turn friends, it's bonding at a whole new level! Colleague having a bad day at work? Slide in a coffee from McCafe® or desserts from McDonald's! Conversations, food and laughter are the surest way to relieve stress.
For more such moments with a friend, family member, work colleague, date, or someone you'd like to share a good time with, walk into your nearest McDonald's restaurant, or simply order meals online from the McDelivery® app or McDelivery® website.
For offers and deals, don't forget to download the McDonald's app. Enjoy a good time and an equally good laugh this World Laughter Day!