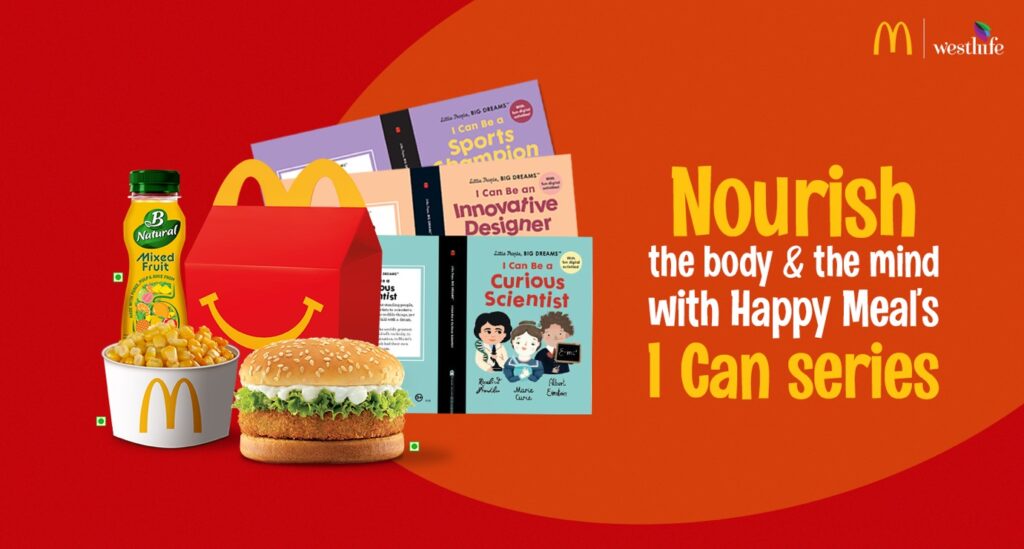 The season of summer is like a school of adventure for children. Each day is exciting, with lots to do and lots to play. It is also the time when many children's reading habits are developed. And, in order to instill the reading habit among the children, you can introduce them to 'I Can' Book series as part of the McDonald's Happy Meal.
'I Can', allows the children to become acquainted with different professions and the successful and eminent persons in these fields.
Taking inspiration from this theme, we have created a stimulating version of working at McDonald's as a manifestation of the real world with Learning is Fun @ McDonald's.
The Learning is Fun @ McDonald's program gives children the opportunity to get to know their neighborhood professionals and see and learn how their delicious burger is made.
The Learning is Fun @ McDonald's program is a two-day workshop that is packed with lots of fun activities that the young McDonald's fans will surely love.
Children are naturally very curious and have many questions about their food as well. Especially when it is their favorite food. So McDonlad's crew is here to teach them all about it. And of course, they get to enjoy their Happy Meal® with the nutritious McAloo Tikki Burger, a healthy bowl of corn, and a natural fruit beverage. At McDonald's, parents can be carefree because they know that their children are consuming a nutritious meal along with an inspiring book to read.
Activities on Day 1 are: a kitchen and stockroom restaurant tour; a hygiene debrief such as hand washing and hairnets; a Happy Meal® lunch; a crew engagement session with product packaging; games; and a send-off.
Activities on Day 2 are: a restaurant tour of the counter, kitchen, manager's room; a Happy Meal® lunch; a burger assembly game that shows how the chefs prepare the food; a book reading session with 'I Can'; and certificates and a send-off.
All in all, it is going to be two days of absolute fun and learning! It could even be something they will share with their friends and teachers when they get back to school.
The session has already begun and will go on for two more weeks in Bangalore, Mumbai, and Pune. Bring your children over to McDonald's for an exciting and insightful time. Whenever you want to relish a yummy meal, stop by a McDonald's near you. Do get a Happy Meal® and enjoy the complimentary summer story books for kids. You can always order from the McDelivery® app or the McDelivery® website. For deals and discounts, download the McDonald's app.