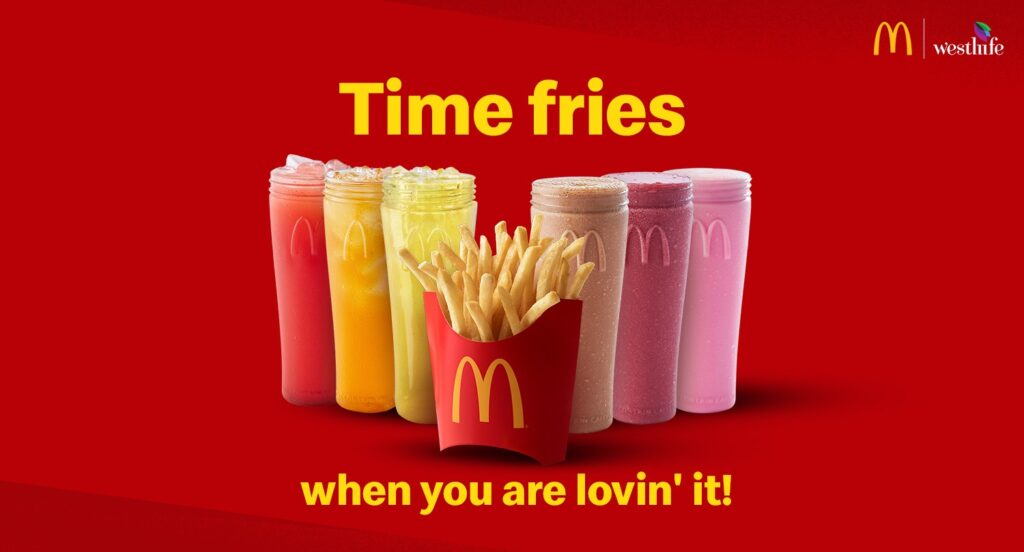 There are a few things in life with almost no haters. The smell of hot chocolate on a chilly, rainy evening. The first few moments when your favorite song plays on the radio. Cannonballing into the pool on a scorching, summer day. Well among them is a recipe that's simple but oh so effective. The holy grail that is the McDonald's Fries. Who knew something so simple could be this sophisticated in taste?
While they're often looked at as snacks or munchies, they're so much more than that.
The McDonald's fries are so wholesome that they're a meal by themselves. The freshly farmed potato is of top-notch quality.
The real McDonald's food that's real good was made to strengthen you from the inside. Preservatives free food, fried in vegetable oil, absolutely zero artificial colours, no artificial flavours, what you see is what you get. There are multiple ways for you to get your daily requirement of goodness.
With all eyes on our Fries, we deliver when it's most needed. There are many ways in which you can enjoy McDonald's Fries. You could have it with ketchup or with the cult classic Piri Piri Spice Mix. They're all tried and tested to be delightful and transport you straight to flavor town. If you're someone who likes to play with sweet and salt, Fries and McDonald's soft serve strawberry together are an acquired taste!
Another way to have your Fries is by accompanying it with one of McDonald's numerous beverage options. The spice of Piri Piri Spice Mix go perfectly well with the range of sweet and sumptuous drinks. If you're a fan of the Coke and Fries combination, you're sure to love McDonald's Fries.
Otherwise, replace that with any one of the caffeinated drinks and you've got yourself a nice little brekkie. The shot of caffeine is great to wake you up completely. There's nothing like the smell of coffee in the morning. However, if you are a McCafé® Iced Americano and McCafé®- Ice Coffee enthusiast, you'll be thrilled to find out that McDonald's has those options covered for you as well.
Do you have that friend or significant other that says that they're not hungry and then proceeds to eat all of your fries? Do yourself a favor and get an extra one, just in case.  So come on down to McDonald's to share the wonders of the fries. If you'd like to have them without leaving your cozy room, get it delivered with the McDelivery® app and McDelivery® website. For wonderful offers on real McDonalds food, food without preservatives, visit the McDonald's app.