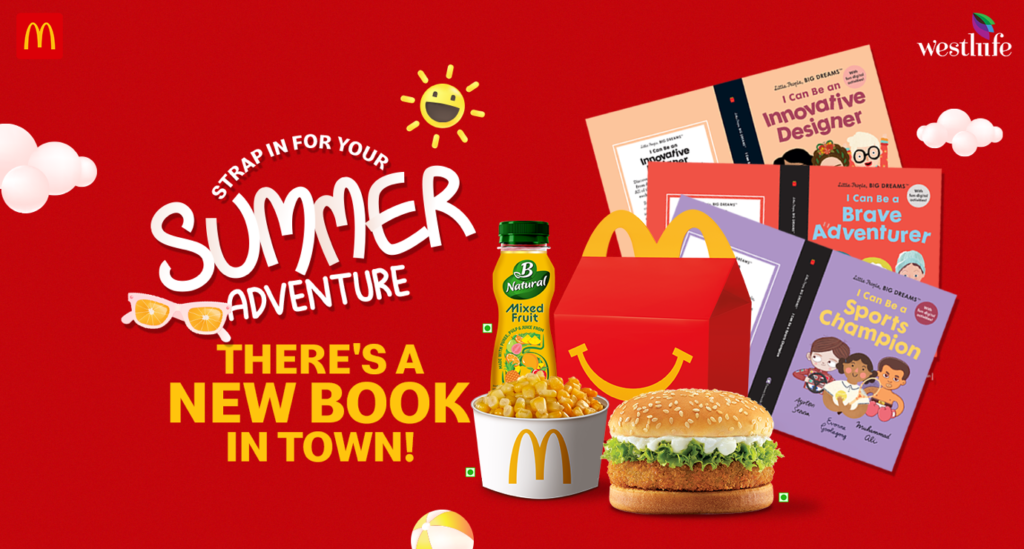 Summer vacation is a time for great exploration and discovery for children around the world. Days of frolic under the tropical sunlight and clear stream of refreshing breeze, it is the weather to let your imagination run wild. The blades of grass thrive in the light and reach up to your knees, perfect to run your hands along them. The little joys of chasing butterflies and coming across bugs of all shapes and sizes. Of naming the plants in your backyard and making them feel at home with reassuring conversations, while they get some shut-eye at night. But in this modern age, it is not often that we see kids wanting to see or do things beyond their screens.
At McDonald's we've always focused and encouraged creativity and imagination in our young fans. With our Happy Meal®, parents can be rest assured that, at McDonald's, fun, food and play goes hand in hand with reading and learning.
Following the success of our previous book series, "Tiny Detectives", which was written by award-winning British Author, Cressida Cowell, and after much request from tiny tots, we've got something new. Presenting McDonald's very own, "I Can" book series that comes with every Happy Meal®. Written by Maria Isabel Sánchez Vegara, a skillful Spanish writer and creative director. The Happy Meal® books empower children with the confidence and belief that they can do whatever they set their minds to. The drive instilled in them pushes them to take the future that's rightfully theirs.
The "I Can" series focuses on a number of professions that children of all ages can aspire to become or take inspiration from. Through this series, we're also bringing the focus back on instilling the reading habits among kids. The world of books fan the imagination of the little ones and help them express themselves.
To learn more about the Happy Meal® series, do visit our Instagram page at https://www.instagram.com/p/CpzjC3vJ7NZ/. We aim to #FeedTheirCuriosity and power them with the knowledge of their endless potential, that's sure to last many summers.
The meals are also prepared, keeping in mind the dietary and nutrient requirements of a growing child. The burger is filling as well as nourishing which is complemented with corn and all-natural fruit juice.
You can visit any of the countless McDonald's outlets near you to avail this offer. At a Happy Meal® price, you will get a filling meal and a book with stunning illustrations and a gripping story. To enjoy your meal from your home, visit the McDelivery® app or McDelivery® website. For deals and discounts on the Happy Meal® price, the meal that enriches the body as well as the mind, and more, download the McDonald's app.