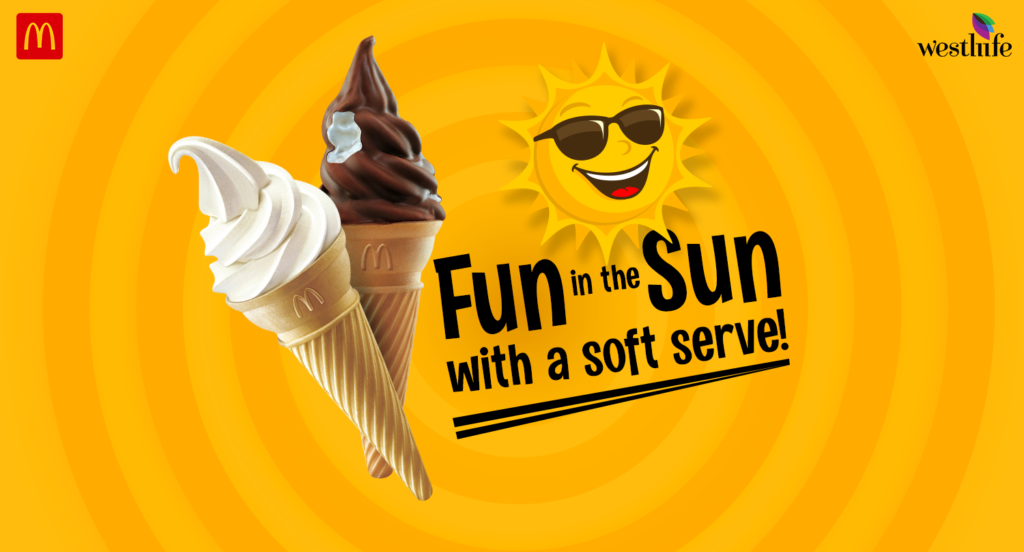 The cloudy haze has abandoned the horizon, and misty mornings don't greet you anymore. It seems like you can't look up at the sky; all eyes flutter shut from the overpowering sunshine. Warmth wants to flow into your days and nights. At these moments, you can't help but turn to the universal comfort food—ice cream. This fantabulous dairy invention seems to provide relief not just to your palate but also to your soul.
Finally, summer is here! That time of the year when you just can't get enough of ice cream is here! With the advent of refrigeration, ice cream became all the rage in the latter half of the 20th century. Between then and now, it is safe to say—pun intended—that their popularity has not dipped. When the sweet, frozen softness touches your tongue, it is a feeling you will never want to forget.
All year around, McDonald's is your go-to restaurant. And if you didn't already know, it is the ideal place in the summer as well. The amazing, delectable, and sinfully sweet McDonald's soft serve delights are always ready to beat the heat. While there are brilliant dessert options available, the soft swirls, also known as softies, are a hot season favorite.
When you are dampened by the sun's blaze, let the flavorful coolness amaze!
You won't be able to resist these summer-soothing spoonfuls of McDonald's soft serve!
Soft Serve Strawberry
Swirls of vanilla ice cream topped with strawberry syrup—simply too sweet to be true, isn't it?
Soft Serve Hot Fudge
The combination of frozen vanilla swirls and rich hot chocolate fudge is beyond words to describe.
Crispy waffle cones crowned with an indulgence that is the need of the hour!
Vanilla Soft Serve Cone
Watch creamy vanilla loop into swirls in your cone. There is always more to munch on when the ice cream ends.
Chocolate Soft Serve Cone
A thick chocolate coating that holds the sweet secret of vanilla swirls. It is a mini-summer adventure on its own.
When it comes to soft serve ice cream brands, you know that McDonald's is the place to be! Get yours in a crunchy cone or a cup at your closest McDonald's restaurant. You can always enjoy this super cool McDonald's soft serve treat at home by ordering in from the McDelivery® app or the McDelivery® website. For season specials and discounts, download the McDonald's app.