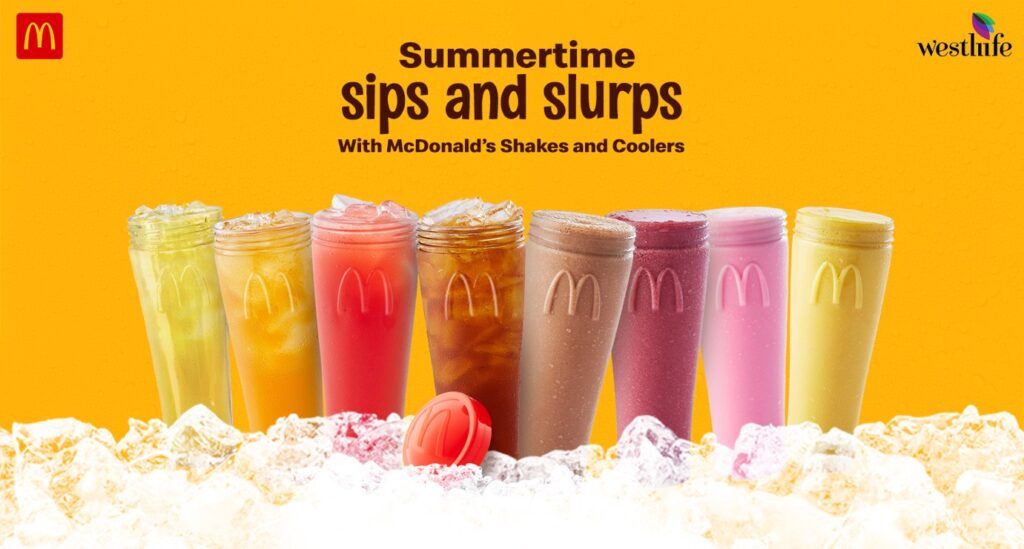 Have you been squinting your eyes when you step outside?
Have your coats, sweaters, jackets, and mufflers been packed away, and shorts and capris are what you reach for instinctively?
Have the winter boots and chunky sneakers been replaced by flip flops, sandals, and slides on the shoe rack?
Well, clearly the most anticipated season of the year, summer, is here! The mood for staying cooped up in a corner is long gone. Summer camps, pool parties, mangoes and watermelons, outdoor games—ah, there is so much to enjoy. It is fun in the sun all the way, but don't forget the sunscreen though.
Also, it is amazing that the pop song that drops in the summer is a banger blasted on speakers all year round!
When you hear the word "summer," what is something that you immediately think of? "Fresh" is on the list, isn't it? The big fiery ball in the sky really knows how to make you feel parched, and a soothing, chilled drink is sure to set things afresh. Ponder a moment: the cool, ice-filled beverages and tall glasses of juice are some of the most cherished memories of this season.
The bright, sunny weather calls for staying hydrated as a top priority. And you are in so much luck! The McDonald's shakes and chillers will make you forget all about how much you are sweating under the scorching sun.
Fruitilicious and ready to rejuvenate, these summer cooler drinks don't disappoint! Chillers, shakes, or smoothies—what is your pick?
Berry Lemonade Splash Regular
Strawberry Chiller
Green Apple Chiller
Lemon Chiller
Strawberry Shake
Mango Smoothie
Mixed Berry Smoothie
No matter what the season, your love for coffee can't seem to fade. Not to worry, get your caffeine fix in these summer cooler drinks.
McCafé®-Ice Coffee
McCafé®-Mocha Frappe
McCafé® Iced Americano
Chocoholics, you are not left out. Fall in love with the heavenly rich taste all over again with these super cool, super chocolatey summer beverages!
American Mud Pie
Chocolate Shake
KITKAT Frappe
McCafé®-Chocolate Frappe
You can already feel your energy being revived and pulsating through your blood, can't you? This season surely calls for a refreshing drink. So when you think of summer beverages, think McDonald's. Find the best coolers for drinks at a McDonald's restaurant near you. If you want to lean back and stretch your legs under a fan set to full speed and relax, say no more. You can always have your order delivered to your doorstep using the McDelivery® app or the McDelivery® website. For offers and deals on summer cooler drinks and much more, download the McDonald's app.