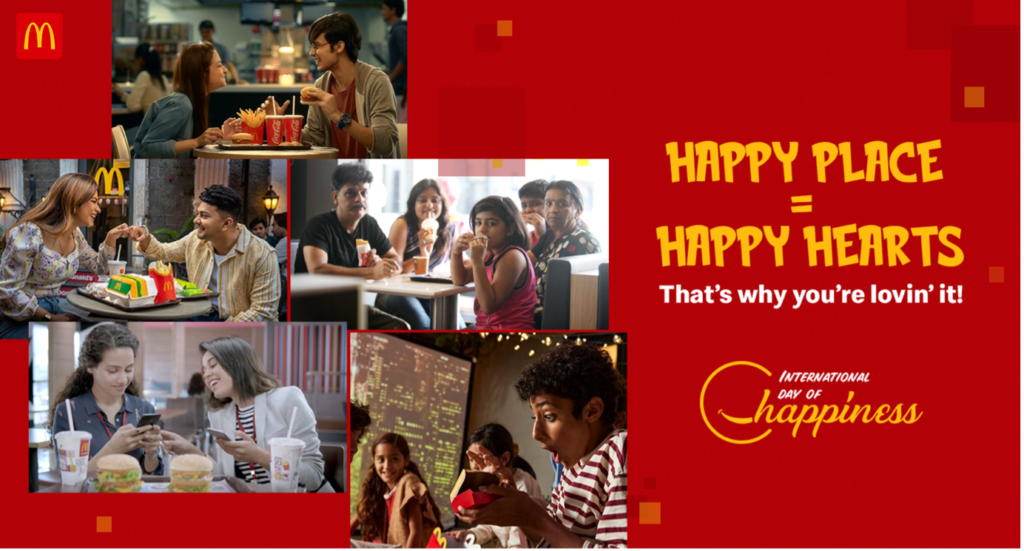 Did you know that the United Nations General Assembly has announced March 20 as the International Day of Happiness? Although happiness is a state of mind, there is also the concept of a happy place. For some, their happy place is home or a photo album full of childhood bliss; for others, it could be their loved ones. Different people have different happy places. Your happy place casts away worries, relaxes you, and makes you feel like you truly belong there. And for so many, their happy place is a delicious burger with lots of fries at McDonald's!
The joyful vibe of the "para-pap-pa" feeling fills the atmosphere at McDonald's. Have you ever wondered why this is such a happy place? Let's see a few reasons.
A special spot for the tiny tots!
McDonald's is one of the flagship food brands that has a specific category for children. There are amazing McDonalds happy meal price options with Happy Meals Toys and Happy Readers Books! In fact, collecting Happy Meal goodies is a dear hobby for many. When Children's Day comes, restaurants across India host events and activities for the young McDonald's fans and their families. Children are naturally drawn towards happiness and fun, both of which make up McDonald's happy times.
You always look forward to going to the place of yellow and red!
Almost everyone has attended more than one birthday party at McDonald's. Almost everyone has had a family outing at McDonald's. Well, almost everyone has had a designated hangout corner at McDonald's. When there is a quarrel about which restaurant to go to, eventually it is McDonald's that you go to. So, no matter if the reason is grand or simple, McDonald's is a part of these happy memories that make it such a happy place.
A menu that has you smiling and makes your heart happy!
The McDonald's menu has got your back. Just think about it. If you are not a meat enthusiast, cool; there is always a vegetarian option. If you crave desserts like nothing else, then take a look at the sweet side of the menu. If you want to take a chill pill on a hot, sunny day, you will be spoilt for choice in the drinks section. If you only want to chill with some ice cream. Sure, you can do that too. If you need caffeine to fuel you, McCafé® is here for you. Wait a second, what about fries? It is, in every way, a world-renowned mega-food superstar. And guess who made them so famous in India? Yes, it is McDonald's, and McDonald's fries are an indulgence you can never get enough of. So it is true: The way to the heart is through the stomach!
A kind of happy that includes all
Above all, McDonald's is such a happy place because it is a place for everyone. From the adults, the elderly, the teenagers, specially-abled people and the little ones, there is something for everyone. At the restaurant or delivered to your home, McDonald's gives you happiness in every bite.
Take a look at the beautiful bubble of happiness that you too are part of:
When you want to go to a happy place, make happy memories, and enjoy super-yummy food that makes your heart happy, you know where to go, right? This International Day of Happiness, drop by your happy place: your nearest McDonald's outlet. If you want to bring your happy place home, you can always order in from the McDelivery® app or McDelivery® website. For offers and discounts on your favorite meals, childrens favourite meals, and the McDonalds happy meal price, download the McDonald's app.