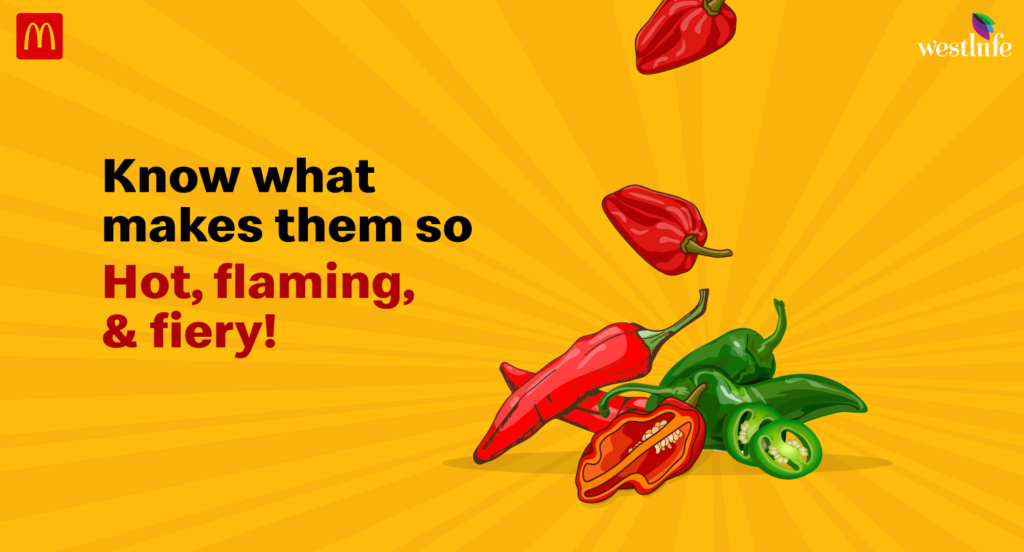 As far as food goes, there is a particular flavor that instantly alerts you. Your senses become more active than usual, and the anticipation of flavor has you waiting with bated breath. Yes, of course, we are talking about spicy food! It just makes the experience more exciting. The love for chili-loaded food and so many types of spices can be so intense that some people actually eat whole chilies as side dishes with their meals. It actually isn't something wild, as endorphins are secreted when you eat spicy food. So, you might feel that your tongue is on fire, but it is also making you really happy.
When you find yourself craving something spicy, do make your way to McDonald's. There is something for everyone, and for the spicy food fans, they are in for a treat. The indulgences are made with different types of spices that are filled with chilies and ghost peppers. They are hot, flaming, and fiery, and they are all set to make you go crazy! A good kind of crazy!
The McSpicy™ Premium Veg Burger and McSpicy™ Premium Chicken Burger are especially made to make sure that it is all hot and happening! A spicy patty is not all that they have. The thrilling hot habanero sauce and fresh jalapenos will never let you forget that it is a burger from the McSpicy™ range.
The McSpicy™ Paneer Burger and McSpicy™ Chicken Burger are something that you need to try to believe. The patties are not just crispy; they are battered and coated with the best of various types of spices, making them super yum. It is flavor and texture that are appreciation-worthy in every bite!
McSpicy™ Fried Chicken and McSpicy™ Chicken Wings are crafted with everything that will have you saying, "I'm lovin' it." It is spicy from the first bite to the very bone. And what makes it so spicy is Bhut Jhalokia, which happens to be one of the spiciest peppers in the world. It is marinated, battered, and coated with rich herbs and different types of spices to give you the ultimate "pa-ra-pap-pa" feeling!
The Piri Piri Spice Mix that adds flavor to your fries is not far behind to give you a tongue-clicking experience after the spiciness of the best spice mix hits. It is made with piri piri pepper and hot pepper flakes, so you know that it won't disappoint when it is spicy-o-clock on your schedule!
When it comes to giving you food that is red-hot and full of zing, McDonald's knows how to do it right. Drop by a McDonald's restaurant near you for a much-needed dose of spice. You can always get your meals home delivered by ordering through the McDelivery® app or McDelivery® website. Also, you will find deals, discounts, and much more on the McDonald's app.