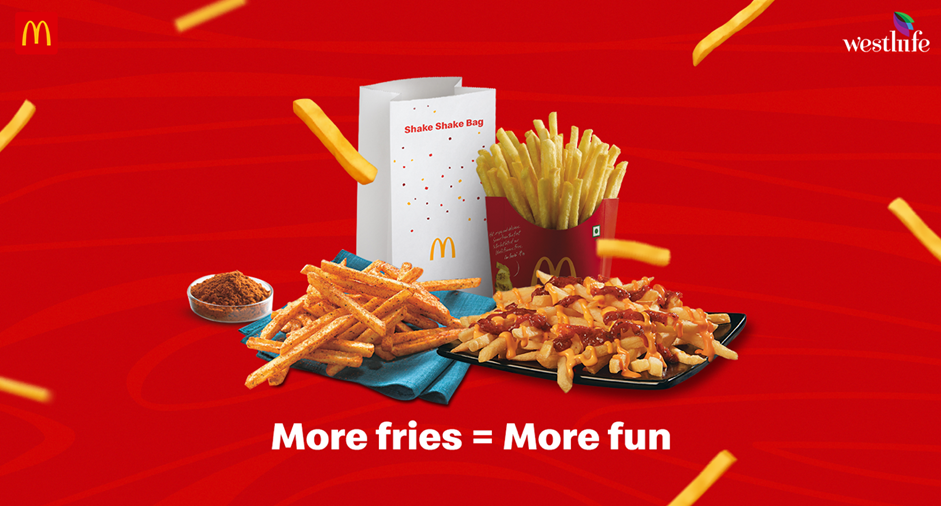 Every time snacks are mentioned, there is one particular snack that comes to mind. It is so good that it is popular across the world. Surely you would have guessed it by now—yes, it is fries! This treat that was invented more than two centuries ago, is still a favorite to many. You will hardly find someone who dislikes fries. It is so simple, yet so beloved! And in India, it is McDonald's that is responsible for this raging popularity. Also, it is a well-known fact that McDonald's Fries are simply the best.
No matter what type of fries you like—McDonald cheese fries or others—they are the perfect snack for every occasion. Meals, parties, hang-outs, late-night snacks, the McDonald's Fries fit in so easily. That is why they have such a massive fan following. There are so many people who come to McDonald's just for fries! It is inarguably one of the best indulgences of our time. It also happens to be one of the most fought over foods too. The fight for the last few fries gets as serious as a battlefield!
The frenzy for all types of french fries has created many fans. Which one sounds the most like you?
Find a cozy corner in the restaurant with a book and enjoy a warm beverage with some classic Fries.
When you catch up with friends and want what you nibble to be as flavorful as your conversations, the Mexican Cheesy Fries are the ones to go for.
In the mood for something new? Try the Crinkle Fries; your favorite is sporting some zig-zag moves.
Want to spice up your meal? Fries with Piri Piri Mix will do the trick!
Can't go without a desi tadka? Fries with Chatpata Mix will leave you tongue-clicking and lip-smacking! What better fries fan club than that at McDonald's? Drop by a McDonald's outlet near you to enjoy McDonald cheese fries, classic Fries, and other delicious types of french fries. Feel free to relish them at home as well by ordering in from the McDelivery® app or McDelivery® website. Keep in touch with the McDonald's app for french fries offers, deals, discounts, and more.