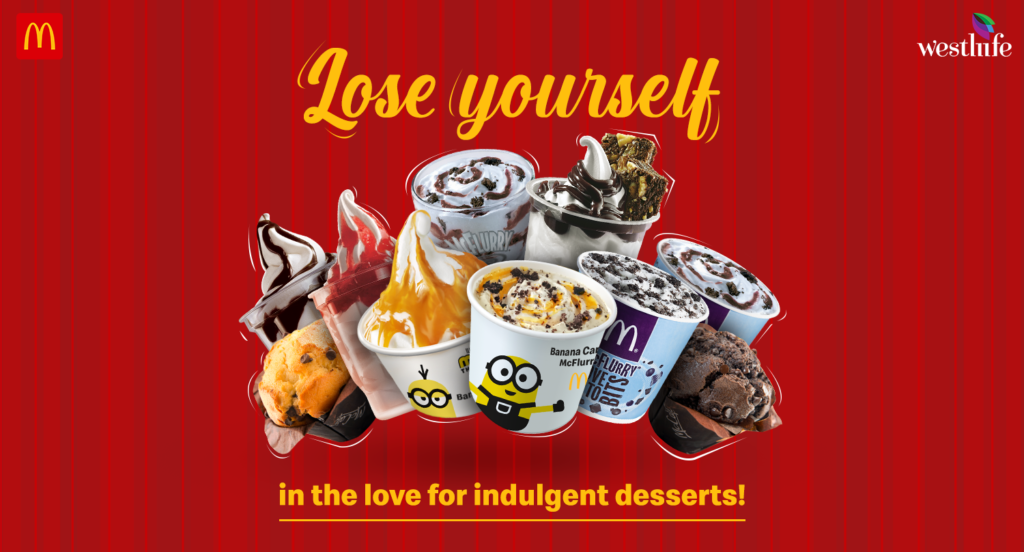 The season of love is upon us, and so is the mood for sweetness. Sweet gestures, sweet moments, sweet words, and sweet treats wouldn't go amiss! Honestly, desserts make everything so much better, don't they? It is an indulgence that makes you feel like you have experienced the entire universe. It is the ultimate soother of sorrow, and it is almost like someone is telling you everything will be alright. Also, sweets are something we always look for while celebrating as well. So no matter what the occasion, you can expect the answer to be "desserts, please!"
The sweater weather has not yet gone away, and the cold makes desserts feel even more wholesome. So it is the perfect time to devour them, and McDonald's has got you! The dessert McDonald's menu will have you singing "I'm lovin' it" with just one bite. They are so good that it feels sinful, but at the same time, it feels like what heaven is made of.
Life is short so let's eat cake first! You are spoilt for choice with Chocolate Chip Muffin, Chocolate Express Cake, and Blueberry Cheese Cake.
Soft Serve Strawberry made with swirls of vanilla and strawberry syrup can almost lift your spirits immediately.
Cookie crumbles, chocolate, and strawberry bits swim through the soft swirls of the Black Forest McFlurry™ and McFlurry™ Oreo. Your sweet tooth won't be disappointed by them.
When flavors that are cold, hot, rich, and beyond delicious come together, they create a symphony of taste that is next to magical. Feel the sensation with Soft Serve Hot Fudge and Brownie Hot Fudge.
For Valentine's Day, there is Black Forest McFlurry™ Medium desserts full of strawberry and chocolate bits blended together with a vanilla soft serve.
Whether or not you have someone to share the season of love with, do celebrate your love for desserts. Make your way to a McDonald's store close to you for a rich, soulful, and sweet experience. Feel free to relish it from your home by getting it delivered to your doorstep from the McDelivery® app or McDelivery® website. For McDonald's bundle deals, offers, discounts, and more, download the McDonald's app.