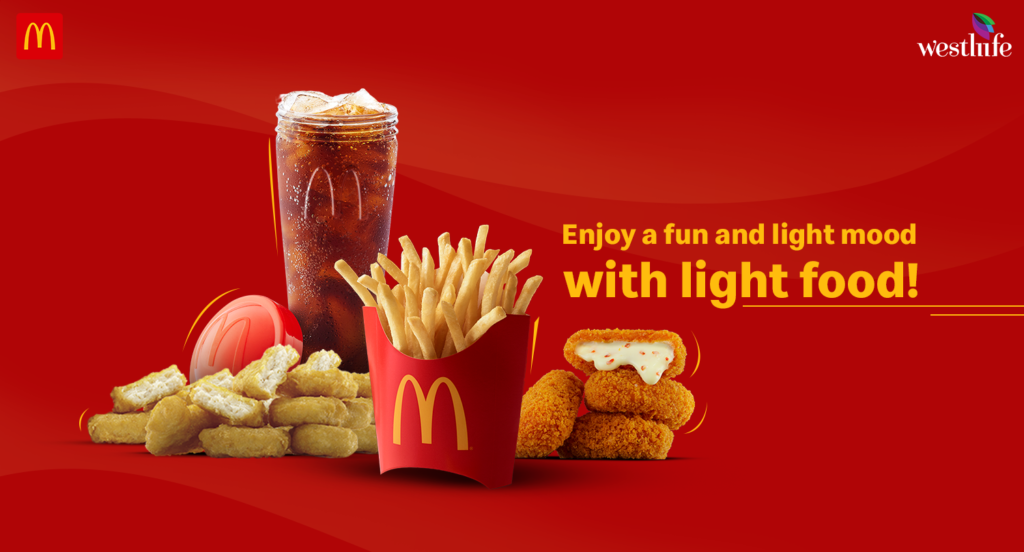 Think of some of the best conservation experiences you have ever had. Okay, now think if they were connected to food somehow. That rang a bell, right? Whenever food is involved, you can get into your comfort zone, and everything becomes easy. It is hands down the best conversation starter ever! And depending on what you are eating guides the thoughts of what you are saying. If it is extremely delicious, you feel pumped, and words and stories of excitement flow out. But if you are given food you dislike, it can immediately kill your spark, and then we're not quite sure about what gets told.
What kind of food one is indulging in definitely matters. When you are meeting a new acquaintance, catching up with your pals, trying to set a late afternoon scene, or on any other occasion where you would like to go easy, the McDonald's starters are the ideal option to go for.
Just seriously think about it. It is light food that maintains a light mood. You can always hold on to a half-eaten finger food while telling a story, drop it in disbelief on hearing something shocking, all for a great dramatic effect. Also, honestly speaking, you can bond better when you share food, and it is difficult to do with a burger. With the snackables, it is an opportunity to share not just food but also moments.
You know that feeling when your mouth is not completely full, so you can always jump into the chat at any time. Well, that is the amazing thing about these McDonald's starters and snacks for a get together.
If you are meeting someone for the first time, the one food that everyone loves can become your icebreaker. Get regular Fries, Crinkle Fries, or Mexican Cheesy Fries. It is easy to eat and has the right beat to keep your conversation going.
If you want the flow of your chat to be super smooth, the creamy, soft Cheesy Veg Nuggets will be totally relatable!
Make movie nights with siblings more enjoyable by combining two of the best things: snacks and chicken with Chicken McNuggets®.
Gush over your love for constantly snacking with this pocket-sized Italian delicacy, the Veg Pizza McPuff®.
Reunite with your friends for a fun evening of spicy chicken and even spicier stories. Reminisce the good old days with the McSpicy™ Fried Chicken and McSpicy™ Chicken Wings. Food and memories will both be crispy, juicy, and definitely spicy to the bone. Keep the hearty conversations going with munchies made for moments of togetherness. Drop by your closest McDonald's outlet for tasty treats and talks. You can always order from the comfort of your home by using the McDelivery® app or the McDelivery® website. Download the McDonald's app to avail offers and deals.