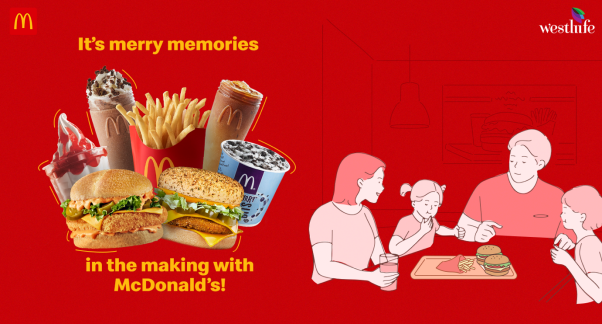 The unforgettable promise of winter is here. 'Tis the season of snowflakes and snowmen and the joyous Christmas celebration. All around there is red, green, white and bright lighting. It's the ideal warm-up for the biting cold. Mufflers, jackets, beanies, reindeer-themed socks, and year-end vacations—it happens each year and is still very special every year. It gets even better when you add chocolate chip cupcakes and hot chocolate drinks! There is calmness when you snuggle into your cozy corner, and there is a bliss of good vibes when you step outside. Either way, you can't help but get into the spirit of this time of the year.
Have you ever experienced a Christmas miracle? Some fancy a shooting star for a miracle, while there are others who enjoy the joys of everyday life, like relishing a chocolate chip muffin. And whether or not you are a fairy lights and decorations kind of person, you can always chime into the jingle bell mood of the season with delicious food, and as far as delicious food goes, you know that McDonald's is always close. Also keeping in mind the jolly festivities, McCafé is redesigning its latte art with a Christmas-themed stencil to decorate your beverage with a Christmas tree. So, be it a grand celebration or a simple get-together with loved ones, take the "para-pap-pa" route!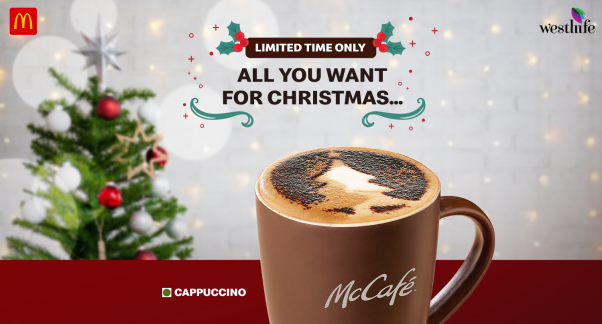 For a wonderful Christmas eve with the fam
The classics are something you can never go wrong with: McAloo Tikki Burger, Masala McEgg Burger, Chicken Kebab Burger, McChicken Burger, and McVeggie Burger. And don't forget to get a chocolate chip muffin for everyone.
For a long weekend vacation trip with your friends
Nothing pairs better with cheesy school stories than cheesy bites like the McCheese Burger Veg, McCheese Burger Chicken, Grilled Chicken & Cheese Burger, the Corn & Cheese Burger, Veg Pizza McPuff, and Mexican Cheesy Fries. If you break into a heated but friendly banter, call a truce with chocolate chip cupcakes.
For a houseful Christmas houseparty with everyone you know and love
Massive moments call for wholesome indulgents such as Triple Cheese Veg Burger, Triple Cheese Chicken Burger, McSpicy Premium Veg Burger, McSpicy Premium Chicken Burger, Veg Maharaja Mac, Chicken Maharaja Mac, and of course, lots of Fries. And everyone will definitely like a chocolate chip muffin for dessert.
For the warm jammies and Christmas movies night
Munch on snackables you simply can't get enough of: Fries, Crinkle Fries, Chicken McNuggets, Chicken Strips, and McSpicy Fried Chicken. It is sort of sad when the end credits roll, so keep a McDonald's chocolate muffin to make you happy right after.
Get into the holiday cheer and festive fervor in full swing. Make many, merry, and happy memories with yummy meals from McDonald's. Or, consider us your Santa Claus and get your eats and treats brought to your doorstep from the McDelivery app or McDelivery website. You will find deals as sweet as a chocolate chip muffin on the McDonald's app, so keep an eye out for them.
Merry Christmas!