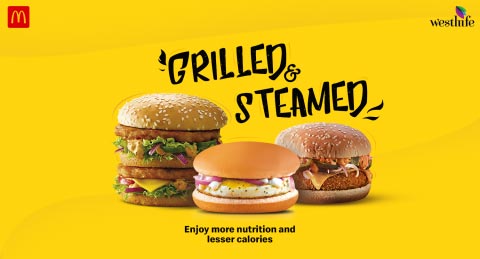 For all those who like to keep a watch on their waistline, cooking methods that involve less oil are the way to go. When it comes to burgers, a lot depends on how the patty is cooked. Grilling, for example, is the right option for those who shy away from fried patties. Grilling is a process that requires less oil. Also, fat tends to drip off as a patty is grilled. The outcome? Less calories, of course which one can see in the McDonald's burger nutrition levels.
In many countries, grilling patties is deeply rooted in tradition. It is something that has been carried forward with generations of people inviting friends and family for get-togethers where burgers make the main lunch item. Steaming is also a traditional way of cooking that ensures all the nutrients are intact and no extra calories are added.
McDonald's burger nutrition is given close attention to. At McDonald's, we have more than a dozen grilled and steamed options for those who are want to kiss the McDonald's burger calories goodbye. Read on to know all about them:
Masala McEgg Burger
This one is as good as it gets. Perfectly steamed egg, classic mayonnaise, chopped onions, and a sprinkling of magic masala are sandwiched between a toasted bun. In other words, perfection.
Chicken Maharaja Mac
In case you didn't know it before, the patties in the Chicken Maharaja Mac are grilled. And in combination with the rich habanero sauce, fresh tomatoes, onions, lettuce, and jalapenos, they make a wholesome and filling burger. That's how we keep the McDonald's burger calories in
Grilled Chicken & Cheese Burger
A recent entry, the Grilled Chicken & Cheese Burger, is all about the right combination of grilled chicken and cheese and is loaded with American flavors.