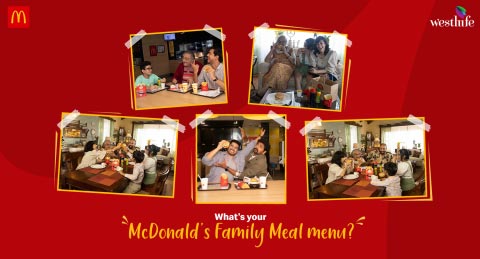 It is a well-known fact that McDonald's is quite the go-to restaurant, and everyone has their favorites from the menu. When you walk-in alone or with another person, deciding your order is not that much of a hassle. But, when you come in with your whole family, can we just agree that it can be a little chaotic? There are a lot of buzzing opinions, from where to sit to what to eat to what to drink, and so much more. Nevertheless, we all know that at the end, everyone has a great time with good food and lots of good memories.
Family meals are a wholesome experience that one must not miss out on, especially when they come at affordable McDonald's family meal prices. Different families have different likes and dislikes and different eating habits, so to make it easier for you, here are some delicious McDonald's family meal suggestions that you must try!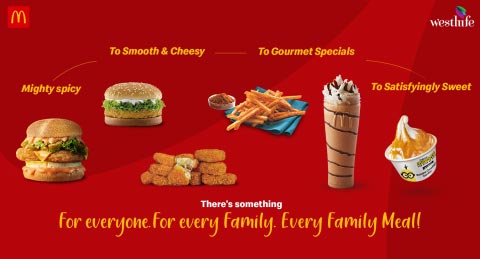 For the foodie and non-foodie siblings, there's Pizza McPuff + McSpicy Chicken Burger. Pair it with 2 McFlurry Oreo (S) for a delicious blend of soft serve and crumbled oreo cookie.
When you and your partner both love chicken but only one of you can handle the spiciness to the last bite, get the McChicken Burger + McSpicy Chicken Burger! Don't miss out on desserts, get the 2 Soft Serve Hot Fudge (M) which is a delicious delight of soft serve topped with hot chocolate fudge.
2 McVeggie Burgers + 2 American Cheese Supreme Veg Burgers + 2 Fries (L) for a hungry burger-loving couple who enjoy the classics but can't stop themselves from trying the inventive chef's special gourmet burgers. Add some caffeine to your meal with 2 Iced Coffee, a refreshing combination of McDonald's signature espresso and soft serve.
2 McVeggie Burger + 2 McAloo Tikki Burger + 2 Fries (M) + 2 Strawberry Shakes when it is a cousins' day out, the younger ones will surely love this!
McVeggie Burger + McAloo Tikki Burger: classics for the grandparents who are first-timers at McDonald's. It's never too late to enjoy a McDonald's meal! Don't forget desserts, try the Black Forest Mcflurry (M) BOGO, a beautiful blend of vanilla soft serve with strawberry with chocolate bits.
2 McAloo Tikki Burgers + 2 Fries (L) for the little ones, who are promised a large bag of fries if they finish their burgers first. Bring Chocolate Shake to the table, and it will be their favorite meal!
If your reel-obsessed teen is not in the eating mood, then have them do the shake-shake drill with fries and the new Chatpata Mix!
Food and Fam Jam just go together. Not just the eats, but the McDonald's family meal deals are also appetizing, and you can catch them on the McDonald's app. It will be awesome if you can dine-in at the restaurant, but if you prefer your mealtime to be indoors, then order in from the McDelivery app or McDelivery website.