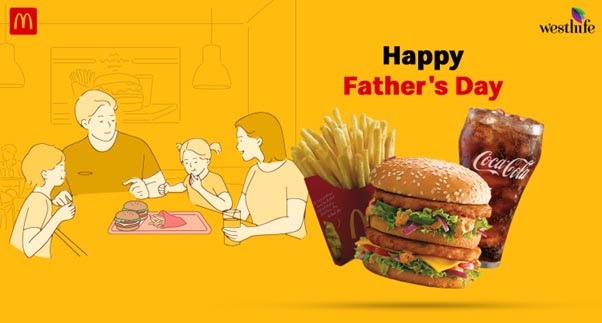 A day that celebrates the one who introduced us to some of the most awesome things in life is here! Happy Father's Day to all the dads who've played the part of the wind beneath the wings of many. While each one has a special, nostalgic memory of their dad, we're going to recount some of the special moments where it's daddy dearest who has nudged us towards amazing, flavourful, and wholesome McDonald's food!
Let's go down memory lane, and recount the many food-related moments that feature fathers. A McDonald's Family Meal with the McDonald's special menu that carries his favorite items can be the celebratory meal on this day, don't you think so? How would you go with deciding the menu for Father's Day: something new and exciting, or something classic and nostalgic at McDonald's?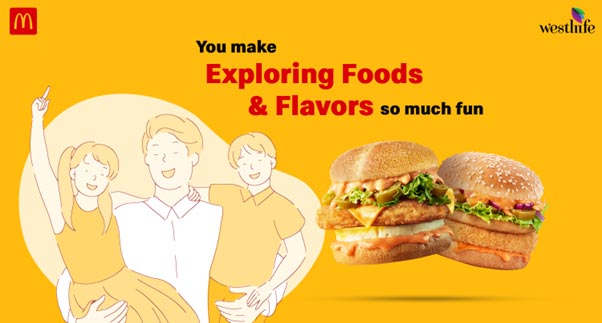 Undeniably one of the more fun-filled activities. Exploring yummy food would not feel the same without the main man. Helping out in deciding menus and meals. What's the tastebud craving for? What McDonald's item would be perfect for the first rain, game night, to catch up with friends, or that date one is looking forward to. Chef's Special Gourmet Burgers, McSpicy Fried Chicken, or is it something else? Dads just know the what-to and how-to when it comes to tasty food!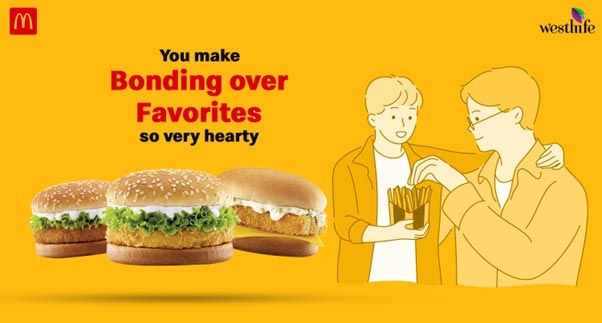 Conversations about hot topics, areas of shared interest or just chattering about the days gone by, talks over indulgent food makes it all worthwhile when it is Dad for company. A warm and welcoming space at McDonald's and the classic favorites like McChicken, McVeggie, Fillet-O-Fish, or is it the Maharaja Mac that is the go-to McDonald's favorite? What does a McDonald's special menu look like for him?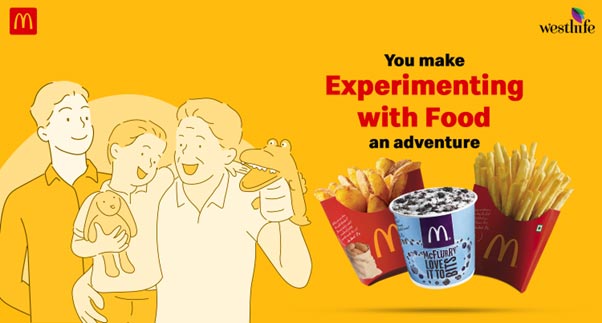 Graduating to newer food experimentations with Dad have stories of their own, isn't it? Did you try the McFlurry and McDonald's French Fries combo on his recommendation? Taking baby steps when it came to food experimentations with Dad on the side made it a lot easier, true or not?
For any cherished McDonald's moments with dad, and for all the other special moments surrounding him, make the day worthwhile with McDonald's Family Meal at your nearest McDonald's restaurant, or if it feels like a McDonald's meal indoors, order in for your dad's favorite McDonald's items on McDelivery website or app. Keep the good times going, making more awesome memories together!