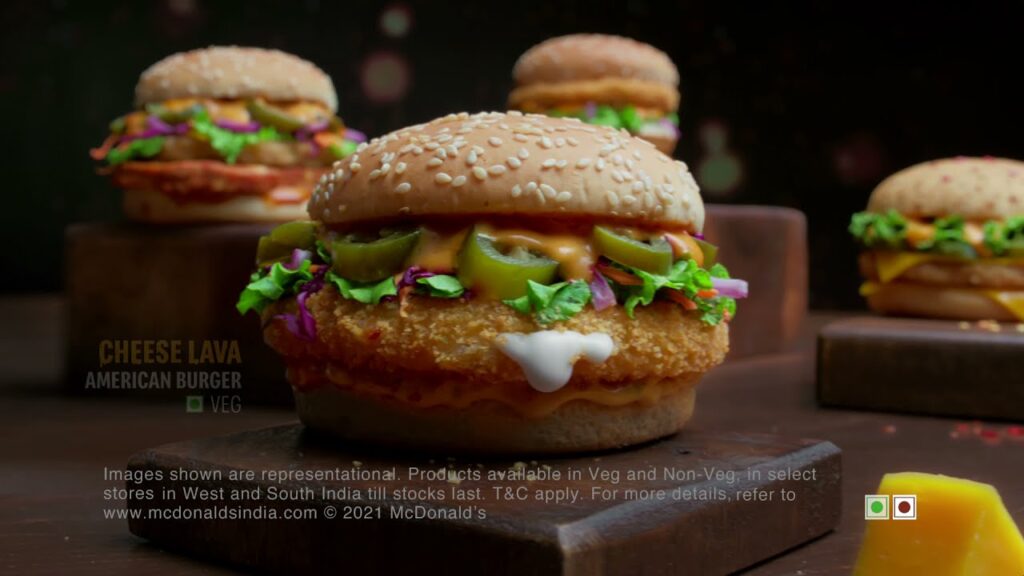 A relaxing weekend is always a ready welcome. Add to it, the echoes of the laughter of friends, hearty meals, unending chatter and some music or movies if you please. Doesn't it feel like the perfect way to unwind? Getting together to catch up about the good days and the not-so-good ones rather be a time to look forward to. So, when it comes to planning the hearty and indulgent meals to go with such meet-ups, McDonald's India Menu has a variety of flavorful and wholesome items lined up. Bite into deliciousness as you step into the weekend.
Does your group of friends enjoy wholesome, cheesy, spicy gourmet burgers? If the answer is yes, know that McDonald's India Menu carries mouth-watering items, McDonald's Gourmet Burgers and Gourmet Burger Meal for a satisfying gourmet burger experience.
The freshness and flavor in the many layers of the McDonald's Gourmet Burgers are what bring the yumminess of the burger together. Every bite of the McSpicy Premium Burger, Triple Cheese American Burger, Cheese Lava American Burger carries a distinguished sense of satisfaction. Here's what makes it so:
The secret lies in the ingredients
Freshly Toasted Sesame Buns: We all know what a big difference fresh, soft buns can make to any burger. With McDonald's Gourmet Burgers, it is freshly toasted sesame buns that come from the state-of-the-art facility in Maharashtra. Texture and flavor on point.
Roasted Chipotle Sauce: The flavorful chipotle sauce adds the oomph to the gourmet burger.
Fresh & Earthy Jalapenos: These aptly hot ingredients are sourced from the farms of Karanataka. Being locally grown and sourced adds to its freshness.
Crunchy Lettuce: The salad mix present in the gourmet burger has the fresh lettuce crunch that comes from Southern India.
Velvety Cocktail Sauce, Hot Habanero Sauce & Creamy Cheesy Sauce: The sauces that add to the juiciness of the burgers are the unsung ingredients of the McDonald's Gourmet Burgers that give it the extra edge.
It's all of these that make the McDonald's Gourmet Burgers an experience to remember and burgers to go back to. If it is a complete Gourmet Burger Meal that you are looking for, you've got that option too. You can choose the beverage of your choice and McDonald's Fries on the side to go along with the cheesy indulgence: Triple Cheese American Burger or Cheese Lava American Burger or if you are in the mood for some spicy flavors, McSpicy Premium Burger could be your order for the occasion. Complement your gatherings with McDonald's Gourmet Burgers of your choice. Head to the nearest McDonald's restaurant or order on the McDelivery website or app and let the weekend treat you to all the goodness there is!