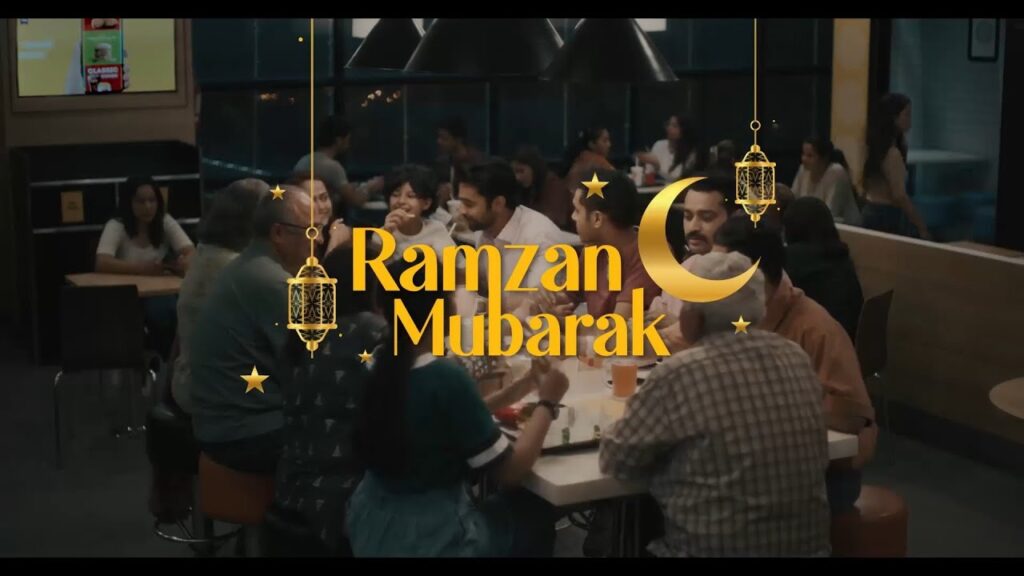 What are festivities without the company of near and dear ones. It is the shared love and joy of participating together that makes traditions special, festivals more meaningful. The joy of sharing mouth-watering, indulgent, wholesome meals, the never-ending chatter, giggles and stories make festive moments memorable. McDonald's India creates a space to celebrate the nuances of every festival as part of 'McDonald's in every celebration'.
The season of Ramzan, where people devotedly fast, and end their fasts with families and friends getting together is a significant festivity. With the choicest of meals spread on the table during such times, we are delighted to welcome you and your loved ones for a McDonald's family meal with a variety of items on the McDonald's India menu. Like the classic Burgers, McDonald's Fries, Chef's Special Gourmet Burgers, Muffins for the sweet tooth and a range of McDonald's chilled drinks, soft serves and more.
It's a delight to share space with those who celebrate every moment of life in a special way. And we are happy to share the joy of togetherness with flavorful meals that are all things indulgent, wholesome carrying items with no preservatives, artificial colours or flavors, and more.
Our latest video on McDonald's In Every Celebration: Ramzan Mubarak, reflects happiness in everyday interactions, togetherness and the joy of sharing all things good. A heart-warming gesture builds an instant connection and fills the air with hope and happiness. At McDonald's, we look for every opportunity to create a space for hearty meals, shared joy and moments to bookmark. We wish that everyday is a celebration of life!