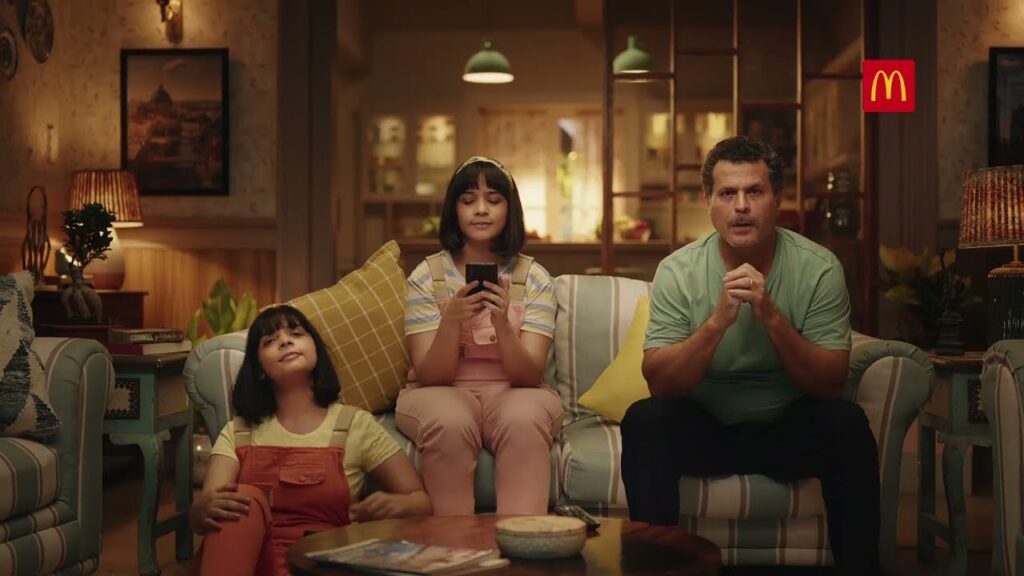 Timing is everything, and when it comes to cricket match celebrations, McDonald's Match Time Meals deliver the best of combos at the perfect time! The sixer you've been waiting for a while, the run-out that had you hooting aloud, the catch that made the match memorable, or any other moment that had you cheering on top of your lungs; a perfect moment needs nothing less than the perfect McDonald's meal to celebrate it.
Well, it's not just another day, it's high tempo match day. So, cheering with family, friends and colleagues cannot be done with just another everyday value meal, it calls for a super special meal. McDonald's Match Time Meals that celebrate perfect timing like none other! These meals bring in more reasons to celebrate. Yes, there's more! It's not just match time happiness but also savings of up to 50% on the McDonald's Match Time Meal combinations.
It's your moment, it has to be your choice of favorite McDonald's burgers, the always-perfect side of McDonald's Fries and Coke to cool off the buzz! McDonald's match time meals have two enticing options for you to start the party:
Classic Burger Meals: Celebrate with your all-time McDonald's favorites. Make your own classic favorite meal with a choice of 2 McDonald's burgers, Large Fries and 2 Coke.
Indulgent Burger Meals: A party for two with tastebuds craving Chef's Special Gourmet Burgers? You've hit gold! Make your own favorite Gourmet Burger meal with a choice of two burgers, Large Fries and 2 Coke. McSpicy Premium, Cheese Lava American, Triple Cheese American, which ones are your favorites?
Is your celebration team of twos, four or more? Feel free to order Match Time Meals in combinations to meet everyone's celebration cravings and turn it into a McDonald's value meal. Walk into your nearest McDonald's restaurant or order in from the McDelivery website or app and keep the celebration spirit going!