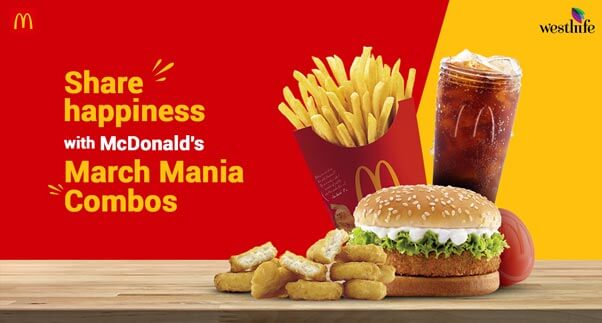 Calling in for your favorite McDonald's sharing meals to complement get-togethers can never go out of vogue. Conversations flying over McDonald's meals menu about what to order, which burgers are perfect for the mood, what's new to be tried and so on get the excitement going. It's just the vibe one's looking for.
And who wouldn't want a good portion of happiness, excitement and yummilicious flavors, isn't it? When you are on a weekend get-together, a house party, making office lunch scenes with the team, or even planning a surprise party for a friend, when it comes to food, we'll bring in the flavors and happiness your way. We rather have you spend time with your near and dear ones, catching up over all the times gone by and things that catch your fancy.
You've got to know this, when it comes to all your March meet-ups, McDonald's has its March Mania Combos in place. There is a meal combination for every kind of gathering. Different combinations that can work for different groups.
A little time to decide what the favorites for the get-together are, and you are all set to indulge into what follows.
For the Groups of Twos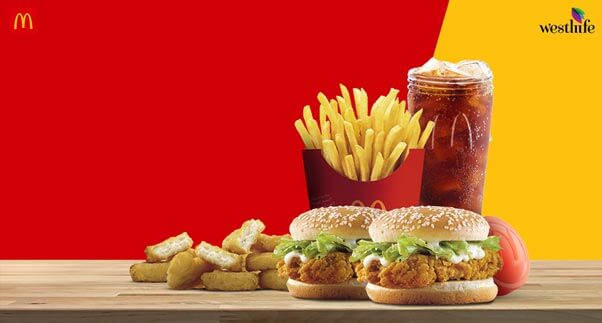 From combos for twos like the 2 McAlloo Tikki + 2 Fries (Large), 2 portions of chicken nuggets (6 each) + Coke in a reusable pack to the 2 McSpicy Chicken, Chicken Nuggets, Fries (large) and coke combination, there are many options to choose from. A little munch and much yap yap!
For the Groups of Fours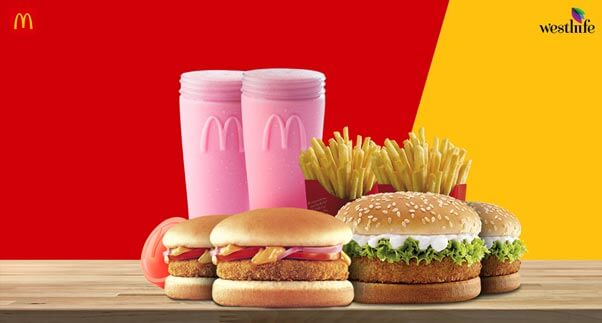 There are McDonald's meals combined for mid-sized groups like 2 McVeggie + 2 American Cheese Supreme Veg + 2 Fries (L); Veg Maharaja Mac + Chicken Maharaja Mac + Fries (L) + 2 Veg Pizza McPuff + Coke and more for you to select from.
For the Groups of Six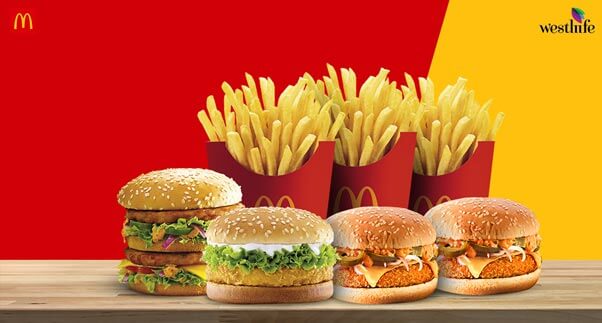 If you are thinking of a mix and match of combos for your larger group, head to the McDelivery website or app and get the list of McDonald's favorites out. If you'd rather enjoy the McDonald's restaurant vibe, step in to your nearest outlet, we'd love to welcome you all and be a part of your happiness. Wish you a get-together to be remembered for a long, long time!