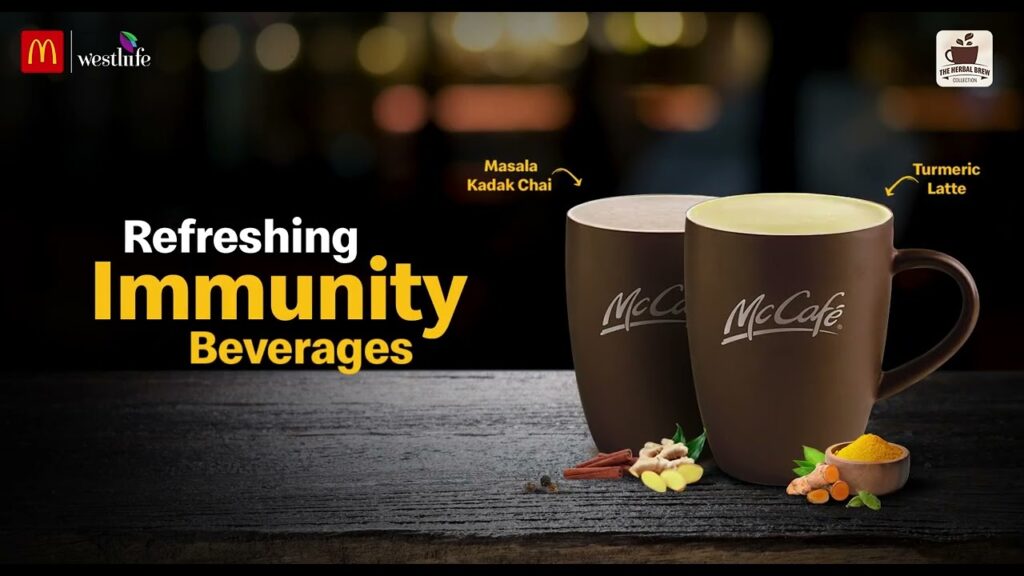 Just what you need for the current season, something warm to sip on and boost your immunity. The immunity boosting beverages could be a part of your breakfast table, be your in-between work break beverage or that evening cuppa to refresh your mood. Our McCafé menu has two aromatic and flavorful immunity boosting beverages as part of the Herbal Brew Collection. If you haven't tried ourhealthbeverages for immunityyet, now is a good time.
The two McDonald's immunity boosting beverages inspired by traditional Indian blendsoffer many benefits with each sip. The secret is in its ingredients that get together to provide the perfect taste and rejuvenation.
If you are wanting something warm to sip on, to clear your throat, or just rejuvenate your immunity system, call in for the McDonald's immunity boosting beverage of your choice. Well, somethings never go out of season. To feel refreshed and recharged, here is what you can opt for from the Herbal Brew Collection:
Masala Kadak Chai: For the zing and benefits of the immunity boosting ingredients, reach out to the collective brilliance of black pepper, ginger and turmeric with high-quality tea.
Turmeric Latte: For the drink that was much recommended in your growing up days, well the truth is, it continues to carry the same benefits even today with the perfect combination of ingredients. McDonald's Turmeric Latte combines turmeric and ginger in perfect measures with a serving of pure milk. Turmeric helps provide relief from cough and cold, eases sore throat and aids in improved blood circulation, while ginger plays its role as an anti-inflammatory andcombatsinfection. Well, happiness can be an equal part of the slurpaliciousMasala Kadak Chai and Turmeric Latte. Both of which bring out the best of the ingredients they carry. Immunity boosting, energizing beverages, if you are already wanting to order in these beverages, visit the McDelivery website or app, or choose one of our contactless delivery options right away!