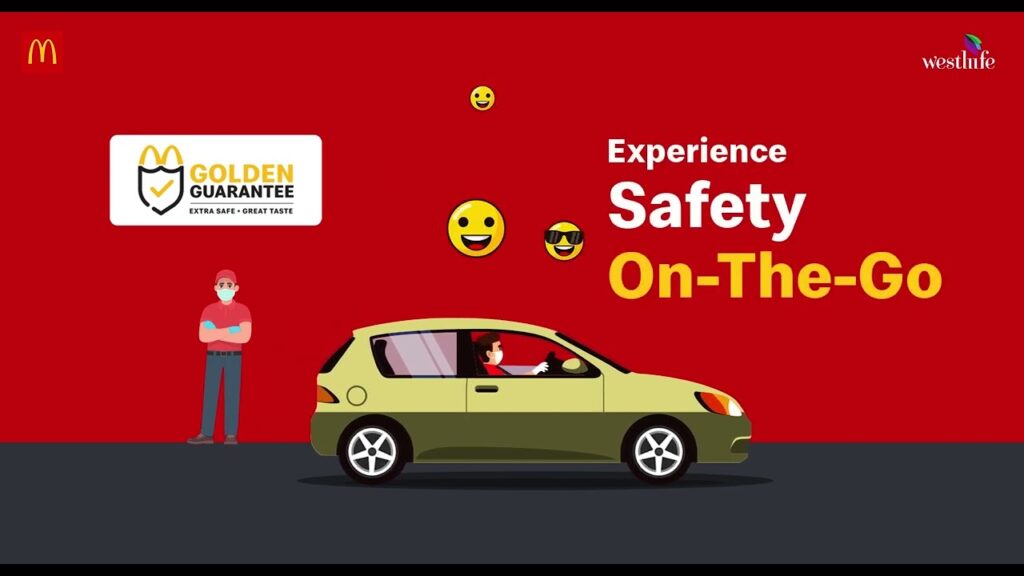 Experience Safety On-The-Go
Are you craving your juicy burgers, crispy fries, coffees and shakes? If you are driving around to run an errand or on the call of duty, and feel like grabbing your McDonald's favorites, you can opt for the on-the-go McDonald's feature. This lets you order in advance from the McDelivery app and saves time while letting you collect your McDonald's item from the safety of your vehicle. Easy-peasy, isn't it?
At McDonald's, we are constantly striving to make your experience exceptional. That's how we came about with the concept of "McDelivery On-the-Go". You can now experience our indulgent and juicy burgers, spice sprinkled Piri Piri fries, scrumptious Nuggets and steaming hot coffees by placing an order through the On-the-Go option on the McDelivery app. Now you might be wondering, how fast are we talking about when we say 'On-the-Go McDonald's'. Let's break it down for you. Our team will take your order from the McDelivery app, your order will immediately reach the kitchen and be made fresh by the time you're busy paying through your phone. Next, the delivery will be dropped to your vehicle in a contactless way at the pre-designated pickup point.
Step-by-step guide to Contactless On-the-Go McDelivery
Step 1: Open the McDelivery app and select On-the-Go option
Step 2: The app will show you the nearest McDonald's outlet on your route
Step 3: Confirm your order on the app and pay online. The selected McDonald's restaurant will start preparing your food with the fresh ingredients
Step 4: Pick up your order at the pre-designated pick-up point in a contactless manner
We are looking into all the nitty-gritties with utmost detail while preparing your McDonald's favorites and delivering them to you. The contactless on-the-go McDonald's delivery is one such feature to help out. So, the next time you are hungry, and in a hurry, you can use the McDelivery on-the-go service for us to reach you with a safe and fresh meal while being masked and six feet apart!