Be it a day filled with festivities or just another day, a McDonald's fan needs no reason. Enjoy the items on the menu in an authentic way or give it your own twist, we're happy to be a part of your everyday.
So, here's a list of the top McDonald's popular food choices. The list includes some of the most scrumptious indulgences, drool-worthy choices, and a bundle full of happiness. And who knows, you might just discover a new favorite while reading this list, so hop on!
1. Chef's Special Gourmet Burgers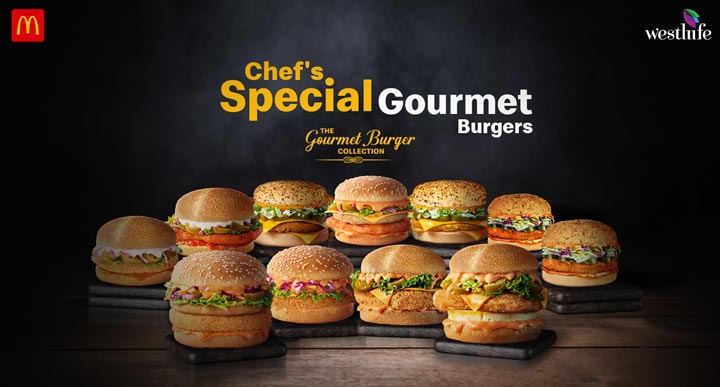 "Burger, Burger which burger do I have?"
This is exactly the thought that runs in your head while staring at the menu board, isn't it?
Well, we have found out that our Chef's Special Gourmet Burgers are one of the top choices. With about 11 burgers to choose from, our McSpicy Premium Burger and our Cheese Lava American Burger seem to be a top favorite! Already hungry, aren't you?
The Chef's Special Gourmet Burgers, as we proudly call them, are the latest flex for many, and boy are they delicious!
2. Fries & Coke
Call it a timeless piece of art, we'd say!
Our McDonald's French fries with a glass of chilled coke are the preferred choice, year after year. A forever winner in this game and top-rated on the list, our Fries are a relishing indulgence to satiate your hunger pangs.
Dip the crisp and lightly salted fries into a hint of ketchup, take a bite, and then a generous sip of the Coke, and voila! Experience true bliss…
3. McCafé Beverages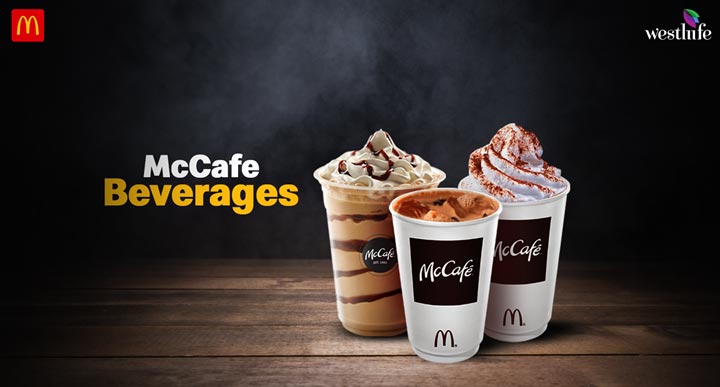 A quick run to the closest McCafé during morning hours, breaks or an engaging date, our McCafé beverages are a hit!
With so many flavors to choose from, we have something for every tastebud. From our latest Shakes in three exciting flavors to some of our frostiest milkshakes, the obsession for it never ends! Our divine Strawberry Shakes and American Mud Pie continue to win hearts, year after year.
However, during the current season, many are wrapping their fingers around a warm and soothing cup of a hot McCafé drink on the McDonald's hot beverage menu. It has come to our notice that, our Masala Kadak Chai, Green Tea, McCafe Americano and Cappuccino, are some of your chosen favorites! Whereas, a piping hot cup of Hot Chocolate is also a quick grab!
4. McSpicy Fried Chicken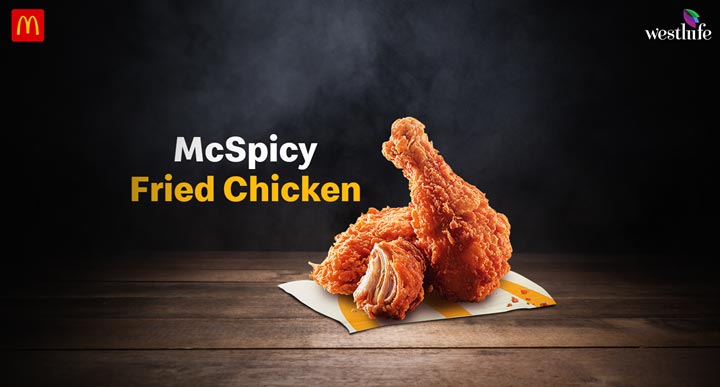 When it comes to our crunchy, juicy and fiery McSpicy Fried Chicken, you know you have to take a bite!
The natural spice and herbs keep it as a top favorite, making it the choicest pick for spice lovers. If you are someone who likes your fried chicken spicy till the very end, then we can't think of a better choice for you to make than the McSpicy Fried Chicken. And the other good part is, no preservatives added to this golden brown crunchy delight.
5. McVeggie Burger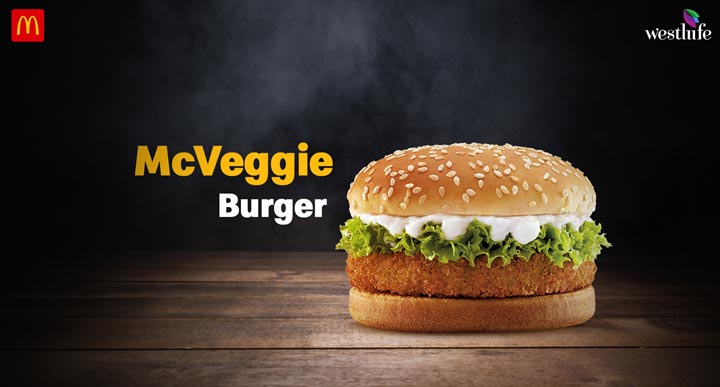 With new and new variants of burgers being dished out often, it is a challenging game to choose your favorite ones. But still, some of our classics, have the same craze till date.
And just like that the McVeggie Burger continues to stay as a timeless and evergreen veteran in this list giving your tastebuds a delicate hint of fine mayo, a patty filled with potatoes, peas, carrots, and exciting Indian spices with crunchy lettuce to add a refreshing zest to your meal.
So, what are you still doing here?
Make the most of these top favorite picks and more from the McDonald's India menu. You could grab your favorite McDonald's item from the nearest store in a contactless way, or order from the McDelivery website or app today