'Tis the season to be jolly, and add that surprise element to your Secret Santa goodie bag. It's also the season for gifts aplenty, and what better than sending in something that brings in a twinkling smile. If you're playing Secret Santa thenit's perfect because we're playing elves.
Let's put it this way,make the thought of gifting count. Food makes the heart happy, and with a variety of things to choose from the McDonald's Menu, clearly, there's more room for happiness. We've got a flavorful, wholesome and indulgent mix on the menu, one that could be a sure-shot way to delight your near & dear ones. Couple it with ahandwritten note, and you are set to create a moment to be remembered.
Wondering what you can order to make their day? You'll be spoilt for choice! How about the Chef's Special Gourmet Burger Collection, the mouth-wateringMcSpicy Chicken Meal, the perfect time-out chilled shakes, their go-to favoriteMcCafecoffee paired with muffins as a token of Christmas specials or a satisfying yet nostalgicMcVeggie Happy Meal?You could also choose from the McDonald's Meal Deals, Happy Meal Menuor beyond.
To help you decide on what the Secret Santa McDonald's goodie could include, here is a little suggestion.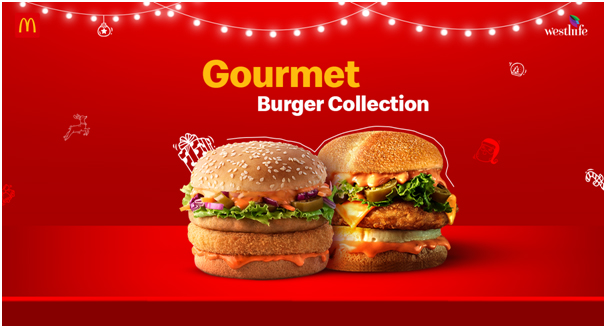 Chef's Special Gourmet Burger Collection: If the one you are sending this goodie to is a gourmet burger enthusiast, with a liking to their burgers being cheesy or spicy, we say here's what you got to order in. The McDonald's Gourmet Burger Collection has a variety of flavorful and indulgent burgers to choose from. Right from the tantalizingMcSpicy Premium Burger to the melt-in-your-mouthCheese Lava American Burger.Know their preference and give a shoutout right away!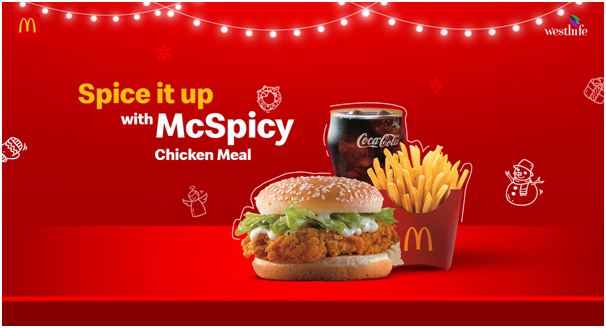 McSpicy Chicken Meal:Prefer to send in something spicy to tease the tastebuds? The McSpicy Chicken is the crispy, juicy meat topped with a zing of spice and creamy sauce you are looking for. The mealadds on regular fries and a drink of your choice as the cherry on the top.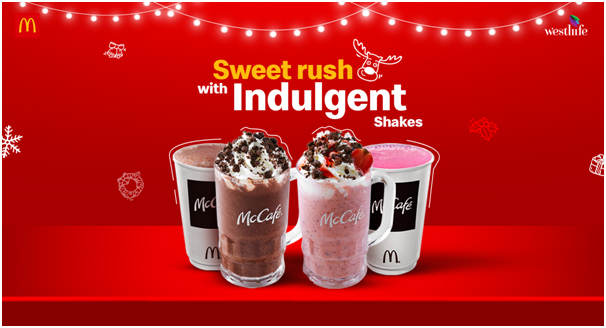 Comforting McDonald's Shakes: Wish to favor sweet tooth indulgences? The McDonald's Strawberry Oreo Shake and Mocha Oreo Shake could pave the way for an indulgent Christmas treat. It's a limited period offer, sooner the better!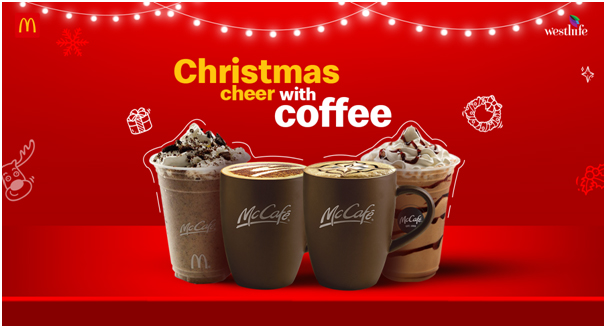 All-time FavoriteCoffee:A coffee lover in the house? You can't go wrong with this one!Find out about their coffee preferences and choose from a variety of McDonald's coffee (hot and cold) from the McCafé menu.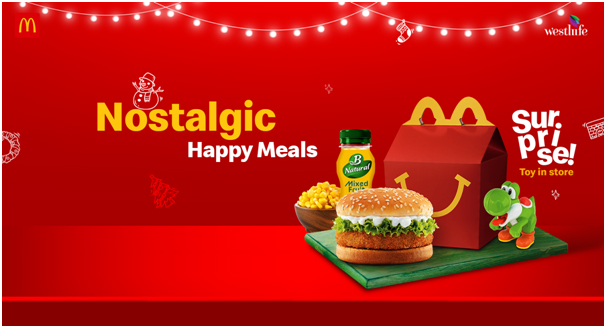 Happy Meals: When you have a McDonald's fan around, McDonald's Happy Meal is not just any other meal. They are nostalgia with memories around happy meal toys and a hearty meal. If you are gifting to one such person, refresh their memories with a hearty& wholesome happy meal.
What more can we say?A warm, thoughtful celebration is the way to go! Bring in the Secret Santa festivities by ordering in the special Secret Santa goodie and make it a surprise to remember! Order in from the McDelivery website or app and watch your Secret Santa gift being unwrapped with a smile.