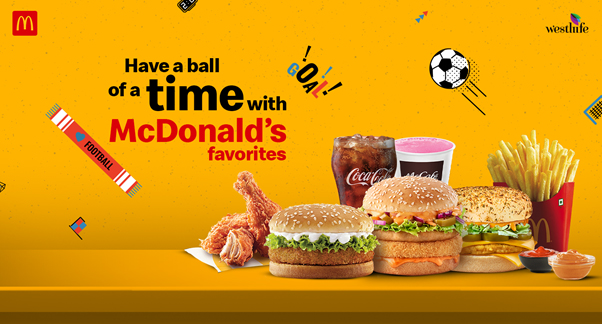 Football fans keeping up with the scores, how are you filling in for the hunger pangs during these intense and exciting matches? Great game-day excitement demands great game-day food too. Having a fun time with your buddies, watching your favorite sport, is a celebration on its own. McDonald's has so many delicious options to keep both you and your crew happy with fantastic food. So, cheer on and snack on any of the Sharers or the special McDonald's Burgers from the McDonald's Burger Menu.
No matter how large or small the size of your match party, we at McDonald's have something for everyone, no matter which team is getting thrashed. The world's greatest sport, demands food that matches that very standard. So, while you are yelling at the TV, here's what you can order for your football match party from the McDonald's menu.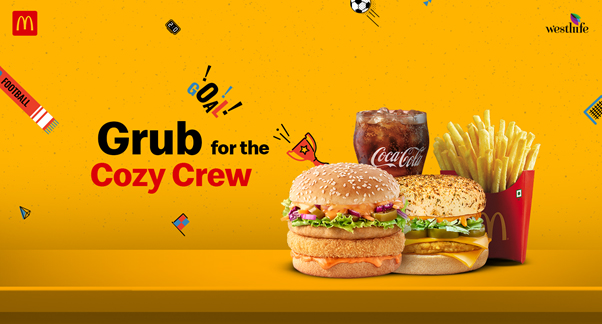 Cheese Lava American Meal (Chicken/Veg): One from the McDonald's Gourmet Burger Collection, here's a wholesome and filling cheesy yet flavorful burger with fries and a beverage of your choice.
McSpicy Premium Meal (Chicken/Veg): Mouth-wateringly spicy burger from the McDonald's Gourmet Collection is accompanied with fries and a beverage of your liking.
McSpicy Fried Chicken Friendship Sharers: 5 pieces of the delectable McSpicy Fried Chicken for crunch and munch during match time madness.
Snack Shares with 2 Dips: 10 pieces of crunchy and juicy Chicken Strips with 2 Dips for the light yet scrumptious bites.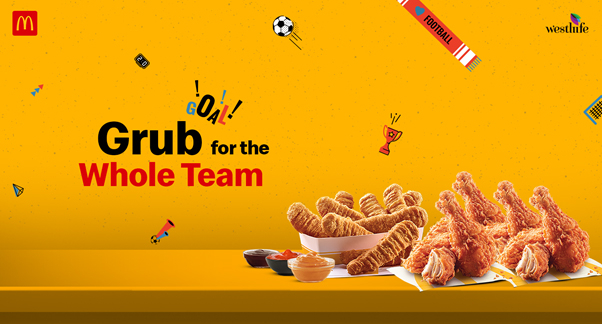 Celebration Sharers with 6 Dips: 4 pieces of juicy and tender McSpicy Fried Chicken, 6 Chicken McNuggets, and 6 pieces of crunchy Chicken Strips with 6 dips. Something for everyone indeed!
Flaming Feast Box: 8 pieces of the perfectly seasoned McSpicy Fried chicken to complement the excitement of the game. Football is a team game and cheering and celebrating with the crew keeps up with the spirit of the game.
Doesn't matter who you are rooting for, the games are always better with great food to match with. Take your crew to the nearest McDonald's outlet and eat to your heart's content or treat your buddies by ordering from the McDelivery website or app. Late night order? You could be in luck, as some select stores deliver till 3 am and few till 12am. And don't forget, the McSpicy Fried Chicken is available only in the South region.