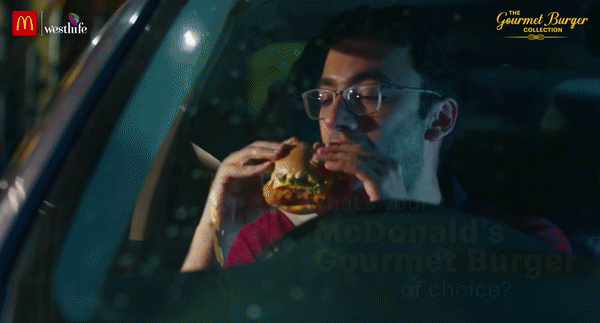 We're always looking for an excuse to get excited for the holiday season, aren't we? As you are beginning to feel the need to pull out your sweater and wondering how to make this holiday season special, we know of one more thing that you could use in order to bring on the warmth – flavorful & wholesome indulgence with burgers from the McDonald's Gourmet Burger Collection! You'll be head over heels for the flavor-packed burgers that the McDonald's Gourmet Menu brings to you. Indulge in the festivities of the holiday season, satiate your winter hunger pangs by sinking your chompers into any one of these spicy and cheesy versions and allow it to do its magic – to fill your tummy, satiate your tastebuds and warm your soul.
Let there be Spice!
Get cozy with our filling and wonderfully warming spicy Gourmet burger options. These burgers come in outrageously satisfying flavours and the fun and feisty kick of the spices will leave you craving for more. So, which one are you up for today?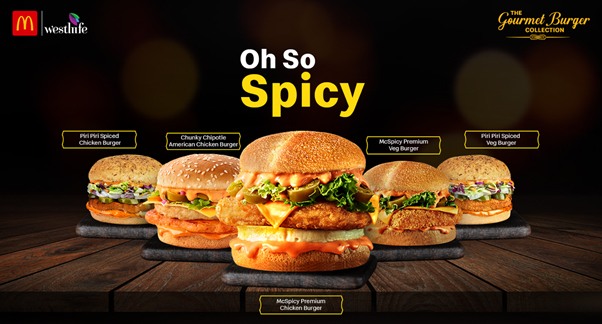 McSpicy Premium Chicken Burger
McSpicy Premium Veg Burger
Chunky Chipotle American Chicken Burger
Piri Piri Spiced Chicken Burger
Piri Piri Spiced Veg Burger
Cheese for the Tease!
Brace yourself! Things are about to get cheesy. Our Gourmet cheesy burger options are oozy, indulgent and drool-worthy to say the least. Good luck with making up your mind and get ready for your fill of warm and melty cheese pulls. Food coma, here we come!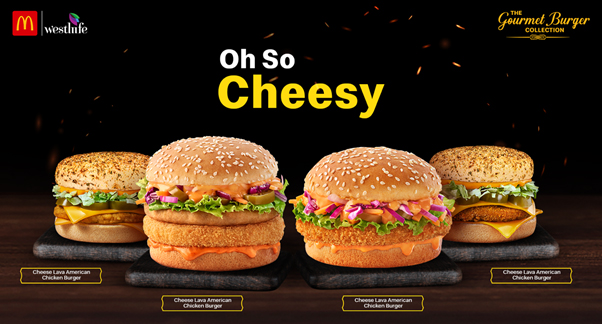 Cheese Lava American Chicken Burger
Cheese Lava American Veg Burger
Triple Cheese American Chicken Burger
Triple Cheese American Veg Burger
We rest our case
Whether you love your burgers zingy and spicy or oozing with melty cheese, we have something for everyone. Pair any of these incredible burgers with fries and a beverage of your choice and lo and behold, you have a mouth-wateringly delicious meal. Such a treat! These seriously tasty McDonald's Gourmet Burgers are the stuff of dreams and the perfect addition to celebrate the holidays.
Get your hands on these burgers now! Stroll in to the nearest McDonald's outlet for dine-in or takeaway, or order from the McDelivery website or app and give yourself some Gourmet Burger love. It's sure to hit the spot!