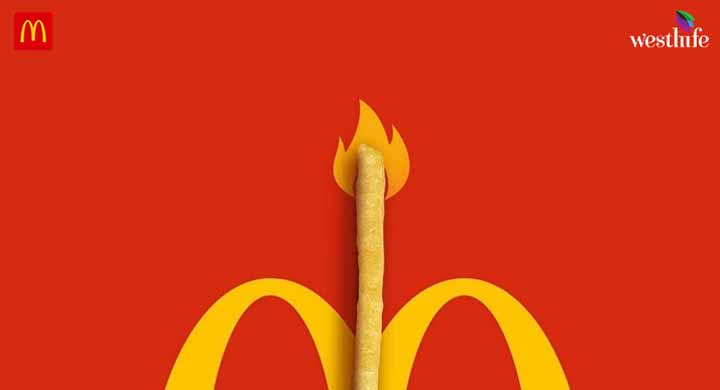 Dusshera, or Vijayadashami, marks the triumph of Lord Rama over the 10-headed demon king Ravana. The festival, which is celebrated with much fanfare and fervour, is all about the victory of good over evil. As it is with any Indian festival, Dusshera is also about indulgent food. And we couldn't miss out on sharing 10 of our favourite items on the McDonald's India menu to achieve victory over your hunger pangs and mouthwatering indulgences!
McAloo Tikki: The most 'local' item on McDonald's India menu is the McAloo Tikki, a potato-and-pea burger cooked in desi spices. A generous serving of tomatoes and onions slathered with tangy mayo sauce makesthis no-fuss burger extremely popular.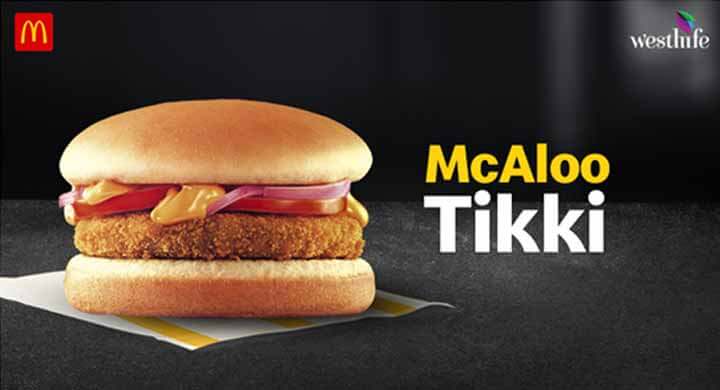 2. Veg Maharaja Mac: Nothing kills hunger in one strike like the Veg Maharaja Mac, the tallest burger on the McDonald's India menu. Two perfectly fried cheese-and-corn patties topped with crunchy lettuce, onions, jalapenos sure drive hunger away in one of the most flattering ways. The best bit? A cheese slice and liberal amounts of cocktail sauce.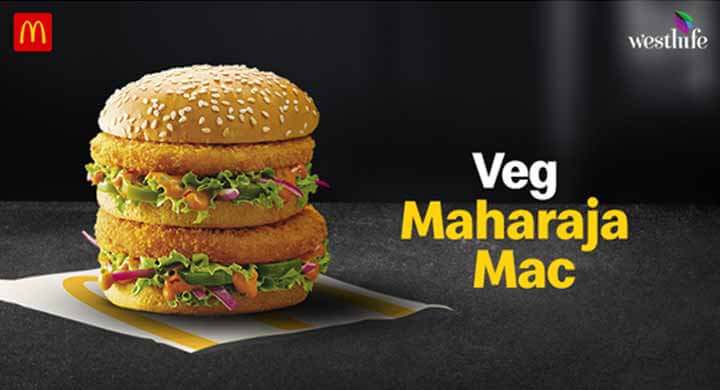 3. McCaféMocha Frappe: Did you know that coffee is a great appetizer? When signature McCafé coffee comes together with rich chocolate, it transforms into the incredibly appealing creamy Mocha Frappe, which is even topped with chocolate sauce and whipped cream.Yum!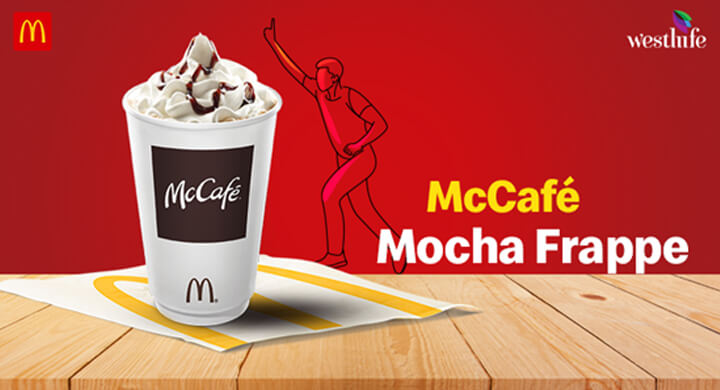 4. Big Spicy Paneer Wrap: Not in the mood for a burger? How about the gratifying Big Spicy Paneer Wrap? It features a rich, filling cottage cheese patty coated in crispy, spicy batter. Plus, it's topped with tomato mayo sauce and wrapped with loads of cheese, tomatoes, onions, and lettuce. This is one exciting mealfor sure!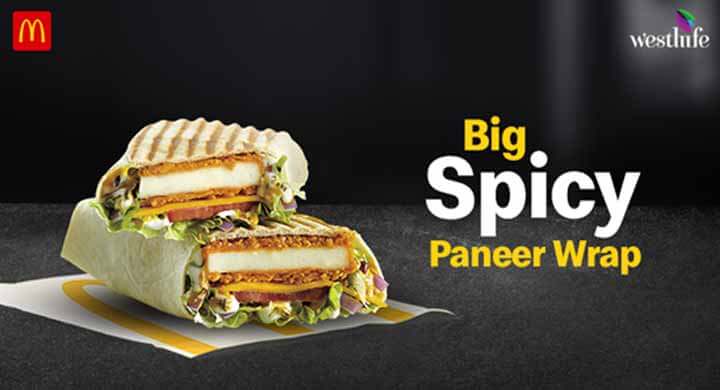 5. McFlurry Oreo: An all-time favourite dessert item on the McDonald's India menu is the McFlurry Oreo, wheredeliciously cold soft serve meets crumbled Oreo cookies. Be warned – you might be forced to share, so order two!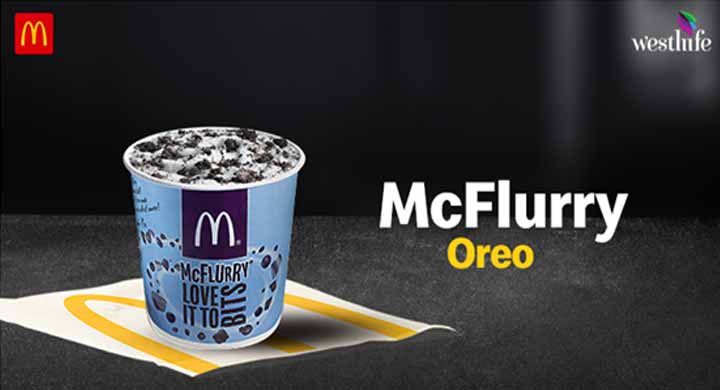 6. French Fries: A forever winner, McDonald's French fries satiate the hunger and temptationlike no other. Dip the crisp, lightly salted, and perfectly fried fries into ketchup and experience true bliss.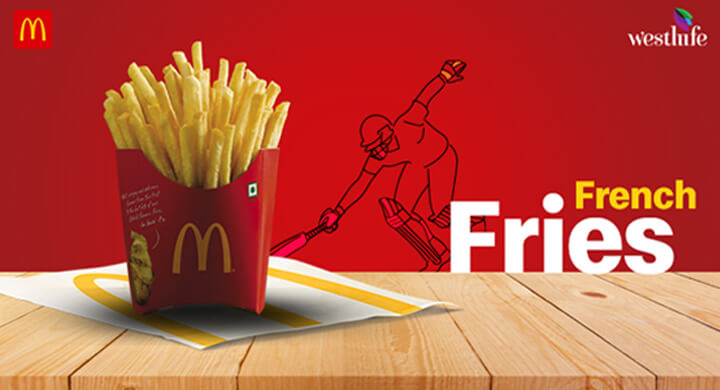 7. Pizza McPuff: One of McDonald's most popular sides, the Pizza McPuff boasts a crispy brown exterior. It's complemented by oodles of onions, beans, bell peppers, and carrots in rich tomato sauce on the inside, topped by generous amounts of mozzarella.Oof!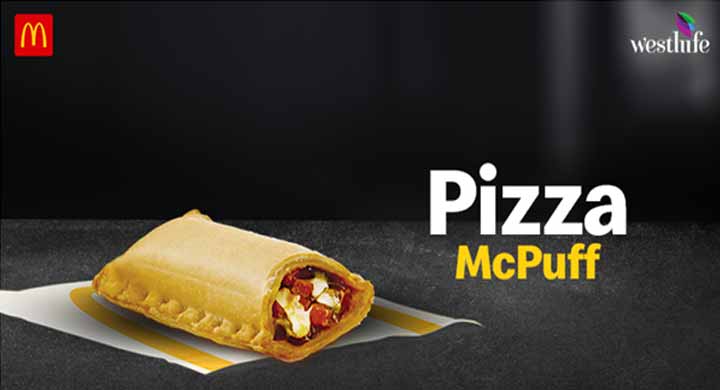 8. Mexican Cheesy Fries: What's better than McDonald's French Friestopped with cocktail-tobasco-sauce-drizzled cheese overload. They make for one delicious hunger-chasing appetizer.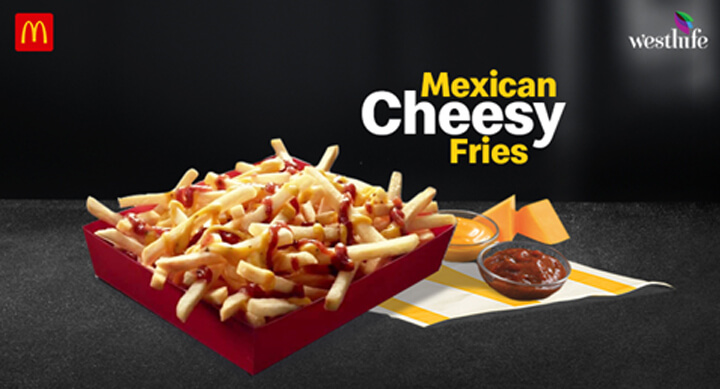 9. Hot Cakes Meal: A 3-piece hot cakes meal satisfies morning McDonald's cravings best. This amazeballs combo features three hotcakes, a side of crispy and golden hash brown, and a freshly brewed cappuccino, making for a complete breakfast.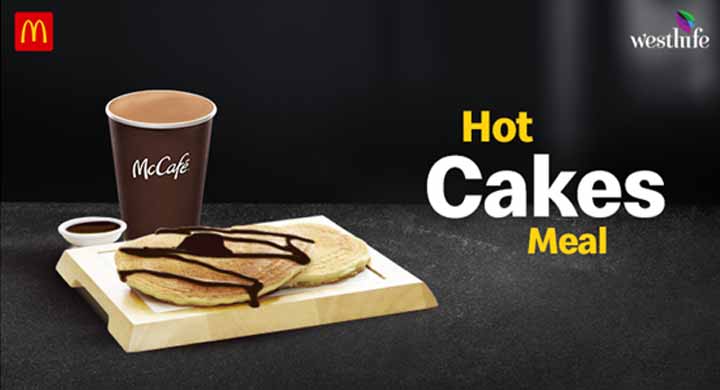 10. Chocolate Chip Muffin: The perfect end to the hunger-killing meal is the all-new fluffy and soft Chocolate Chip Muffin, which is ideal for chocolate lovers. Plus, it's blended with chocolate chips, making it the perfect sweet end to the meal.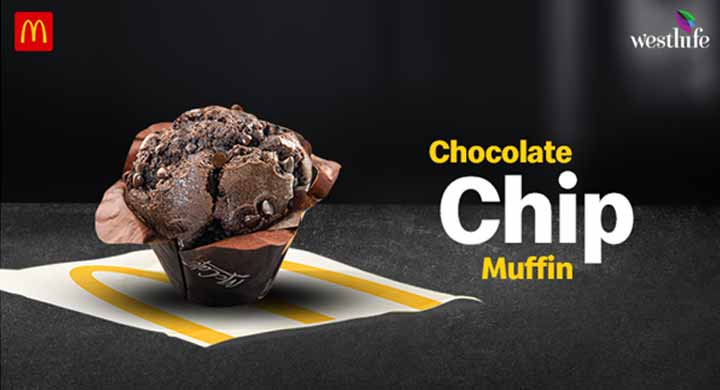 When it comes to hungeralongwith cravings, let only good food win the battle. This Dusshera, walk into your nearest McDonald's or order your favourites from https://www.mcdelivery.co.in/and kill your hunger pangs!