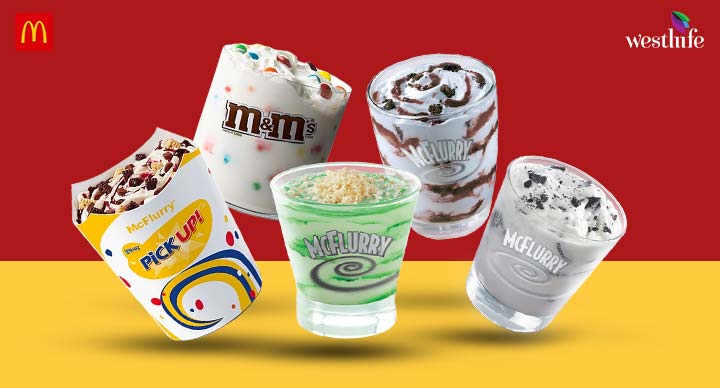 A sweet and cold McFlurry is the *only* way to end a McDonald's meal. Heck, we won't even judge if you decide to chow down an entire pack for a meal! There's something thrillingly sinful about this classic combo of smooth, cold ice cream that makes McFlurry one of McDonald's best indulgences. Add to that a whole variety of McFlurry flavours across the world, and you can see why it's considered the G.O.A.T. How about a trip around the world to check out the best McFlurry flavours?
America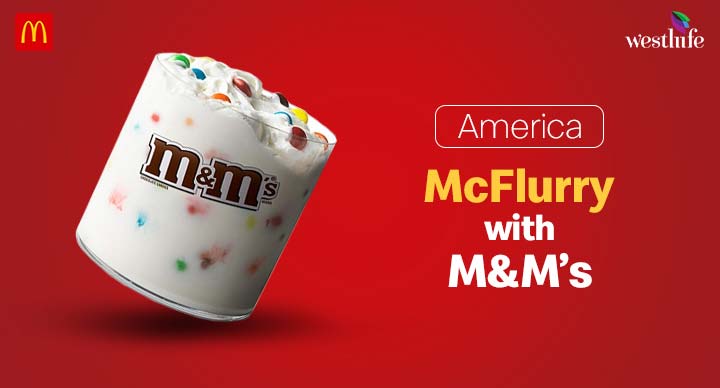 Did you know that M&M's McFlurry flavours are a thing across America? Whether it's the US, Mexico, Argentina, or even Uruguay, the M&M's flavour is wildly popular. This classic McFlurry mixes the two ultimate flavours on earth – vanilla ice cream and M&M candies. The crunch of the M&M's complements the smooth vanilla flavour perfectly. Oh, and it turns a cool colour when you swirl the candies around too! Photo peeps, this McFlurry is one for Instagram.
Europe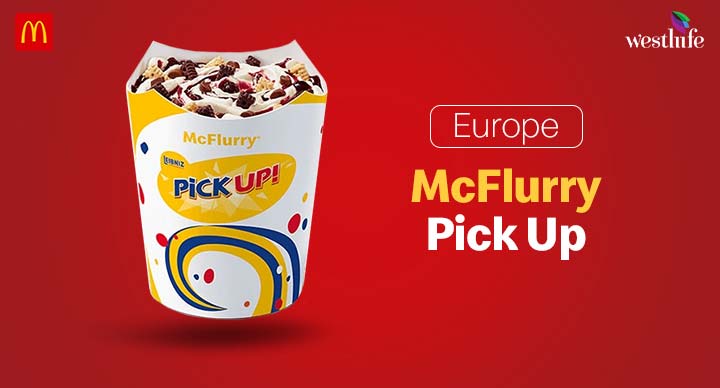 From Germany, it's time to spoon up McFlurry Original Pick Up! Red Groat Sauce. Think of red groat or grit as a sweetened and sugary (and might we add crispy) addition to the creamy milk ice cream. With three yum sauces and four toppings to choose from, this McFlurry is delish to the last spoon.
Imagine putting together the rich flavour of Oreo and the creamy goodness of peanut butter in your McFlurry. Who could come up with that? España, of course! Peanut butter lovers should head straight to Spain and order the McFlurry Oreo Peanut Butter. If there was ever a better combination, we haven't heard of it.
Austria, Poland, and even Germany are home to the famous Lion McFlurry. The delish concoction features crispy pieces of white chocolate and caramel mixed with caramel sauce – woah! This sweet n' salty spin on the original McFlurry is one wild tasting ride.
Asia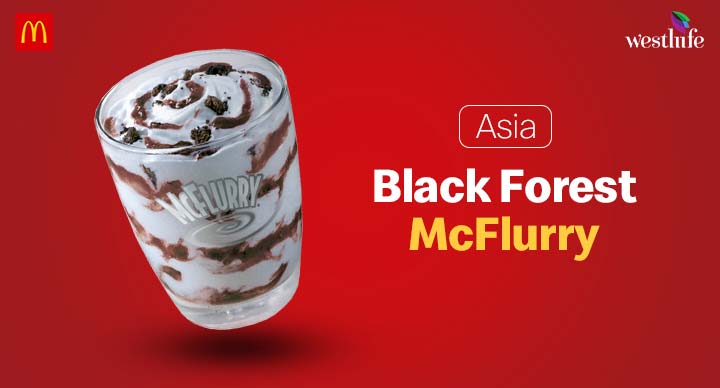 Can there ever be a popular version of a dessert without coconut? Behold the Putu Ayu McFlurry Coconut from Indonesia. Introduced ahead of the country's Independence Day in 2021, this dessert features the fresh flavour of "putu ayu" (cake from pandan leaves), an amazing Indonesian traditional snack. The sweetness of the putu ayu is balanced by the shaved coconuts topping, lending it a distinct taste. Want a more modern take? Try the Oreo toppings instead.
Of course, who can forget the party-in-a-cup that is the Black Forest McFlurry from India? A favourite cake flavour across the country, this now-McFlurry is all about the tangy taste of strawberries and decadent chocolate mixed with vanilla.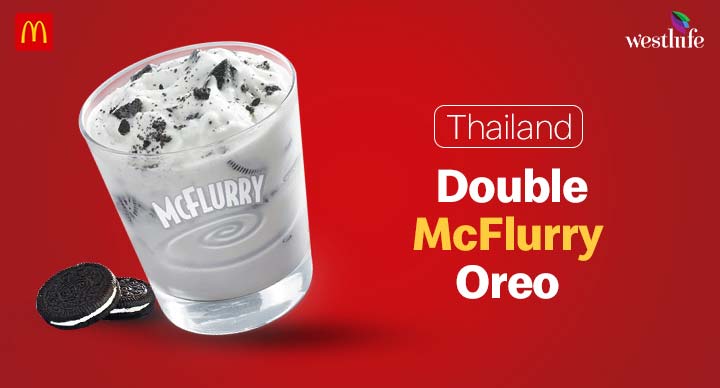 One more thing; you'll be surprised at the sheer number of countries that have McFlurry Oreo. Thailand even has a Double Oreo McFlurry! Do you suddenly have a hankering for a cold and creamy McFlurry? Head to McDonald's and get yourself the McDonald's new McFlurry flavour right away.