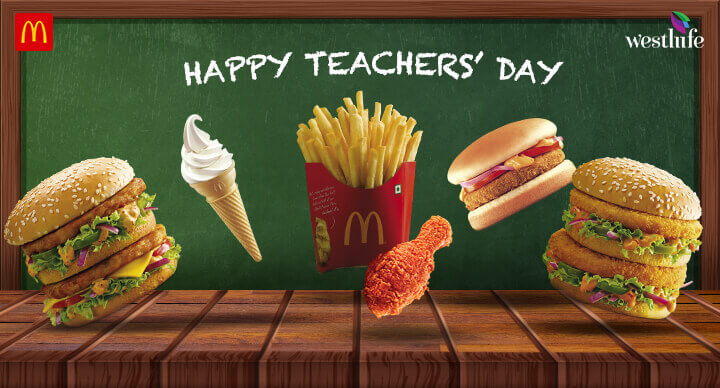 Everyone and everything in life is a teacher, and McDonald's foods are no exception.
Whatever growth we at McDonald's have achieved so far has been due to applying the takeaways we've gleaned out of these first-class treats from the McDonald's India menu.
Considering that it's Teachers' Day on 5 September, we're using this occasion to share a few of these delicious lessons with you. See how your life transforms after imbibing these.
McAloo Tikki Burger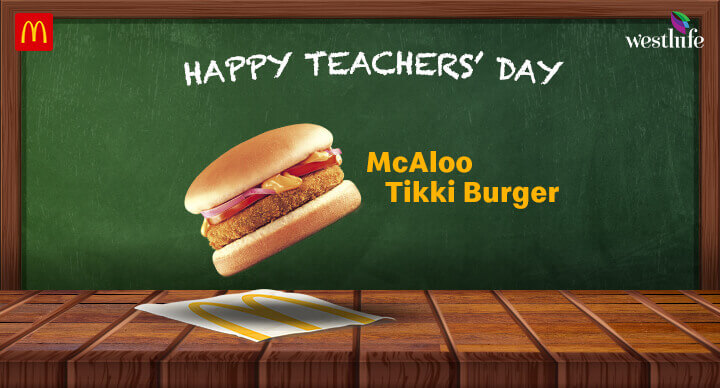 This iconic burger featuring a desi-style mildly spiced Aloo Tikki patty inside international-standard buns arrived in 1998 when tailoring a menu to local tastes wasn't much of a thing. But its bestselling status showed us the advantages of doing what we believed in and sticking to it. This philosophy also paved the way for such fusion superhits as the Chicken Kebab Burger, McSpicy Paneer Burger, Veg Maharaja Mac, and many more.
Veg Maharaja Mac + Chicken Maharaja Mac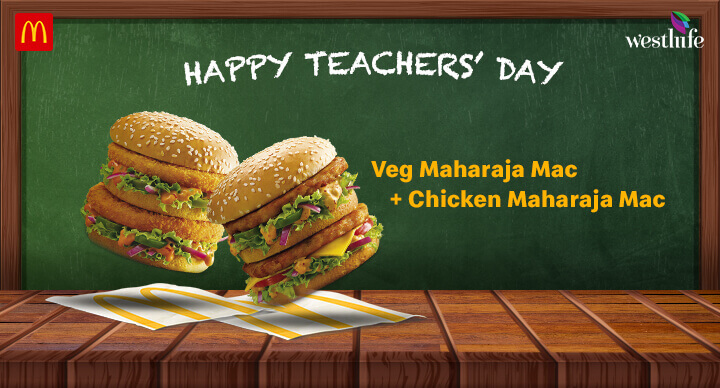 The two Indian versions of the world-famous Big Mac not only teach us the power of menu localization or let's say glocalisation. As the tallest offerings on the McDonald's India menu packed with an army of fresh, top-class ingredients, the Maharaja Mac burgers also inspire us to aim big in life.
Fries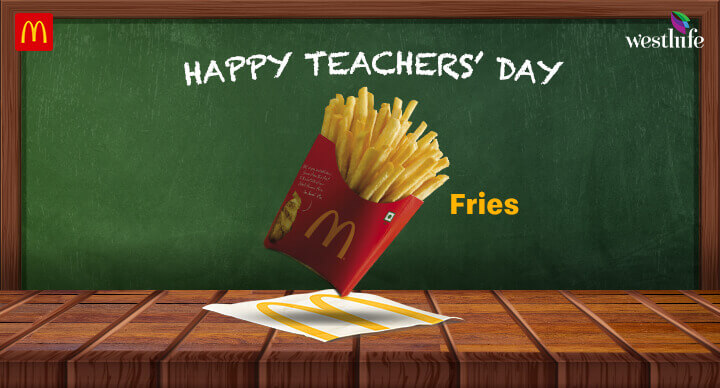 Our golden, crispy French fries teach us about the benefits of flexibility and adaptation in life. But did we also mention how we turn the oil used for frying these crispy bits into truck fuel? Indeed, as they say, where there's a will, there is a way, and we're glad our fries help us follow this adage to do our bit for the environment.
McSpicy Fried Chicken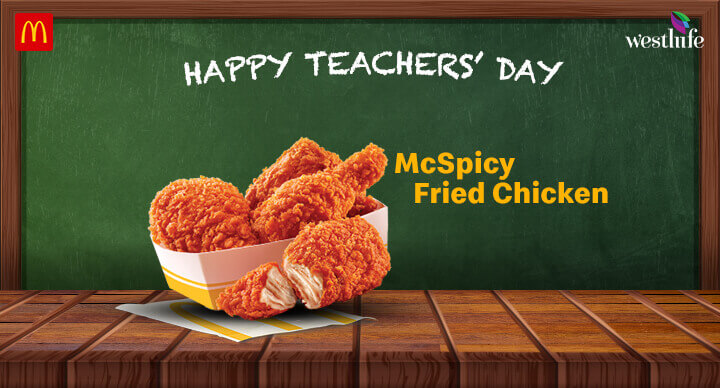 The smash success of this hottie has proved that there's no such thing as too much spice. It gives us immense joy when we see you happily biting into this scorching and crispy offering, whose marinade includes some of the fiercest ghost peppers on Earth. Following your heart pays off, and how!
Soft Serve Ice Creams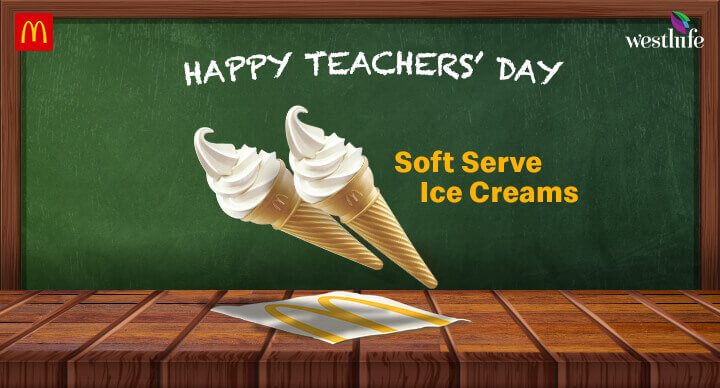 If our Soft Serve Ice Creams have been able to gel well with you, it's majorly due to their velvety, melt-in-the-mouth quality. That's how we know the importance of softness in life when interacting with everyone.
Let the learning continue with the McDonald's India menu. Head to your nearest McDonald's restaurant for a scrumptious session. Or do it in the comfort of your home by ordering from the McDelivery website or app.