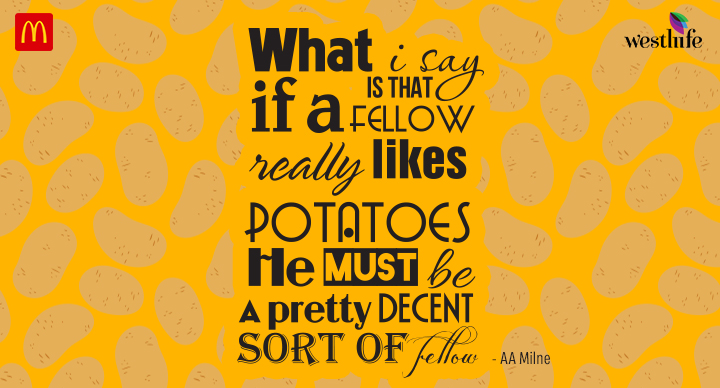 September is Potato Month, and it's all the reason you need to dig into your favourite aloo burgers, fries, and more!
Coz one can never have enough of it, right?
We are lovin' sharing this love of ours with you. It starts with bringing the best version (read process grade variety) of potatoes to the table. Right from sourcing our freshpotatoes locally from farmers in Gujarat to making sure they are cooked to perfection with the right blend of flavours. Get ready to devour this love with McDonald's potato fries, McAloo Tikki Burger, and more!
We've put together some of our favourite potato-love quotes. We believe, what's love without sharing it! Be fairly warned that you won't be able to resist holding your love back. We'll be more than glad to read your favourite potato quotes. Add them to the comment section, keep them crisp!
You'll be spoilt for choice with our potato specials: McAloo Tikki Burger, McVeggie Burger and Mexican Aloo Tikki Burger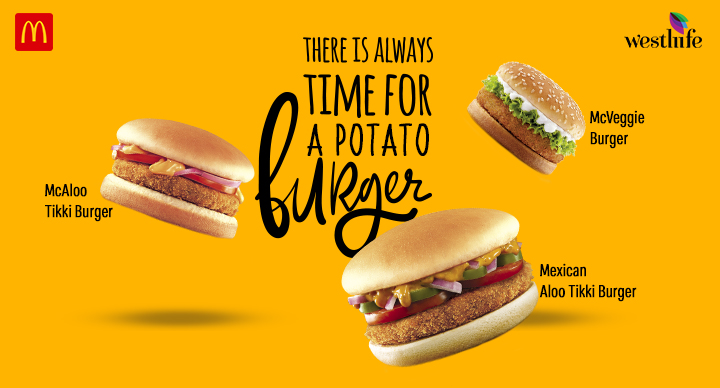 You know you are in good company when you feel…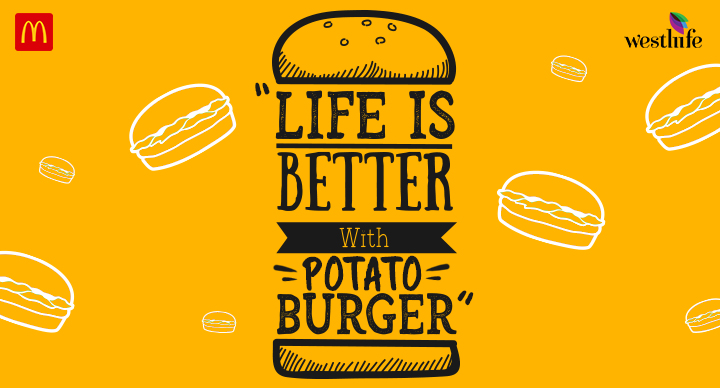 Hey, no truer love than love for fries, guys!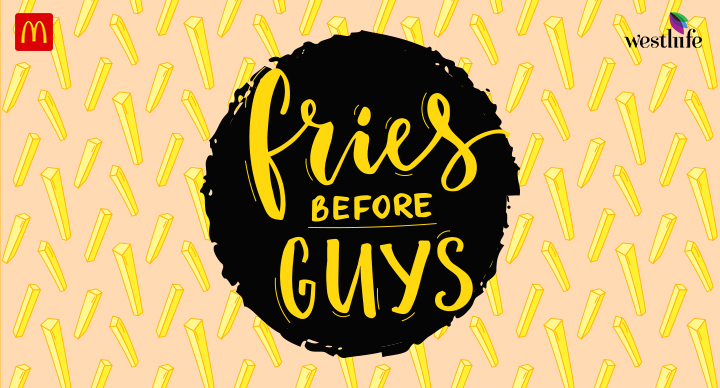 While sharing is caring, self-love is not to be forgotten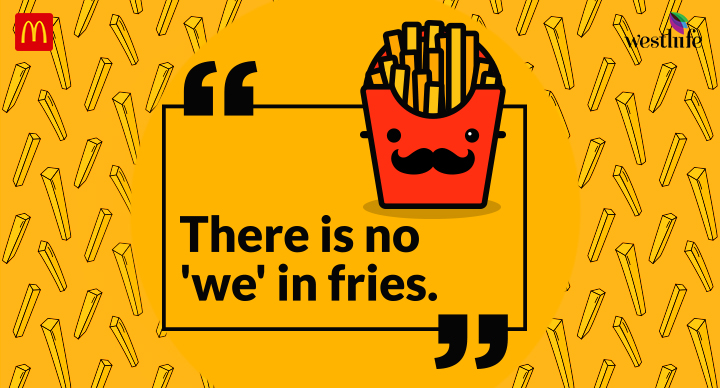 It's not just a feelin'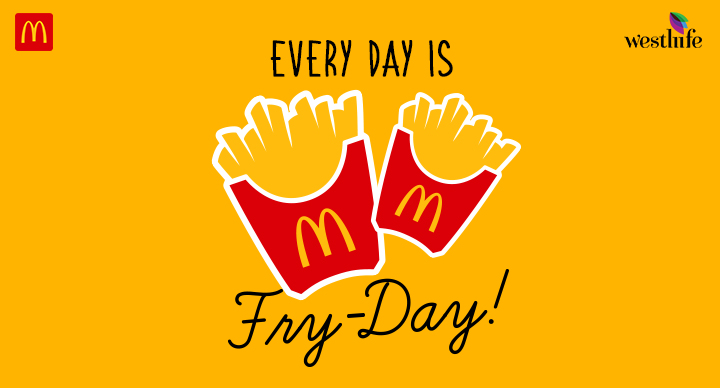 Drop a heart in the comment section, if you just skipped a beat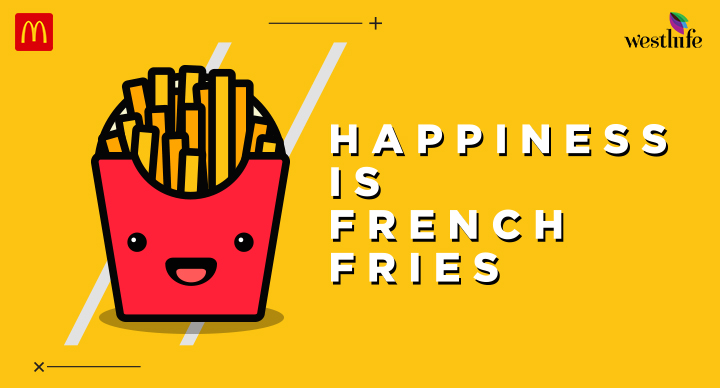 Your love is loud and clear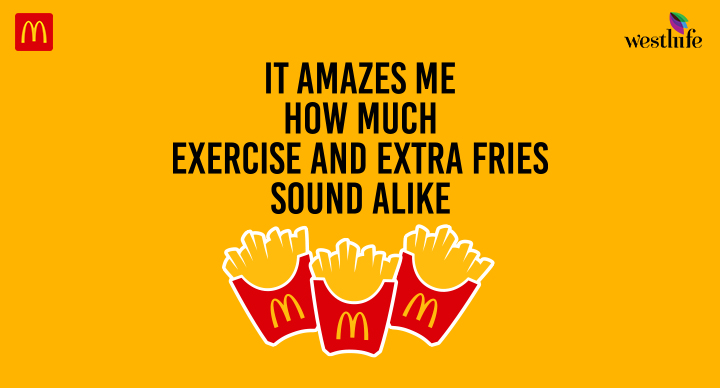 There's no shying away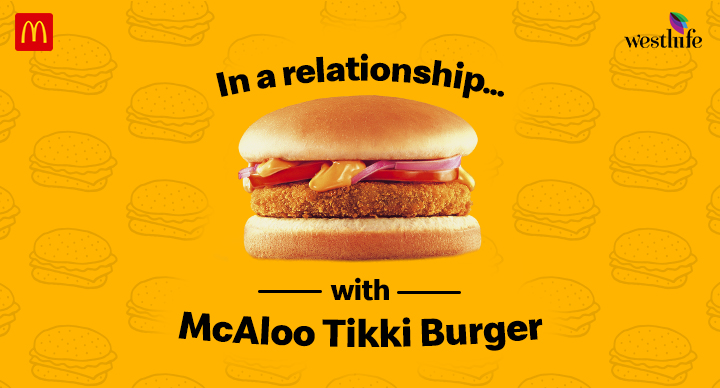 Indulge in some soul food time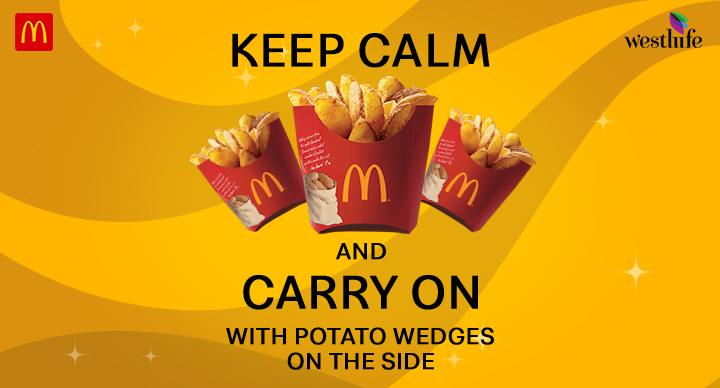 Have these quotes fueled your #potatolove? Then, head to your nearest McDonald's restaurant and feast on your choice of McDonald's potato fries, burgers, and more. Or add them to your cart on the McDelivery website or app. We promise you won't find anything like these treats anywhere else.