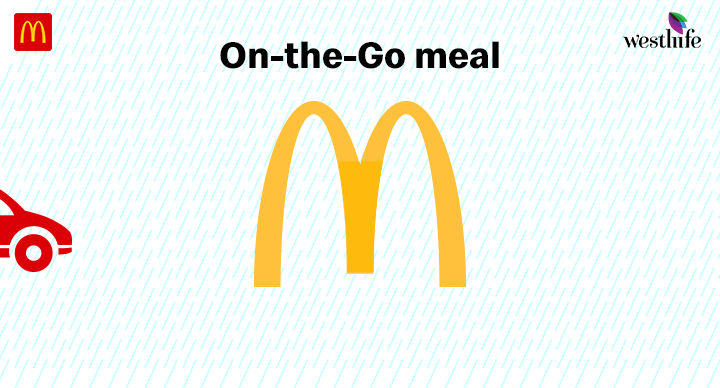 There are two things everyone must enjoy in the monsoon.
The first: going on a scenic road trip while passing by refreshing greenery.
The second: picking up a hearty meal from McDonald's and/or a heartwarming beverage from McCafé en route.
Combine both experiences, and you're sure to have a thrilling memory to cherish. Especially with all that glorious food and drink to relish. Your favourite burgers and fries, made with some of the freshest local produce, are sure to liven up your drive.
To make your McDonald's pit stop speedier, safer, and more efficient, we have something nifty for you.
One of McDonald's South & West India's most acclaimed innovations is our On The Go service.
A grab-and-go feature, On The Go lets you place your order ahead of your pit stop through the McDelivery website or app and collect it from an outlet on the way to your destination. No need to leave the safety and comfort of your vehicle.
It's a mere five-step process:
Head to the "On The Go" section on McDelivery.
Enter your starting point and destination (your location settings need to be on for this).
View the McDonald's outlets along the way and select an outlet as per your preference.
Place your order and pay online.
Pick up your order once you reach that store.
We invite you to experience our On The Go feature now in this gorgeous season. The contactless convenience will ensure a safer, happier, and more flavourful road trip for you.