You've enjoyed mega-bites of our McAloo Tikki Burger, found yourself a thriller in the McSpicy Paneer Burger, and binged on our World Famous Fries.
You're now wondering what vegetarian treat to order next from our highly versatile menu, the delicious result of our painstaking efforts to tailor our offerings to India's varied palates. Here are 7 of our picks for your next vegetarian adventure, complete with McDonald's veg burgers and more. You're welcome.
American Cheese Supreme Veg Burger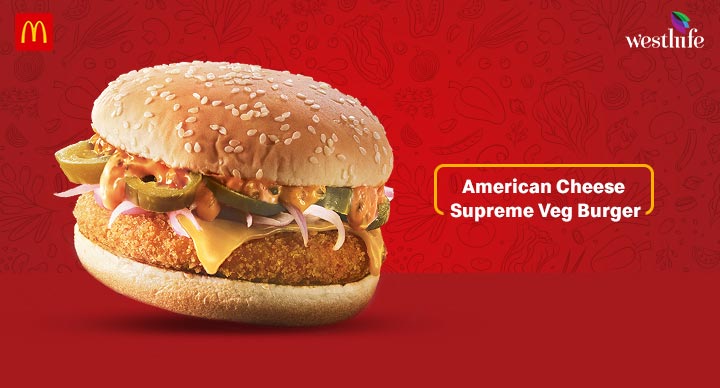 This one is a bonus if you're a cheese lover. That's because this American-style burger has a delicious corn-and-cheese patty, along with a brilliantly smooth cheese slice on top. The bounty of vegetables, including jalapeños and shredded onions, enhance the burger's wholesomeness. Together with our velvety cocktail sauce, it's a fiesta for your taste buds!
McVeggie Burger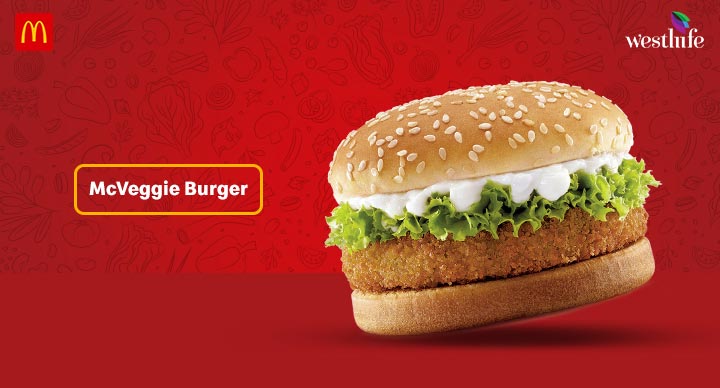 Your search for a veggie-loaded burger ends with this McDonald's classic. Expect a patty filled with potatoes, peas, carrots, and exciting Indian spices, slathered with some fine mayo. The crunchy lettuce, sourced from the verdant Nilgiris, is a refreshing addition.
Mexican McAloo Tikki Burger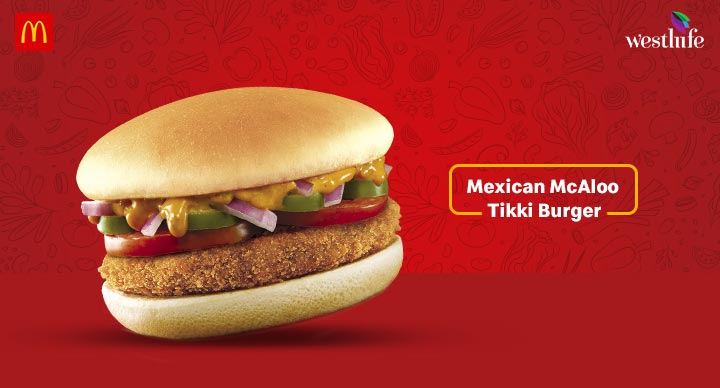 Get the flavours of Mexico in this action-packed McDonald's veg burger. The iconic McAloo Tikki—our highly acclaimed potato-and-pea patty—is surrounded by a tangy Mexican sauce and jalapeños here, with onion and tomato slices adding to the bite.
Cheesy Nugget – Veg Bites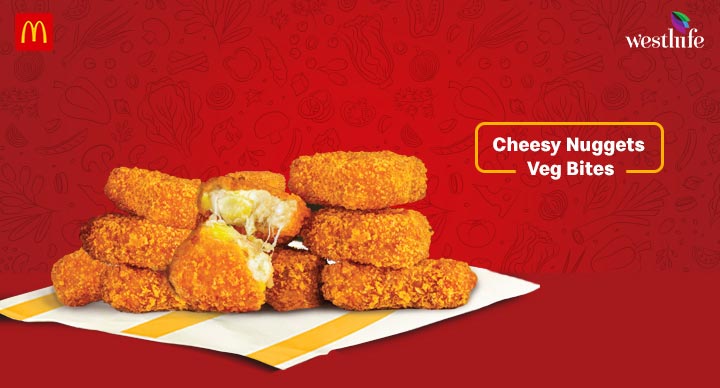 Vegetarian or otherwise, you won't be able to stop munching on this cheese-loaded equivalent of our Chicken McNuggets! Stream your favourite movie or TV show for the best results.
Masala Wedges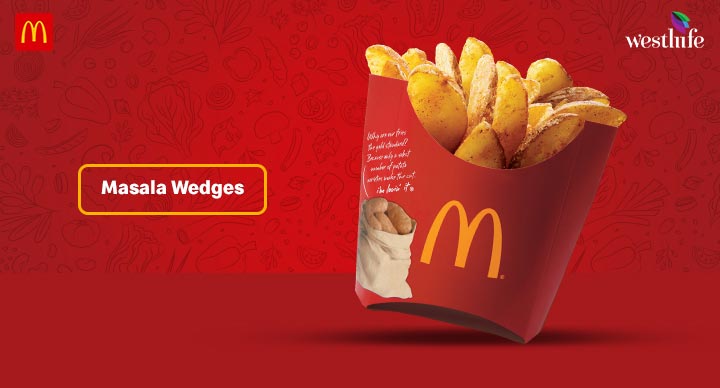 These thick-sized chatpata potato bits, sprinkled with the choicest desi masalas, will spice up your teatime.
Big Spicy Paneer Wrap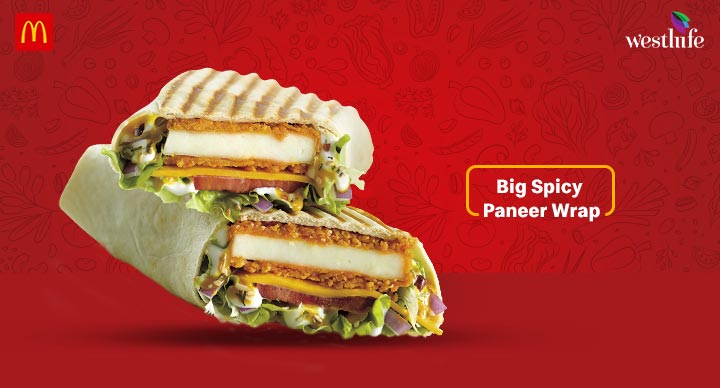 Paneer in a wrap is always fulfilling, especially when it's in the form of a crispy, spicy patty. And the Big Spicy Paneer Wrap also has glorious veggies such as lettuce, onion, and tomatoes. You can't go wrong with this one.
McSpicy Premium Veg Burger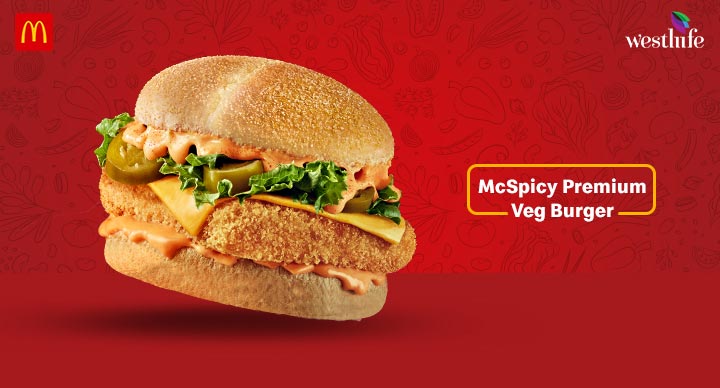 One of the spiciest from our newly launched McDonald's Gourmet Burger Collection is also among our most indulgent. Creamy soft paneer rules the limelight in a fiery patty, and exotic vegetables—lettuce, jalapeños—act as its nourishing buddies. In addition, this premium-level McDonald's veg burger boasts an army of rich extras for your taste buds: a cheese slice, cocktail sauce, cheese sauce, and toasted Whole Wheat Buns. Your belly won't stop thanking you for this one!
Make the most of these vegetarian picks and more from the McDonald's India menu. Head to your nearest McDonald's for a taste. Or order from the McDelivery website or app.