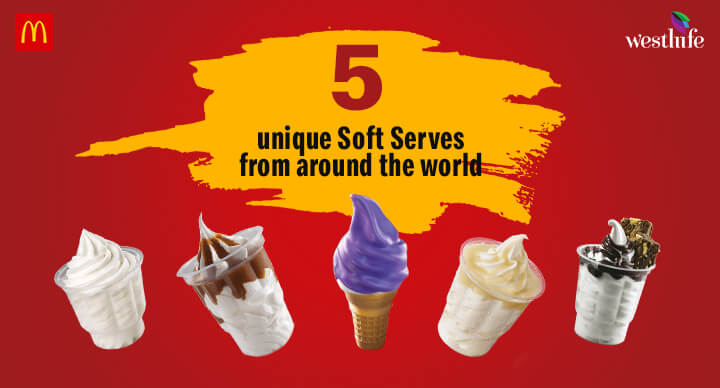 It's Soft Serve Ice Cream Day on 19 August—the perfect opportunity to celebrate this blockbuster cold dessert!
A soft serve ice cream is different from regular ice cream due to its air content (introduced at the time of freezing), lower milk fat, and heavenly soft texture. (No wonder it's called 'softy' and 'softee' here in India.) And then you have the Soft Serve ice creams from McDonald's, which not only promise dollops of quality but are also flavourful to the core.
While our strawberry, hot fudge, and (in some countries) caramel Soft Serves are hot favourites, some of our variants are only available in specific locations and are a must-have all the way. We round up 5 of these interesting McDonald's Soft Serve ice creams for you. Time to get your chill list in place.
Ube McDip – Philippines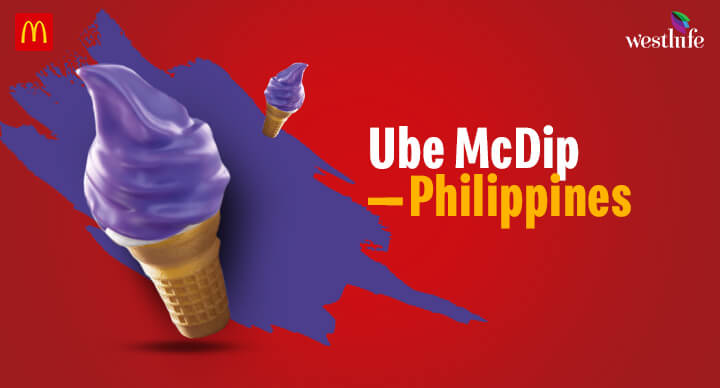 It's hard for any Filipino treat to remain untouched by the ube, a native yam variety whose purple colour and overall sweetness make for a phenomenal dessert flavour. Our Soft Serve sold in this island nation is no exception. As a result, we have a creamy vanilla McDonald's Soft Serve ice cream covered by a crisp ube shell that can chase your blues away.
Sundae Fiordilatte – Italy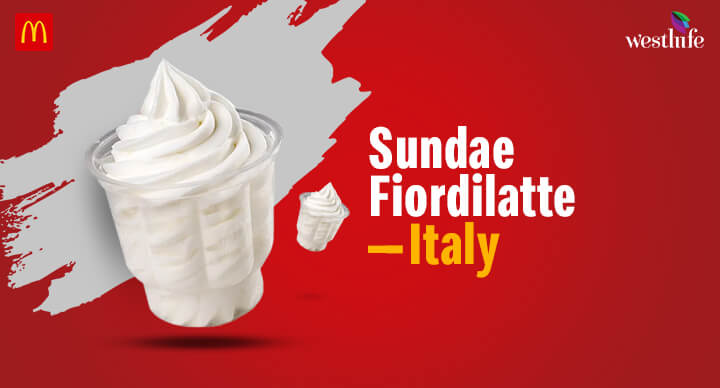 It's unthinkable to not slurp on the "fior di latte" (or "flower of milk") gelato when in Italy, considering it can engulf one's taste buds with the joys of pure milk (traditionally, without vanilla). We use 100% pure Italian whole milk in ours. We always recommend ordering both a regular Sundae Fiordilatte and a flavoured one for the best results.
Sundae Dulce de Leche Lapataia – Uruguay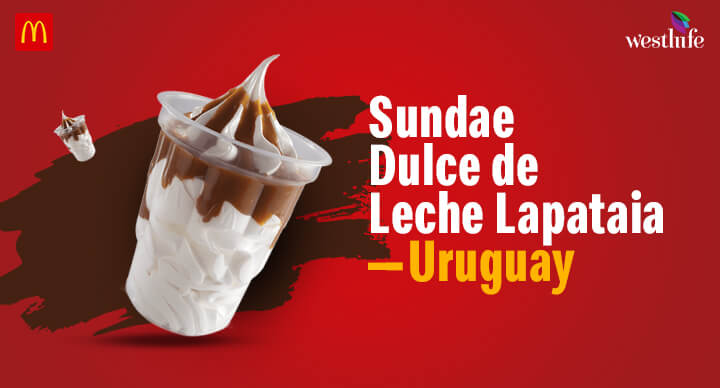 No Latin American dessert experience can be complete without the thick caramel-and-milk concoction called dulce de leche. That's why we use it to drape our vanilla, cumin, and even dulce de leche ice cream in this South American country to delicious outcomes. We also offer the Sundae de Dulce de Leche (vanilla ice cream with dulce de leche sauce) in Argentina.
Sundae Chocolate Blanco – Spain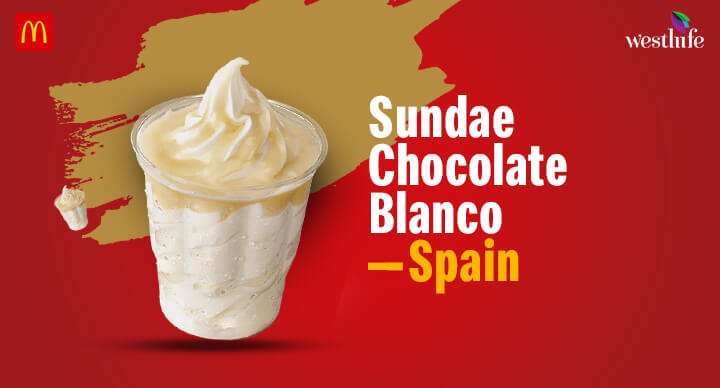 White chocolate has a different charm altogether, and when it's in the form of a delicious sauce gracing a McDonald's vanilla ice cream, it becomes even more irresistible.
Brownie Hot Fudge – India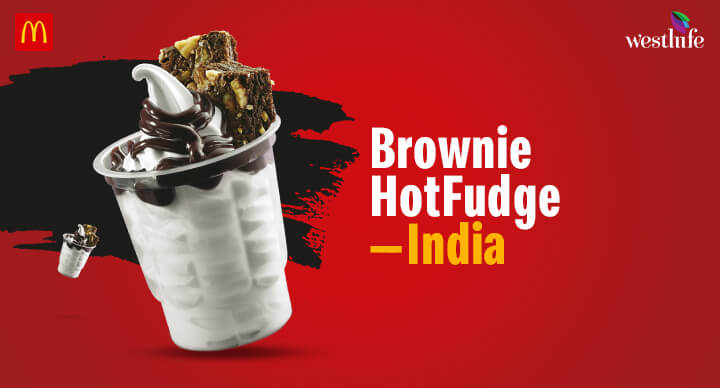 The combination of a nutty chocolate brownie and vanilla ice cream is a runaway hit here, and the McDonald's Soft Serve version also includes our signature Hot Fudge to make things even more tempting. Head to your nearest McDonald's restaurant to savour this delight, or order it from the McDelivery website or app.