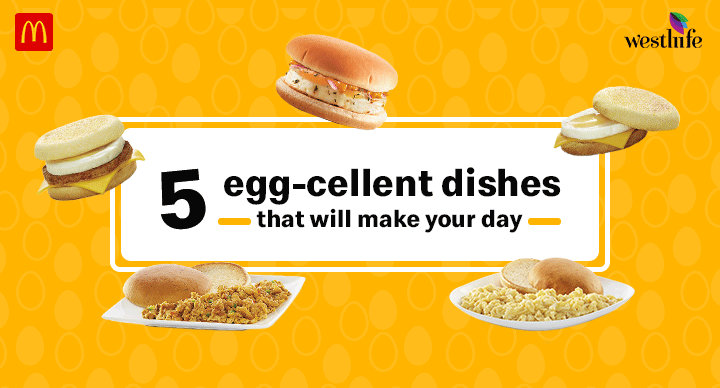 They're quick to whip up, delicious to the core, and packed with oodles of protein. What's not to love about eggs?
And if you have your favourite egg dishes from McDonald's, it's an egg-sperience in itself.
Our signature McDonald's touches to these timeless treats ensure they're simply egg-ceptional.
While anyone can cook up a flavourful egg-based feast in a heartbeat, nothing beats the speed of getting your choice of egg dishes from a McDonald's Drive Thru. Gorging away at your nearest McDonald's (with all its safety and hygiene measures in place) is also an idea. And if you want to enjoy one of McDonald's India menu's egg-static delights in bed on a lazy day, you can tap into McDelivery.
So, here are five cracking egg dishes for your time. Tuck away!
Masala McEgg Burger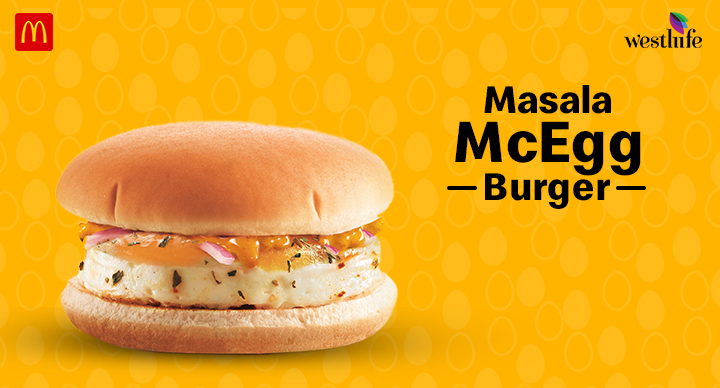 An egg burger is what every egg lover deserves. And McDonald's Masala McEgg Burger, part of our all-day menu, takes things to another level with its plethora of natural herbs and spices sprinkled on its soft, smooth steamed egg patty. The hot habanero sauce and shredded onions complete the interplay of flavours.
Classic Scrambled Egg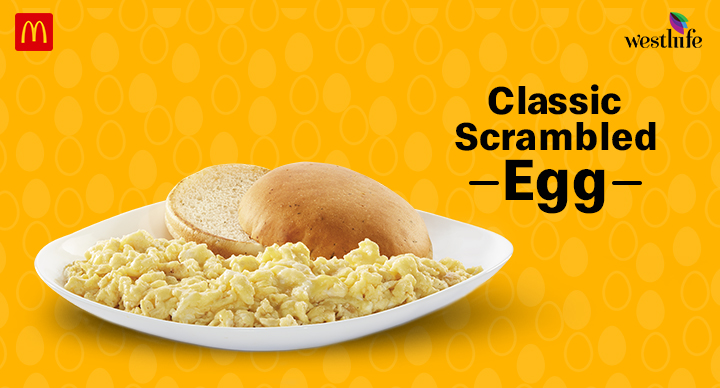 In a rush to get your day started? Leave your scrambled-egg needs to us. Our highly trained staff will ensure it's a fresh, tasty reward for your senses—just how you want your first meal of the day to be. Pair this breakfast-menu favourite with a steaming cup of McCafé coffee to have your dream breakfast sorted.
Masala Scrambled Egg
Can't think of beginning your day without spice? Order this McDonald's India menu breakfast hottie without sparing a moment's thought. If you also include our English Breakfast Tea along, your taste buds won't stop thanking you all day.
Egg & Cheese McMuffin
This one is for cheese lovers. A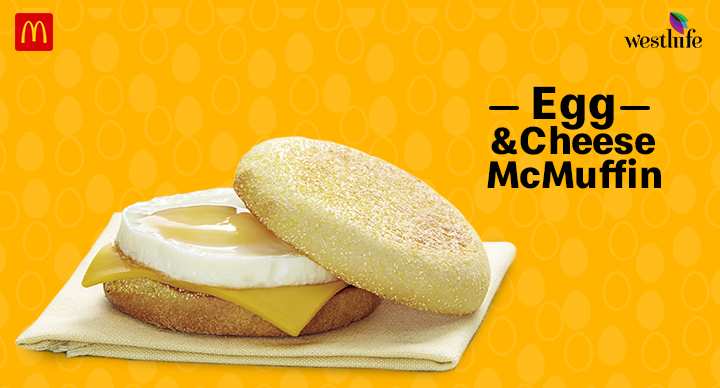 velvety slice of cheese sits atop a beautifully steamed egg inside gorgeous English muffins. Crispy on the outside + tender on the inside, this McBreakfast superstar will both warm your heart and steal it.
Sausage & Egg McMuffin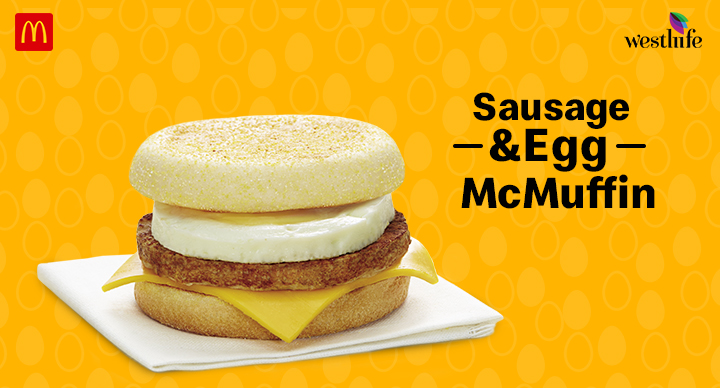 Here's a protein-packed brekkie icon for you from the McDonald's India menu, with sizzling chicken sausage and a McDonald's-style steamed egg ruling the show between two slices of fresh English muffins.
Get these egg-citing treats by heading to your nearest McDonald's restaurant, ordering from the McDelivery website or app, or using our Drive Thru service.