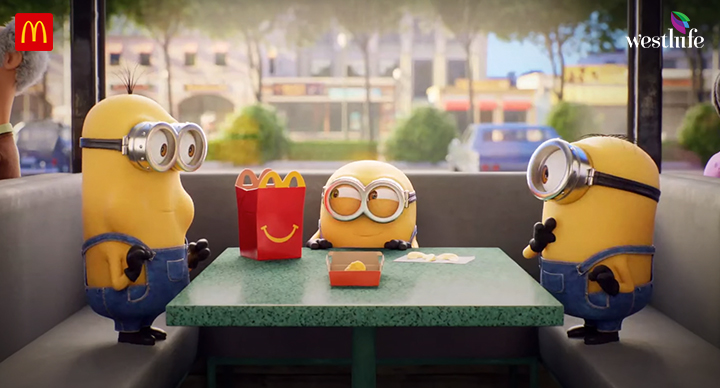 It's a fact known worldwide that our Chicken McNuggets are awesome and gobble-some.
They're the perfect excuse and opportunity for people to bond over—safely, of course.
But can they also make people break into a fight over them?
Especially if there's just one piece involved?
That's what happens when our trio of Minions has a single Chicken McNugget to share between themselves.
With nobody willing to divide the piece (and we don't blame them for it), our three yellow heroes—Kevin, Bob, and Stuart—then battle it out for the crispy, golden prize.
Who emerges as the winner? Watch this ad clip to find out. It's only a 21-second video, so you wouldn't have to wait for long to see who bags the Chicken McNugget.
Also, did you know that the mighty Minions are our Happy Meal Toy for July 2021? That's all the reason you need to order one of these hearty meals for yourself! Head to your nearest McDonald's restaurant, or add a McDonald's Happy Meal of your choice to your cart on the McDelivery website or app.