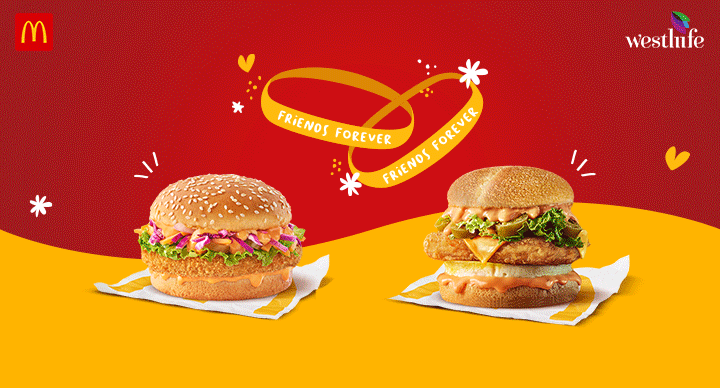 Friendship isn't just the spice of life. Friendship is life.
And Friendship Day, a.k.a. the first Sunday of August, is just the occasion for cherishing this beautiful bond.
What's a better way to celebrate this gorgeous day than with some impeccably great food, especially from McDonald's?
You could be ordering for your friends via McDelivery. Or heading with them to a McDonald's restaurant of your choice. Or planning a drive together with a pit stop (or two) at McDonald's. Whatever you choose, we've got your back. McDonald's offers you all the safety and hygiene measures you need, be it for dining, takeout, Drive Thru, or delivery.
Let's speed up your ordering process with these recos, which will cater to every kind of friend among you. Your buddies are simply going to love these picks, we assure you!
Cheese Lava American Veg Burger for the vegetarian friend, McSpicy Premium Chicken Burger for the chicken craver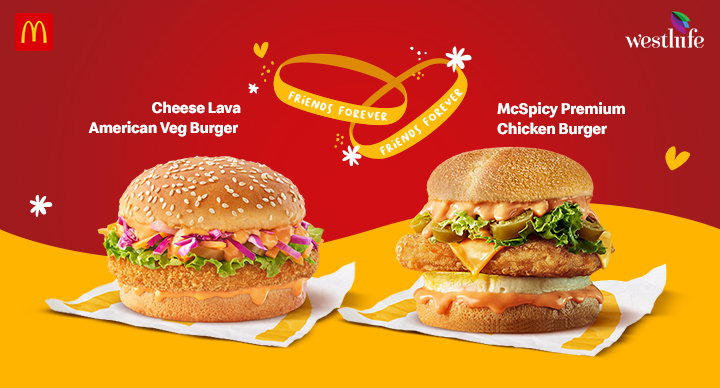 Our newly launched—and highly tempting—McDonald's Gourmet Burger Collection can take care of every mood and preference. Allow us to pick the Cheese Lava American Veg Burger for your vegetarian friends. It makes for an excellent wholesome treat where the patty gushes with cheese. For your chicken-loving friend, we recommend the McSpicy Premium Chicken Burger—featuring a spicy chicken patty, a rich cheese sauce, and a fiery habanero sauce. They won't stop at one, we're warning you.
McSpicy Fried Chicken for the spice lover, Chicken McNuggets for the otherwise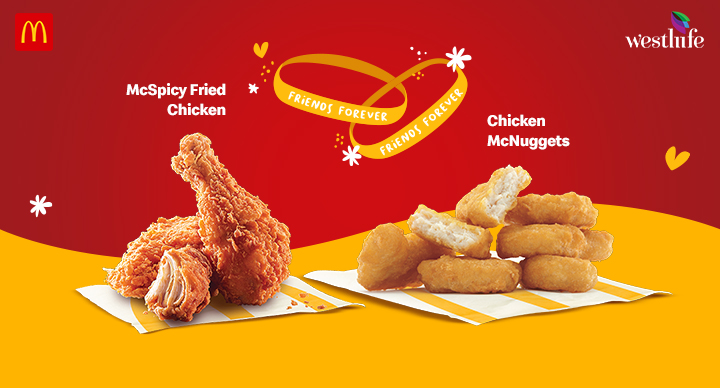 Your friends can't have their chicken any hotter (and crispier) than our McSpicy Fried Chicken. Marinated with a mixture comprising some of India's fiercest ghost chilli peppers, this McDonald's hottie offers oodles of spiciness in every bite (the just-as-intense coating batter is also to thank for the heat). Do note that this McDonald's scorcher is exclusively available at our South Region outlets for now. If spice isn't your friend's thing, our tempura-coated Chicken McNuggets will keep things tempered—yet delicious—for them.
Cappuccino for the hot-beverage sipper, Strawberry Shake for the chilled-drink lover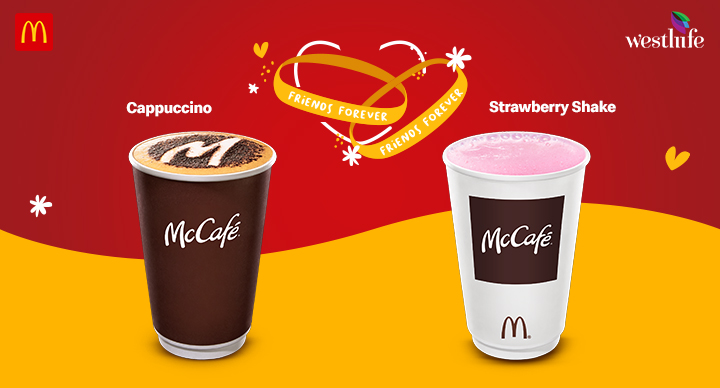 You haven't truly experienced McCafé if you haven't tried our Cappuccino. It's a heavenly blend of a heartwarming espresso shot topped with thick, frothy milk. If your friend craves something chilled for their sip, our Strawberry Shake, with its strawberry-syrup-and-vanilla-Soft-Serve blend, is a refreshing idea.
Classic Salted Fries for their die-hard fan, Mexican Cheesy Fries or Piri Piri Fries for the flavoured-fries fan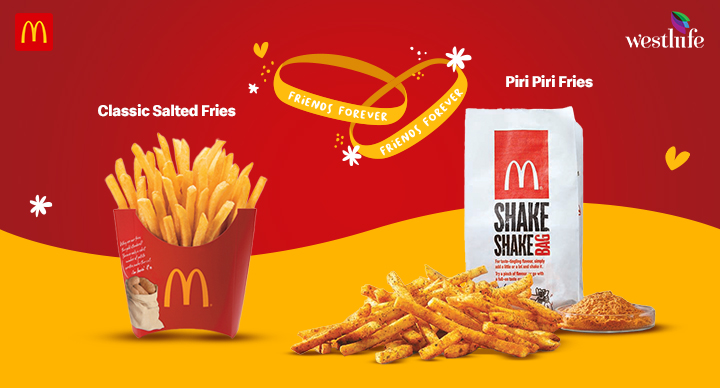 McDonald's Fries have their legion of fans and taste wonderful on their own. Should your friends want something extra out of them, you can get them our Mexican Cheesy Fries, a McDonald's attraction that offers an enticing cheese-sauce overload. To heat things up, add our Piri Piri Spice Mix to their order so they can whip up a nice batch of Piri Piri Fries for themselves.
Head to your nearest McDonald's outlet for your Friendship Day treat. Or order via the McDelivery website or app.