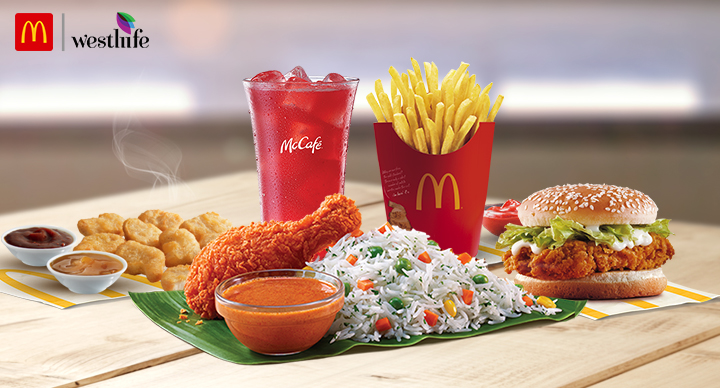 Today, 6 July, is Fried Chicken Day—the day to sink your teeth into the crispy gorgeousness of a fried chicken.
And when it's our hot and crunchy McSpicy Fried Chicken in the equation, you know you have to bite into it, irrespective of what time of the day it is!
Let's spice up your McSpicy Fried Chicken experience by recommending these interesting ways of having this McDonald's India menu hottie. Try any or all of them to experience the scrumptious flavour palette of South India (which is where the McSpicy Fried Chicken is exclusively available). Trust us, your fried-chicken life won't be the same anymore.
With McSpicy Chicken Burger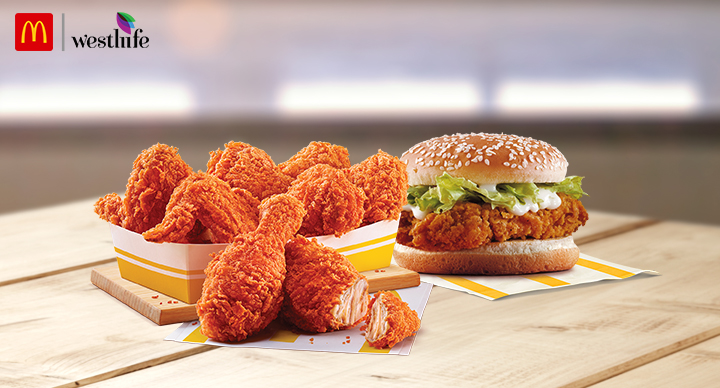 If you're the type who has to have a burger in their McDonald's order, we can't think of a worthier partner for your McSpicy Fried Chicken than this crunchy and spicy chicken-patty offering. The creamy sauce and delightfully green lettuce blend well with the overall spice quotient. The sesame-coated burger buns make for a pillow-soft bite anyway.
In McSpicy Chicken Rice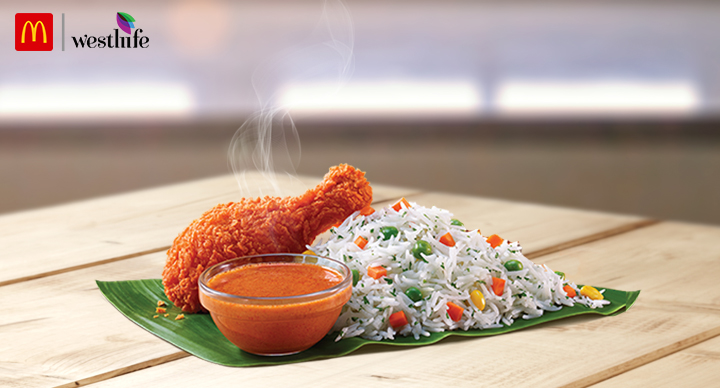 Comfort food gets a spicy twist in this South Region favourite, which combines piping hot steamed rice and veggies with a succulent piece of McSpicy Fried Chicken and a flavourful Masala Gravy. Don't even think of anything else for your 6 July lunch!
With Chicken McNuggets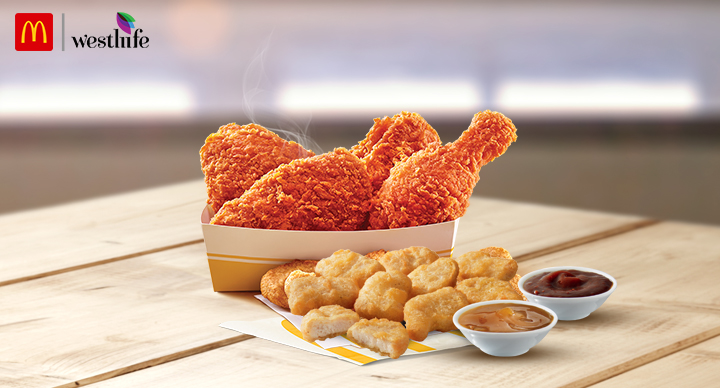 Make it a chicken bonanza by ordering these munch-worthy bits from the McDonald's India menu along with your McSpicy Fried Chicken. Our tempura-coated Chicken McNuggets are a textural treat—their crispy outside houses fabulously tender pieces of chicken inside. Your Fried Chicken Day celebrations can't get any better than this.
With a cool McCafé drink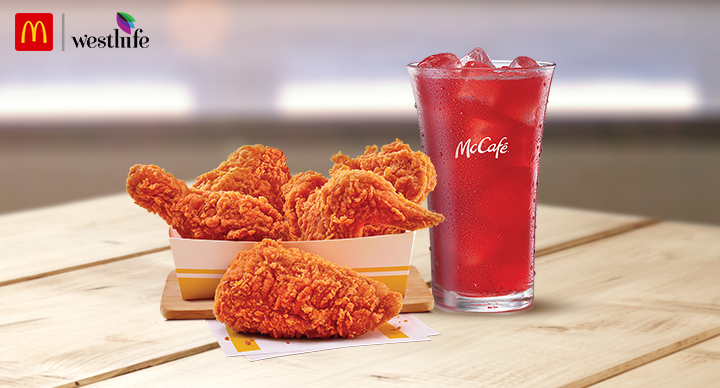 Match the heat of your McSpicy Fried Chicken with a contrastingly sweet and refreshing sip from one of McCafé's heavenly beverages. (We highly recommend the Berry Lemonade Splash for this, followed by the Lemon Chiller.) Then, return to the fiery feast and repeat. Can there be a sweeter, fruitier partner for your chilli-hot McSpicy Fried Chicken?
With Fries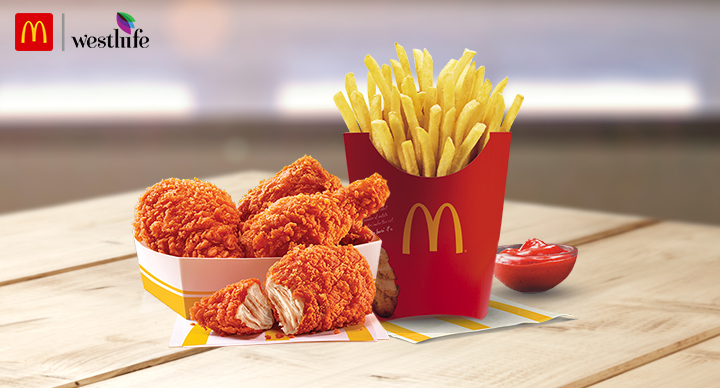 Given their hard-to-match crispiness, our Fries are the perfect accompaniment to any meal under the sun. And with our McSpicy Fried Chicken, the two make for the biggest binge-worthy pair from the McDonald's India menu! Stream your favourite movie or TV show for the best results.
Celebrate Fried Chicken Day by getting more out of your McSpicy Fried Chicken in these tempting ways. Head to your nearest McDonald's restaurant or order on the McDelivery website or app.