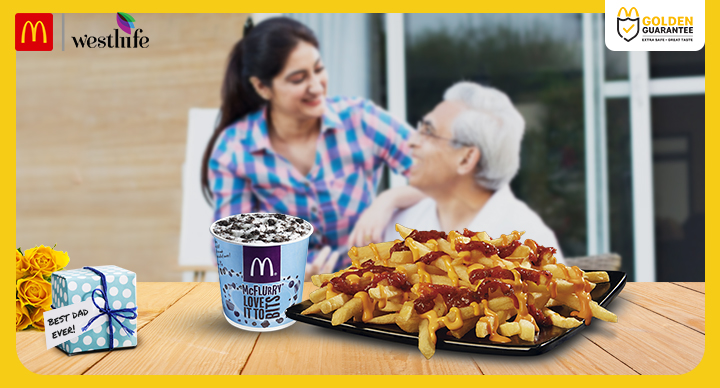 Are you still scrambling for a last-minute Father's Day gift? Why not make it easier by treating him to a meal he will always remember?
And why even go beyond McDonald's for that? Considering we're the coolest choice for a fun, chilled-out food experience that Daddy Dearest would definitely enjoy.
Allow us to help you match your McDonald's order with your dad's mood and taste. Choose from these McDonald's India menu picks, based on his preferences. Papa will surely approve.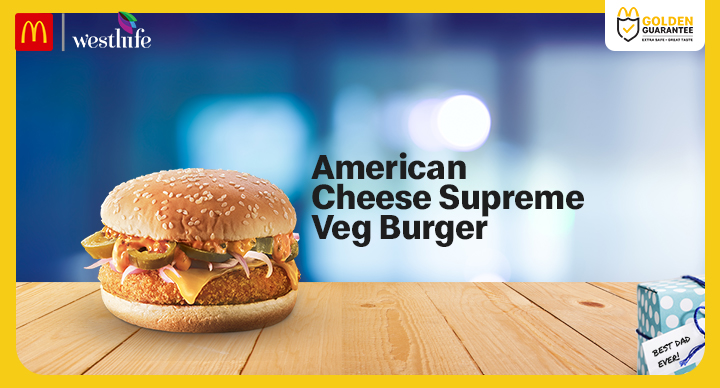 American Cheese Supreme Veg Burger for the flavour-hunting dad Nothing screams "premium" more than this hot-and-cheesy burger from the McDonald's India menu. A host of exciting flavours and ingredients sit cheek by jowl between two sesame-sprinkled burger buns. A brilliantly seasoned corn-and-cheese patty assumes centre stage. And the creamy cocktail sauce, jalapeños, shredded onions, and cheese add to the fun with their intrinsic delight. Dad's taste buds are in for a rockin' time with this one!
McSpicy Chicken Burger for the crunch-loving dad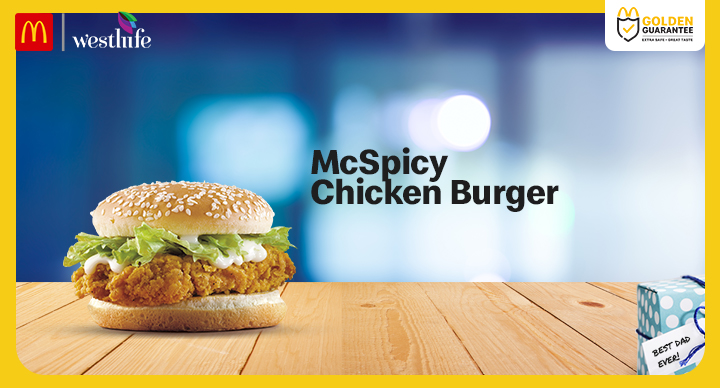 If Daddy Dearest craves that crunch in his grub, your search for his Father's Day surprise ends with this spice-tacular burger. Succulent chicken finds itself in a mouth-watering patty with a crispy, spicy exterior. The refreshing green lettuce adds to the bite. Catch his reactions while he savours this one.
McSpicy Fried Chicken for the spice-loving dad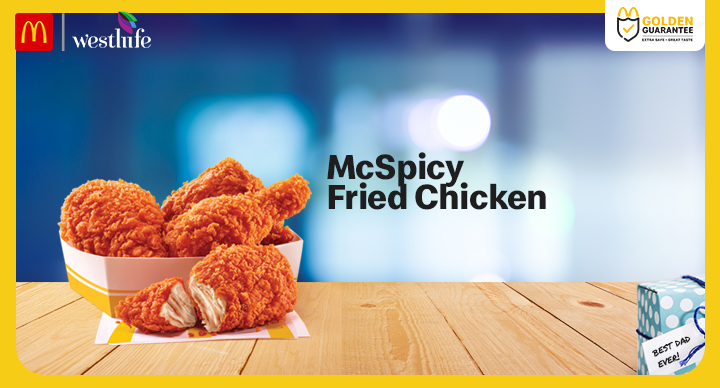 Dare your father to a chilli challenge by getting him this super-scorcher from the McDonald's India menu. Tender, juicy chicken is marinated with some of the country's hottest ghost peppers, and the coating batter, too, is as fiery as it can be. Nothing else can come remotely close.
(Note: The McSpicy Fried Chicken is available only at our South Region outlets for now.)
Mexican Cheesy Fries for the cheese-loving dad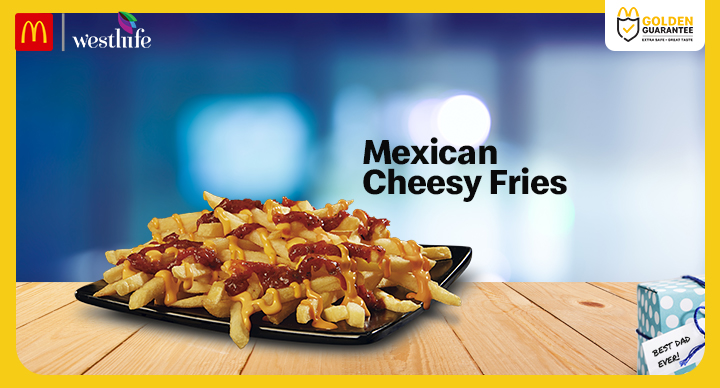 If Pop prefers a carpet of cheese in whatever he eats, he's sure to adore this one. Oodles of cheese sauce cover an army of McDonald's Fries, while tangy Mexican salsa infuses the affair with a much-needed kick. Daddy won't stop at one plateful, we're warning you.
McFlurry Oreo for the chocoholic dad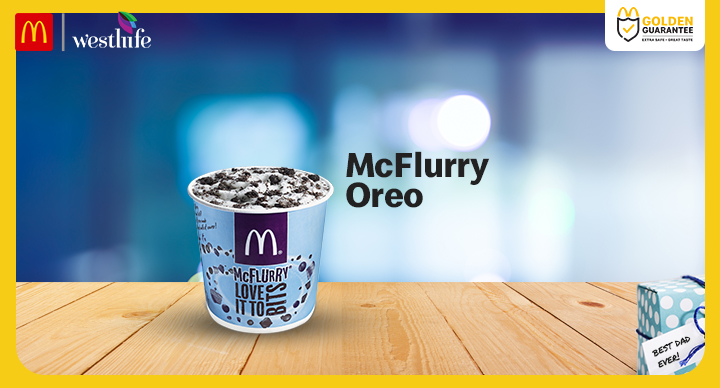 Considering we're making things special for your dad, let's do something interesting with his usual chocolate. Enter the McFlurry Oreo. You have smooth swirls of our Soft Serve ice cream, bedecked with Oreo cookie crumbles. One spoonful in, and he's sure to feel heavenly bliss.
Treat your dad this Father's Day to these 'pop' favourites from the McDonald's India menu. Head to your nearest McDonald's outlet or order from the McDelivery website or app.