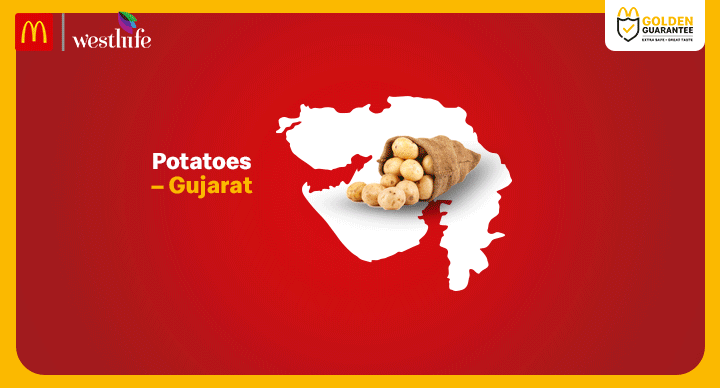 Let's play a game, shall we?
Guess where the jalapeños of our Mexican McAloo Tikki Burger come from.
Mexico?
Spain?
Some part of Central America?
What if we told you they're from Karnataka?
Hard to believe, isn't it?
Well, that's the story with most of the ingredients we use.
We source around 97%–99% of our ingredients in India itself.
That's how we're able to tempt you with McDonald's "Truly Indian Burgers"!
We leave no stone unturned to procure our ingredients fresh and local, and you'll realise this fact when you bite into our painstakingly made high-quality burgers and other foods.
So, if our jalapeños are from Karnataka, our buns—even the Whole Wheat ones—are manufactured at a state-of-the-art facility in Maharashtra. Our iceberg lettuce grows in the breathtaking hills of the Nilgiris, while our potatoes make it from Gujarat. Our tomatoes arrive from the finest fields of western India, and our cheese comes from the Baramati area of Maharashtra, which is known for its dairy production.
Can your international-style burger get any more desi than this?
Head to your nearest McDonald's outlet for a taste or order with comfort from the McDelivery website or app.
To know more about McDonald's "Truly Indian Burgers," check out these enthralling videos.